 George Zimmerman's legal team didn't ultimately use a defense based on Florida's controversial Stand Your Ground law, but Zimmerman's killing of unarmed teen Trayvon Martin brought the controversial statute to the forefront of national news.
Though Florida already has laws on the books for cases of self-defense, Stand Your Ground went further to remove a person's duty to retreat from an assailant and reaffirmed the use of deadly force in any place the person has a right to be. It was the first law to extend the right to self-defense to firing weapons in public places, according to Mother Jones.
In 2005, all 20 votes against the Stand Your Ground law were cast by House Democrats. "In a few years, you will be back trying to fix this bill," said Rep. Ken Gottlieb (D-Hollywood) during a floor debate, according to the Tampa Bay Times. And he was right. But when Gov. Rick Scott (R) set up a task force to review the law following Martin's death, it was mostly stocked with members unlikely to find fault with the legislation -- including the bill's sponsor and three co-sponsors. (A "shining example of cynical political window dressing," as South Florida Sun-Sentinel editorial cartoonist Chan Lowe put it).
Below, check out eight Florida Republicans who helped push through -- and keep unaltered -- Florida's Stand Your Ground law:
Rep. Dennis Baxley (R-Ocala) Ocala Republican and funeral home director Dennis Baxley is so close to the NRA's past president and current Florida affiliate director, Marion Hammer, that he once publicly joked the two were having an affair, according to the Tampa Bay Times. He sponsored Florida's NRA-backed Stand Your Ground law in 2005, and has stood by it since -- despite high-profile cases where gunmen have gone free. "I don't understand some of these cases. These mystify me," Baxley told the Miami Herald.
Rep. Will Weatherford (R-Wesley Chapel)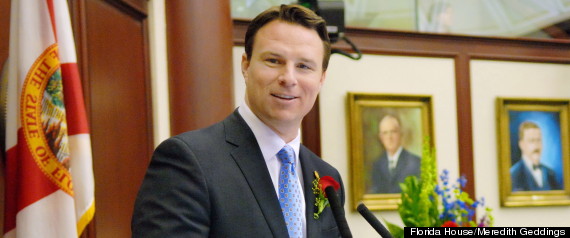 Saturday night Weatherford tweeted that he was "Praying for all the families who have been affected by this tragedy. Hopefully everyone will find peace and closure."
Former Lt. Gov. Jennifer Carroll (R-Fleming Island) Jennifer Carroll served as chair on the governor's Task Force on Citizen Safety and Protection, a 19-member panel that ultimately recommended no significant changes to the law.
Critics pointed out that the panel's members included authors of the original law, such as Dennis Baxley, and other gun law supporters.
The final report found: "[A]ll persons have a fundamental right to stand their ground and defend themselves from attack with proportionate force in every place they have a lawful right to be and are conducting themselves in a lawful manner."
Former Sen. Ellyn Bogdanoff (R-Fort Lauderdale) U.S. Sen. Marco Rubio (R) Former Gov. Jeb Bush (R) Jeb Bush signed the controversial Stand Your Ground bill into law in 2005, making Florida the first state to pass such sweeping self-defense legislation. He reportedly praised the law as "a good, common-sense, anticrime issue."
Sen. David Simmons (R-Altamonte Springs)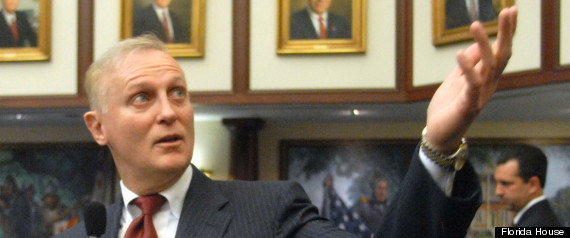 As a state representative, David Simmons helped Dennis Baxley draft the original Stand Your Ground law in 2005. He wrote in a 2012 editorial:
"The reason for reform was simple. News articles discussed the confusion in Florida's law that required an innocent victim to flee when attacked by a criminal. Imagine a woman being required to flee when attacked in a parking lot, having to turn her back to the attacker, and then likely being run down and raped. Shouldn't she have the option to stand her ground to protect herself? Florida's Stand Your Ground law is a good, common-sense solution to the competing issues that exist in this area of the law."
Former Sen. Durell Peaden (R-Crestview) "You're entitled to protect your castle," said Durell Peaden, who sponsored the original Stand Your Ground bill in the Florida Senate in 2005. "Why should you have to hire a lawyer to say, 'This guy is innocent?'"
Florida law, however, already allowed people under threat to protect themselves in their own homes, and Stand Your Ground made it permissible to use a firearm in public places.
Calling all HuffPost superfans!
Sign up for membership to become a founding member and help shape HuffPost's next chapter
BEFORE YOU GO
PHOTO GALLERY
Miami Trayvon Martin Protest