The state, known for its sunny beaches, is reportedly fast running out of the precious commodity due to erosion from storms and tides, a rising sea level and man-made structures like jetties that have been built on beaches, causing sand to build up on only one side of the structure.
But in South Florida, the situation has become dire, with Miami-Dade, Broward and Palm Beach counties facing a shortage like none they've experienced before.
"We're running out of sand off-shore, we've pretty much vacuumed everything up," Stephen Leatherman of Florida International University told NBC.
Part of the worry, of course, is that without stretches of pristine beach, people -- particularly tourists -- will be less likely to spend their money in these counties.
But, there's a larger concern as well.
"These beaches, people think they are recreational, but they are storm damage reduction," Jason Harrah, the Army Corps project manager in charge of the Miami-Dade beach restoration, told the Times. "They are meant to sacrifice themselves for the loss of property or life. In the event we have that kind of storm, we wouldn't have the means to replenish them."
Communities in South Florida are thus now scrambling to come up with the best way to get sand back on their beaches.
Some ideas include crushing up recycled glass bottles to make artificial sand and buying the coveted commodity from from mines in Central Florida or countries in the Caribbean.
WATCH:
Related
Before You Go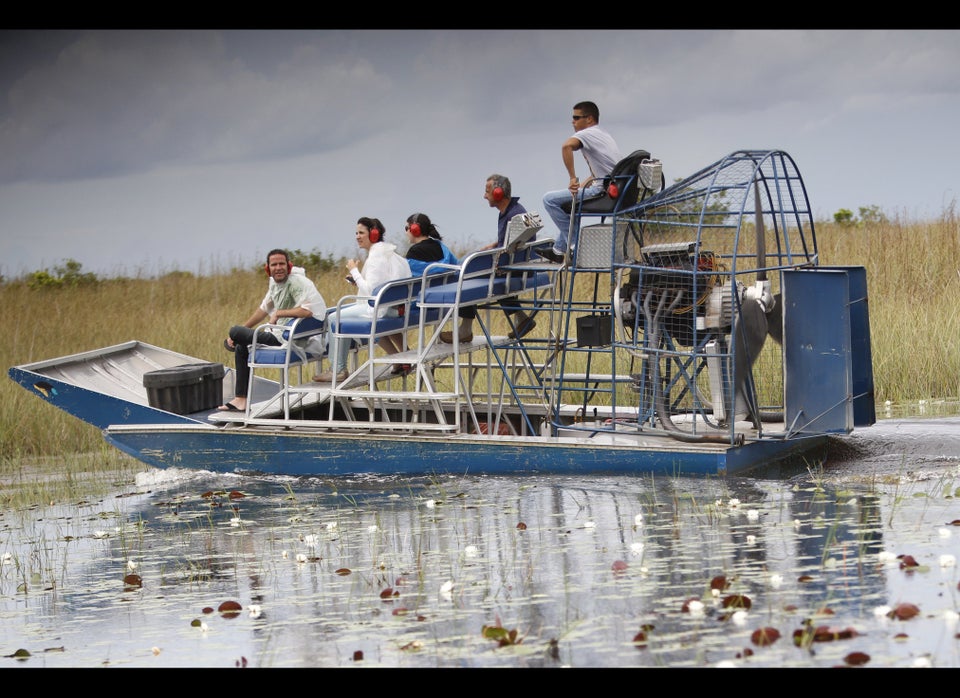 10 Challenges Facing South Florida's Environment
Popular in the Community