Children heading back to school in Florida this month will have a new message waiting for them as required by law: "In God We Trust."
An education bill signed into law by Gov. Rick Scott (R) in March includes a mandate that all public schools in the Sunshine State must now display those four words in each building that's used by the district school board.
Statue Title XLVIII Chapter 1003 was approved by the state House in February by a 97 to 10 vote, after being sponsored by Rep. Kimberly Daniels, a Democrat from Jacksonville who runs a Christian ministry. Daniels cited the then-recent shooting at Marjory Stoneman Douglas High School in Parkland, Florida, for displaying the religious text, stating God is the "light" and "our schools need light in them like never before."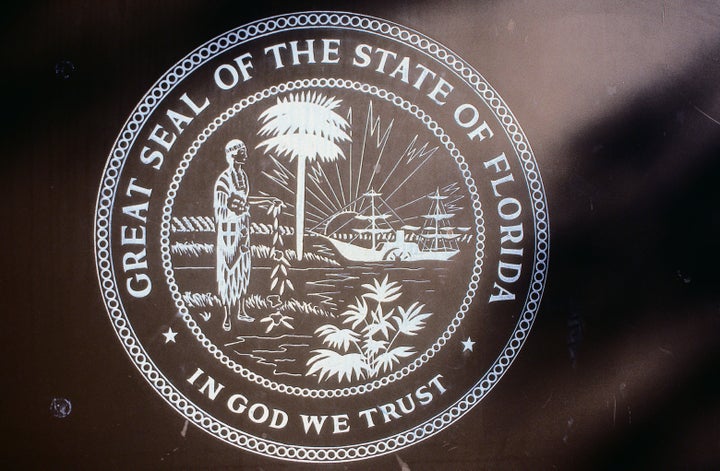 The signs must be placed in a "conspicuous" place, though specific rules regarding each school's displays will be determined by each district school board, according to the statute.
According to West Palm Beach station WPTV, some schools said they have been given signs to hang up, while others said they were emailed signs to print out for display.
The Freedom From Religion Foundation, a nonprofit whose goal is to keep religion and government separate, is among those speaking out against the mandate, which has also been adopted by other states including Tennessee and Arkansas.
"These godly postings exclude and alienate the one-in-five students in our public schools who do not believe in god. And they're meant to," the foundation said in a statement. "These laws are not about patriotism, they're about turning believers into insiders, and nonbelievers into outsiders. There's nothing patriotic in undermining our nation's secular Constitution."
Calling all HuffPost superfans!
Sign up for membership to become a founding member and help shape HuffPost's next chapter