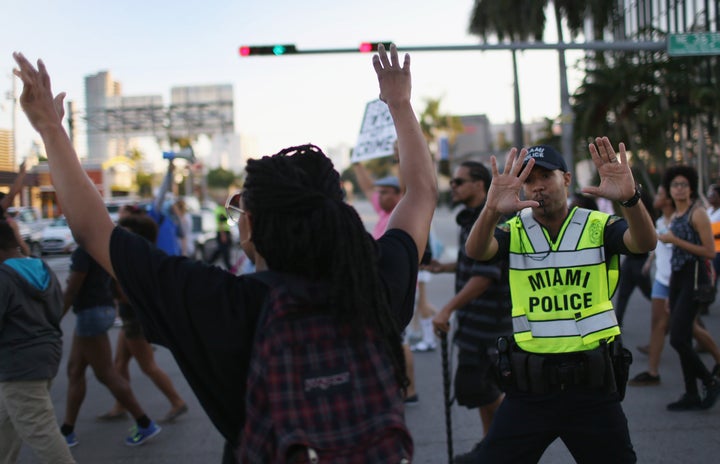 Black people in Florida are being stopped and ticketed for minor seat belt violations nearly twice as often as white people statewide and up to four times as often in specific counties, according to a report released Wednesday by the American Civil Liberties Union.
While black people made up 13.5 percent of Florida resident drivers in 2014, they received nearly 22 percent of seat belt citations reported to state authorities.
The ACLU analysis, titled "Racial Disparities in Florida Safety Belt Law Enforcement," found that differences in seat-belt-wearing behavior didn't adequately explain the racial disparities, as black drivers were only slightly less likely than white drivers to wear seat belts. A recent Florida Department of Transportation study had found that 91.5 percent of white drivers wore their seat belt, compared to 85.8 percent of black drivers.
If black Floridians had been ticketed for seat belt violations in proportion to their representation among the state's drivers, the ACLU analysis found they would have received over 20,000 fewer citations in 2014.
The racial gap in seat belt enforcement was even worse in some counties. Black people were stopped and cited four times more often than white motorists by the Escambia County Sheriff's Office in 2011 (the most recent year for which data were reported), three times more often by the Palm Beach County Sheriff's Office in 2014 and 2.8 times more often by the Orange County Sheriff's Office in 2014.
The ACLU urged the Florida Attorney General's Office of Civil Rights to investigate.
"It raises a red flag when seatbelt enforcement by specific agencies leads to racial disparities that exceed even the dramatic statewide gap. These agencies must take steps to address the disparities and promote fair and impartial policing," said Nusrat Choudhury, an attorney with the ACLU's Racial Justice Program and co-author of the report, in a statement.
Since 2005, Florida law has required all police agencies to report the race and ethnicity of people ticketed for failure to wear a seat belt to the state Department of Highway Safety and Motor Vehicles. According to the ACLU report, the number of agencies actually reporting those data hit a nine-year low in 2014 -- when only 147 agencies complied.
That widespread failure to comply with the Florida Safety Belt Law is one of the key findings of the ACLU analysis.
"We cannot have a law that requires the reporting of the race of ticket recipients and has no consequences for the agencies that fail to comply," said Howard Simon, executive director of the ACLU of Florida, in a statement. He pointed to the Miami and Tampa police as among those whose information is missing from the Department of Highway Safety and Motor Vehicles annual reports.
Tampa Police Department data appear only in the state's 2005 report, according to the ACLU. In response to a public records request from the civil rights organization, however, Tampa police noted that they had issued 575 seat belt citations to black people and 549 to white people in 2014. Black people make up 23 percent of the city's population.
The Miami Police Department failed to report data to the state in 2005, 2009, 2012, 2013 and 2014. In response to an ACLU public records request, the department said it has "no record pertaining to annual reports on Seatbelt Violation Collection Data" for several of those years.
The ACLU report calls on the Florida Legislature to penalize police agencies that fail to comply with the data reporting requirement. It also recommends that police departments collect and analyze data for all traffic and pedestrian stops, offer anti-bias training to officers, and retrain officers whose ticketing practices suggest racial profiling.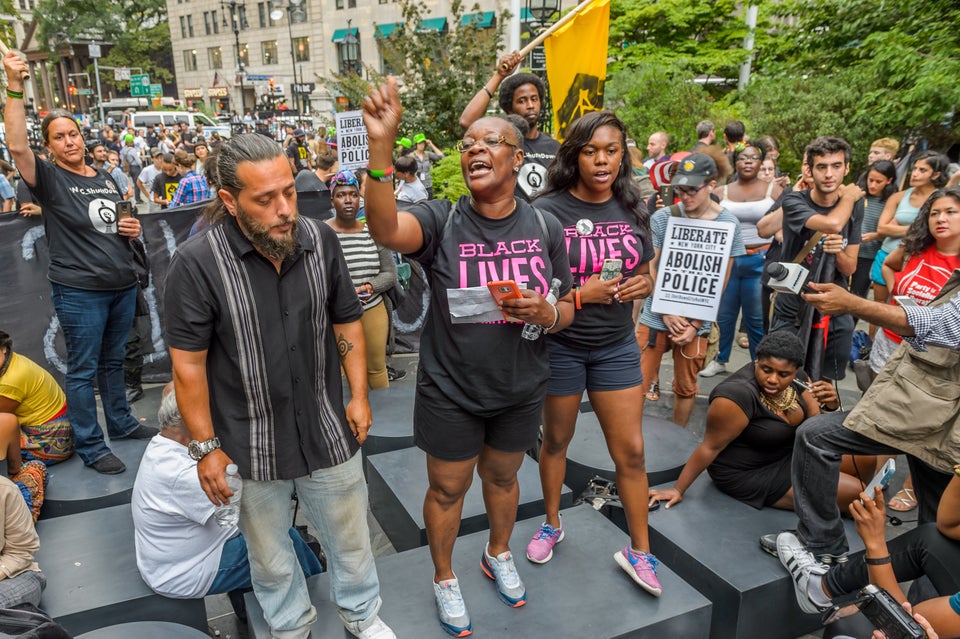 6 Times Black TV Shows Tackled Racial Profiling and Police Brutality
Popular in the Community