WASHINGTON — Florida state Sen. Frank Artiles (R) went on a racist, profanity-laden tirade Monday night, the Miami Herald reported Tuesday.
The vulgar rant reportedly occurred during a private conversation over drinks Monday at a members-only club in Tallahassee, two senators told the publication. Artiles was speaking with fellow state Sens. Audrey Gibson (D) and Perry Thurston (D), who are both black, when he said that "six n****rs" had helped get Senate President Joe Negron (R) elected. Negron is white.
Also upset about a recent discussion surrounding a bill he sponsored, Artiles referred to Gibson as "this fucking asshole," "this bitch" and "girl," the senators told Miami Herald reporter Patricia Mazzei. And he called Negron a "pussy."
At the time, Artiles reportedly defended his statement by saying he did not say "n****rs," but rather the similar-sounding slang term.
The Florida Times-Union reported Tuesday that it spoke with four people present during the encounter, each of whom gave the same account of what unfolded.
Negron said he was "appalled" to hear that Artiles would speak to a colleague "in such an offensive and reprehensible manner."
"Racial slurs and profane, sexist insults have no place in conversation between Senators and will not be tolerated while I am serving as Senate President," Negron said in a statement.
Artiles provided an apology to local media outlets Tuesday.
"In an exchange with a colleague of mine in the Senate, I unfortunately let my temper get the best of me," he said. "There is no excuse for the exchange that occurred and I have apologized to my Senate colleagues and regret the incident profusely."
Artiles is expected to formally apologize to Gibson Thursday on the Senate floor, Negron announced.
"His use of horrific racist and sexist slurs towards his colleagues is disgusting, unacceptable and has no place in our democracy or our society," it said in a statement posted to Facebook. "This is just the latest in a string of violent, hateful incidents in which Artiles blames his 'temper.' There is never an excuse for racism or misogyny and the people of Florida aren't buying it. Resign now."
Charly Norton, executive director of the advocacy group FloridaStrong, said the time has come for Artiles' "embarrassing tenure" to end.
"Artiles has proven time and again that he lacks the judgment, decency and maturity needed to properly serve his constituents and the people of Florida, and as such, must resign immediately," Norton said in a statement. "Our elected officials ought to serve as role models for how we treat one another, not as bullies and buffoons. His hateful actions clearly prove he is not fit to lead."
Artiles' office did not immediately return The Huffington Post's request for comment.
Before You Go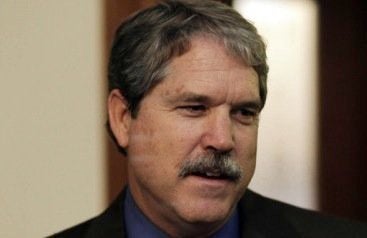 Racist Remarks Made By Politicians
Popular in the Community