A pro golfer, a swim coach, and an eighth grade teacher are among 40 suspects arrested by Florida officials conducting an undercover child sex networking sting.
Stephen Wesley Thomas, a professional golfer with 44 appearances on the PGA tour, is the highest profile suspect in the case. Thomas told authorities that he thought he was corresponding with a woman about arranging sex with her 13-year-old daughter, the Orlando Sentinel reports.
Police also arrested Bryan Woodward, the 29-year-old head coach of Gainesville's Gator Swim Club, not affiliated with the University of Florida. Woodward has since been relieved of his duties with the organization, ABC Action News reports.
According to the police statement:
During the operation, undercover detectives from the agencies listed, posed as juveniles or the parent or guardian of a juvenile to talk with individuals in chat rooms and instant messaging programs on the Internet. Suspects would travel to an undercover house or secondary meeting location located in Osceola County with the purpose of having sex with a child.
Other suspects include a middle school mathematics teacher at Manatee Academy in Port St. Lucie, a 70-year-old retired beekeeper, an IT professional, a construction worker, and eight college students.
Charges include travel to seduce a child and commit sex acts, transmitting harmful images of a minor, and use of a computer to solicit a child for sex.
LOOK: Mugshots of all suspects arrested in the sting: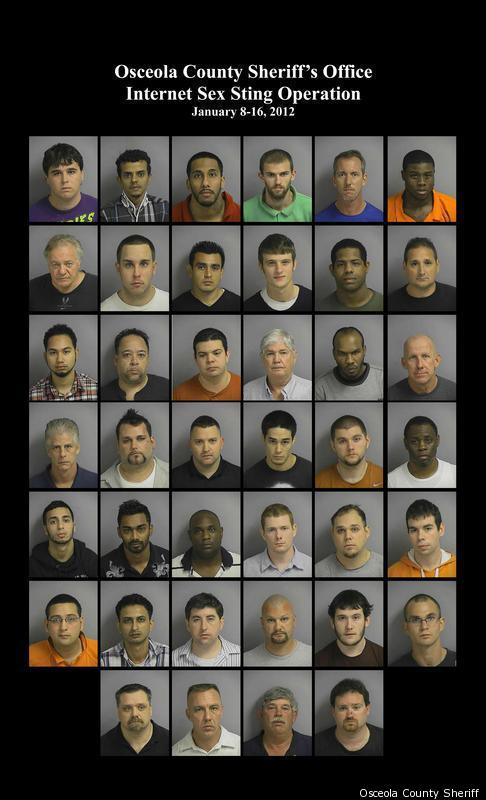 Popular in the Community