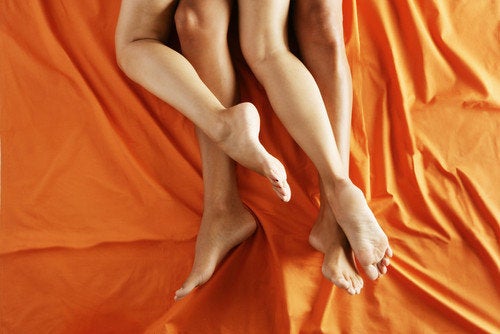 If you thought your friends were nosy about your sex life, wait until you see what the state wants to know.
Florida's Department of Health is asking for intimate details of the sex lives of 4,100 young women, and offering $10 gift cards in return.
State officials said the unprecedented $45,000 survey will help them understand women's need for and approach to family-planning services.
Hundreds of women in South Florida were among the survey recipients, their names pulled from the white pages by a private company, state officials said. They were asked to voluntarily tell the state how many men they'd had sex with in the past year, whether a man had ever poked holes in a condom to get them pregnant, and how they felt emotionally when they last had unprotected sex.
Participants will get a $10 CVS card for use on health-related items.
The 46-question survey, sent out in September and October, was aimed at women 18 to 24 years old, but the state surgeon general said this week that it accidentally went to at least one minor, who contacted the state. Researchers have canceled a planned second mailing of the survey in November, worried the mailing list included women younger than 18.
"We obviously offered an apology sent back in writing," state Surgeon General Dr. John Armstrong said, "and will work to ensure that moving forward, this never happens again."
Gov. Rick Scott's communications director, Melissa Sellers, said the survey was written under the former health department secretary, not Armstrong, and "while we do not think it was necessary, we are glad to hear the department has stopped using it."
The 12-page questionnaire appalled some who saw it, and raised a host of questions about why the sex and contraceptives information is being gathered, whether it will be used for political purposes, and what will be done to protect the privacy of those who fill it out.
"Some of the questions are incredibly offensive and invasive," Broward County resident David Brown said. Brown, a political consultant, said a woman who got the survey and was offended by it gave it to him.
"She thought that it was an unconscionable invasion of her privacy," Brown said. "There wasn't enough information to tell her who really did this and where the budget was for it, whether the information was going to be kept private, and really, what are they talking about in terms of how does this information in any way help?"
He said he also spoke to a friend who was "beside himself" because his daughter had received one.
Like a probing friend, the survey asks women ages 18 to 24 things like:
--How did you feel emotionally when you had unprotected sex -- were you trying to get pregnant, were you in the "heat of the moment and just went with the flow," or did you find the man attractive and "thought it would be nice to have a baby with him?" Did you feel "powerless"? Or was it that you "felt emotionally connected with your partner during sex"?
--How old were you when you first had sex? Last time you had sex with a man, did you do anything to keep from getting pregnant? If not, why not?
--Has a sexual partner ever "told you he would have a baby with someone else if you didn't get pregnant?" "Physically forced you to have sex?" "Hurt you physically because you did not agree to get pregnant?"
--Are you depressed? Have you ever been physically abused? What's your religion? Do you smoke? How much do you weigh?
"Taking part is up to you. You can refuse to take part. You can join now and quit later. Either way, it won't affect how we treat you," says a letter sent Oct. 2 by Acting Director Betsy Wood of the state Division of Community Health Promotion, in the health department.
In South Florida, 307 women from Palm Beach County, 463 from Broward and 541 from Miami-Dade received the survey, health department spokeswoman Jessica Hammonds said.
Armstrong said the state won't solicit any of the women again, and won't sell or give out their names or the data.
Several outside companies were involved in the survey -- Marketing Systems Group and InfoUSA to create the list from the white pages, another company to print the survey, and another to distribute it -- but Armstrong said each did a discreet job and none had access to both the names and the completed surveys.
Brown said he feared the identities of the women would be released, sold or leaked.
Only one person -- Anika Foster, a doctoral student at Florida A&M University -- has access to the names and 782 surveys that have been completed so far, Hammond said.
The data also won't be used by the governor to make decisions about implementing the Affordable Care Act, or "Obamacare."
"It will not be used," Armstrong said. "It is under very strict guardrails."
The survey's never been used before, and is "unique," Armstrong said, created using questions that already appear in other surveys in use nationally. They were pulled together into one, in this case. The survey went through 48 revisions as it was vetted by two institutional review boards, one at the state health department and one at FAMU, Armstrong said.
"It was clearly designed and implemented according to the highest standards of research," he said.
Hammonds said Florida has one of the lowest rates of contraceptive use among women of childbearing age, and "experiences racial disparities" compared with other Southeastern states. Assessing the need for family-planning services is a requirement of federal grant applications.
The data will be used to guide the state's service offerings, a palette that includes educational material on a website and in pamphlets, and counseling at local health department offices. Women also can receive contraceptives at the health department on a sliding scale according to income, Armstrong said.
Short of a survey, though, it's difficult to understand gaps and disparities in women's use of the services, he said.
"It's really important to emphasize," Armstrong said, "that we want people to be informed so that they can manage their health."
Also important to emphasize, he said: "This is voluntary. If somebody sees something they don't like, they can rip it up and throw it in the garbage can."
bwallman@tribune.com or 954-356-4541. ___
(c)2012 the Sun Sentinel (Fort Lauderdale, Fla.)
Distributed by MCT Information Services
Related
Popular in the Community