The suspect in last week's mass shooting at a high school in Parkland, Florida, obtained 10 rifles in the past year or so, an unnamed law enforcement source told CNN Monday.
Last February, at Sunrise Tactical Supply in the town of Coral Springs, Nikolas Cruz bought the AR-15 that he is suspected of using in last week's shooting. Cruz is accused of murdering 17 people and injuring 15 more.
An attorney representing the gun store's owners told the Miami Herald that "no red flags were raised" when Cruz completed the purchase. As part of that process, Cruz had to indicate on a government form whether he had ever been adjudicated or institutionalized for mental illness.
Douglas Rudman, an attorney for the owners of Sunrise Tactical Supply, described the owners as distraught. Per the Herald, the store itself has been "closed indefinitely."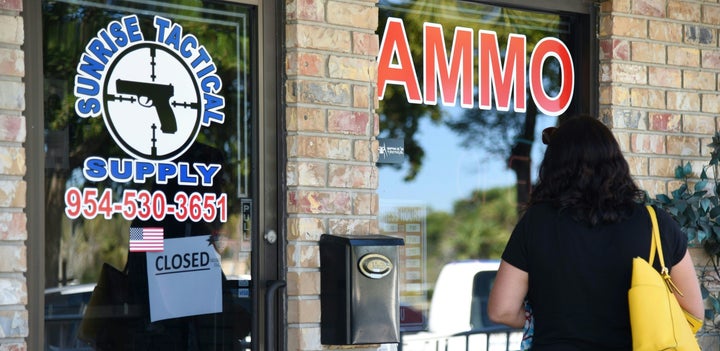 Rudman said his clients feel a "tremendous sense of responsibility in this situation and just horribleness" that "one of their weapons fell into the hands of this maniac."
"They are scared — not just for their safety — but more importantly about how the reaction is going to be for the rest of the community as they try to reenter it," he said.
The suspect purchased another two weapons at Gun World of South Florida in Deerfield Beach, according to CNN. 
Gun World owner Kim Waltuch told the Daily Mail that Cruz bought a shotgun and an AK-47 at the store on different visits ― once in 2016 and once in January.
"He was not a regular customer of ours," Waltuch said. "We went through the process of the background checks which is the only way we release a firearm. He was immediately approved." 
REAL LIFE. REAL NEWS. REAL VOICES.
Help us tell more of the stories that matter from voices that too often remain unheard.