Ahead of the approaching "winter hurricane" about to hit most of the U.S. East Coast, Floridians woke up Wednesday morning to something that's very rare in the Sunshine State.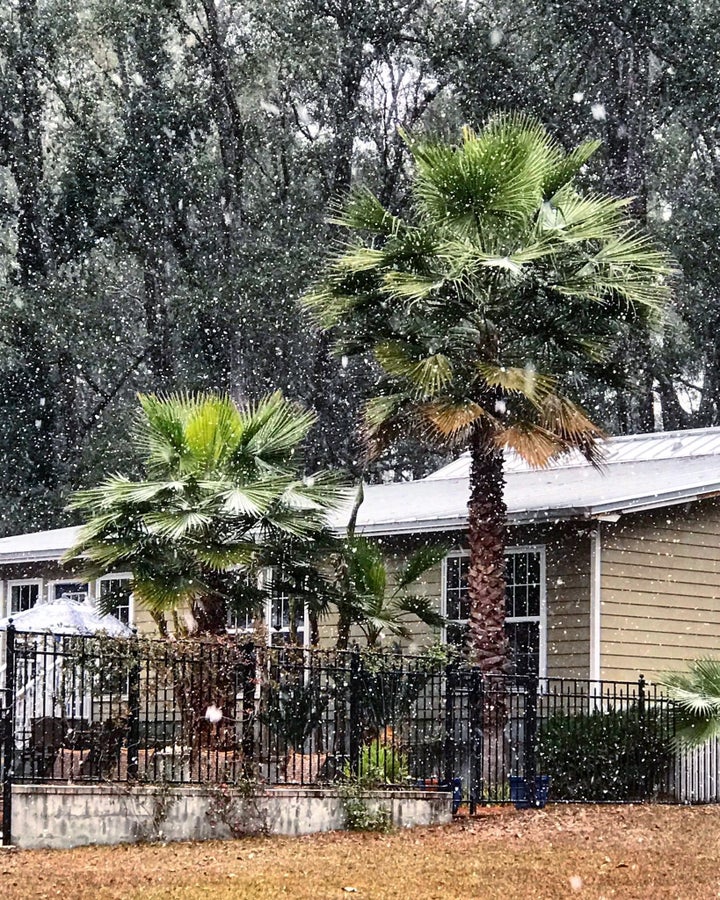 Yep, that's snow. In Florida. Residents in the northern part of the state, around the capital of Tallahassee, posted videos and photos of the rare sight this morning.
See more images of snow in Florida below.
Popular in the Community