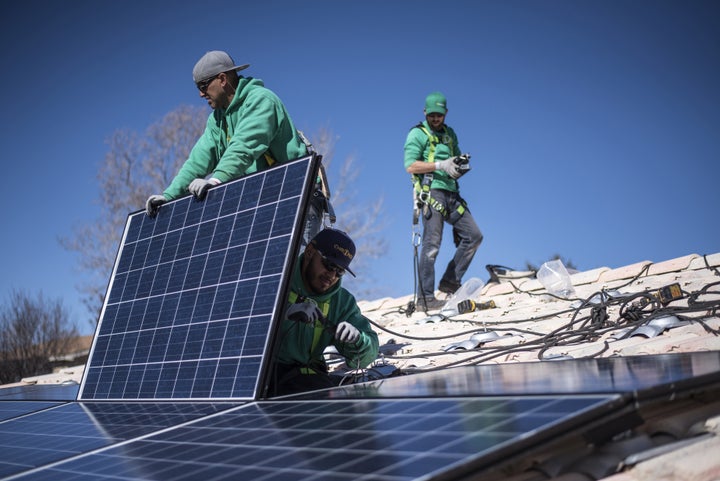 Solar power advocates in Florida are in an uproar over a ballot amendment they say is masquerading as pro-solar.
The measure, known as Amendment 1, sounds good on paper. It "establishes a right under Florida's constitution for consumers to own or lease solar equipment installed on their property to generate electricity for their own use," and its sponsor is a group called "Consumers for Smart Solar."
Opponents of the measure, which is on the Nov. 8 ballot, have said its wording is meant to deceive people. And they got some validation on that last week, when Sal Nuzzo, vice president at the James Madison Institute, a Florida-based think tank supported by the state's largest utility companies, was caught on tape referring to the amendment as an "incredibly savvy maneuver" that would "completely negate anything [pro-solar advocates] would try to do either legislatively or constitutionally down the road." Nuzzo was recorded speaking at this year's State Energy/Environment Leadership Summit, and the Miami Herald reported on the remarks.
Nuzzo also describes the measure as "a little bit of political jiu-jitsu," and says that it uses "the language of promoting solar."
Robert McClure, executive director of the James Madison Institute, said after the remarks leaked that Nuzzo "misspoke." Other members of the group Consumers for Smart Solar say Nuzzo's comments are not indicative of its intent.
Opponents of Amendment 1 say it will restrict people from buying or leasing solar panels from third-party companies. But third-party installers ― companies like SolarCity and Sunrun ― are how most Americans get their own residential solar power systems. Third-party groups installed about 72 percent of the residential solar across the country in 2014.
The state's biggest utilities, which include Gulf Power and Duke Energy, and other companies like Exxon Mobil, have spent $21 million in support of the ballot measure.
While that sounds good for solar energy, the measure is crafted in a way that would keep customers dependent on utilities, rather than empowering them to own their own solar power systems, said Albert Gore, deputy director of the solar power provider SolarCity and son of former Vice President Al Gore. The measure would effectively allow utilities to control the state's solar market, he said.
"Utilities are on the rise consistently trying to find new ways to make money from their customers because they have competition now," Gore said. "When a homeowner installs solar, they pay less utilities — they're worried about losing revenue."
"These revelations, while not surprising, have now confirmed to the citizens of Florida that Amendment 1 was and is a predesigned attempt to destroy all free market energy in the state along with solar energy in general," said Tory Perfetti, chairman of the group Floridians for Solar Choice. "We as a coalition stand firm against Amendment 1."
Gore and other critics of the measure say the outcome here is important not just for Florida, but for the rest of the country, as utilities in other states wage similar battles to undermine rooftop solar.
If Amendment 1 is successful, "it will show that interest groups can spend their way to victory using deception," Gore said. "If they can do that knowing most people in the media say this is bad for solar, then they will have created a blueprint for how to use deception around the country to put in anti-solar policy."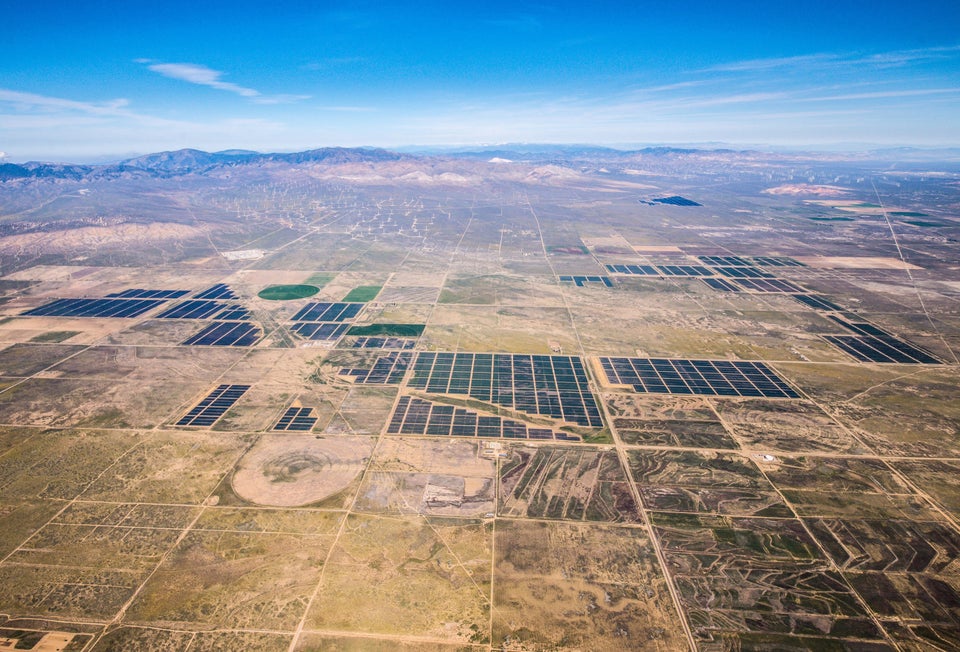 The Five Largest Solar Power Plants In The U.S.