"Today, as a coalition representing every part of Florida's political spectrum, we defeated one of the most egregious and underhanded attempts at voter manipulation in this state's history," said Tory Perfetti, chairman of Floridians for Solar Choice and director of Conservatives for Energy Freedom, in a statement Tuesday. "With God's blessing and the hard work of every member of Floridians for Solar Choice, we won against all odds and secured a victory for energy freedom."
Amendment 1, establishing "a right under Florida's constitution for consumers to own or lease solar equipment installed on their property to generate electricity for their own use," sounded perfectly reasonable. But the rest of the amendment's text actually would have enabled the state's utilities to levy fees on solar users and make it more difficult for homeowners to work with private companies that install and lease solar systems.
Amendment 1 had the support of Florida's biggest utilities, which spent $20 million to get it passed. The amendment's backers pitched it as positive for the state, urging Floridians to vote "Yes On 1 For The Sun." They said it "promotes solar in Florida the right way - a way that protects consumers from scams and rip-offs which encourages innovation and investment in solar."
"They want to keep utility customers shackled to them," said Debbie Dooley, president of Conservatives for Energy Freedom, who accused the measure's supporters of trying "to trick voters and deprive them of energy freedom."
The amendment was "a very deceptive wolf in sheep's clothing" that used seemingly pro-solar language that really wasn't, said Steve Smith, executive director of the Southern Alliance for Clean Energy.
Solar advocates have been saying that throughout the campaign. They were validated last month, when one of Amendment 1's backers was caught on tape saying the measure intentionally used "the language of promoting solar."
"This is one of the largest solar markets in the country, and they've been using this against solar, trying to hold one of the biggest markets back," Smith said.
"I think voters showed that they're not going to be fooled by the trickery of the monopolies and their minions," Dooley told The Huffington Post shortly after the results were announced. "Floridians sent a message that they want solar freedom. I think it's huge."
Before You Go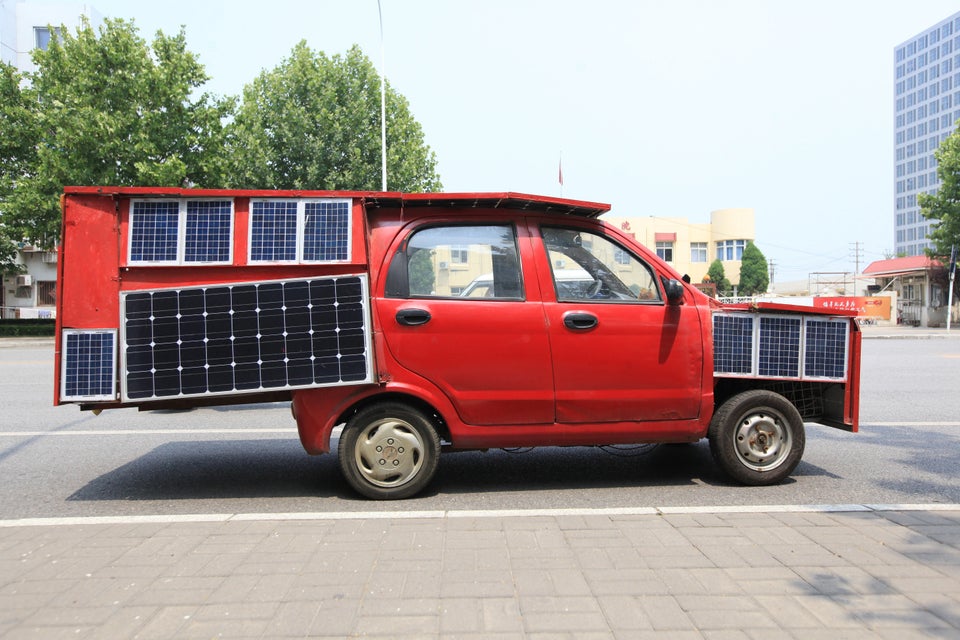 Homemade Solar Car
Popular in the Community