NEW SMYRNA BEACH, Fla., Feb 11 (Reuters) - Florida's plan to build a commercial space launch complex in a federal wildlife refuge surrounding the Kennedy Space Center drew sharp words from environmentalists and strong support from business boosters during the project's first public hearing on Tuesday.
Advocates say the proposed spaceport is needed to retain and expand Florida's aerospace industry, which lost about 8,000 NASA and civilian jobs after the shutdown of the space shuttle program in 2011.
Opponents of the plan to carve out about 200 acres (81 hectares) from the 140,000-acre (57,000-hectare) Merritt Island National Wildlife Refuge cite concerns over protecting the refuge's water, seashore, plants and wildlife, which include 18 federally listed endangered species.
"It's a very pristine, natural area. It's clear water very unique. You don't have that anywhere else in Florida," said Ted Forsgren with Coastal Conservation Association of Florida, which strongly opposes the project.
Advocates point to blueprints for new commercial spaceports in Texas, Georgia, Arizona and other states that will operate under the more business-minded Federal Aviation Administration, rather than as a guest of NASA or the U.S. military, which run Kennedy Space Center and the adjacent Cape Canaveral Air Force Station primarily in support of their own missions.
"When NASA is again aggressively launching to the moon or Mars or asteroids or wherever we end up going, I don't see them standing down to allow commercial activity to proceed unimpeded," said Dale Ketcham, a strategist with the Space Florida economic development agency that is spearheading the proposed Shiloh Launch Complex.
The site on the Merritt Island refuge that the state wants to carve out for a commercial space launch complex would house one or two launch pads, processing hangars and support facilities, which would be built with private funds.
Prospective tenants include Blue Origin, a startup rocket company owned by Amazon founder Jeff Bezos, and Space Exploration Technologies, which is owned and operated by technology entrepreneur Elon Musk and which already flies its Falcon 9 rockets from leased Air Force launch pads in Florida and California.
The first public hearing on the project was hosted by the FAA on Tuesday in New Smyrna Beach. A second hearing is planned for Wednesday in Titusville. The environmental assessment and related studies are expected to take about 18 months.

WORRIES ABOUT LOSS OF PUBLIC ACCESS
Opponents cite environment threats, saying the project could upset habitats of the threatened Florida scrub jay, among other wildlife, and expose the Indian River lagoon system to potential contamination in case of a launch accident.
Critics also worry about the public's loss of access to the wildlife refuge and the undeveloped beaches of Canaveral National Seashore during rocket launches and ground tests.
Charles Lee with Audubon Florida environmental advocacy group says rocket launches from Shiloh, a former citrus community located north of Kennedy Space Center, would force the state to shut down public access to the refuge for safety reasons far more often than Space Florida says.
"At best they don't know. If they do know, they're not being candid with the public," Lee said.
The refuge drew nearly 1.2 million visitors and generated more than $60 million in economic benefits in 2012, a recently released study by the U.S. Department of the Interior shows.
An ongoing assessment by the FAA will guide decisions about where to locate roads and how to best minimize the impact of the spaceport on boating, fishing and other recreation.
"Some areas may be off-limits for six to 15 hours per launch," Space Florida wrote in a statement posted on its website.
"We anticipate people will still be able to fish much of the lagoon and watch from the beach during a launch, but the (environmental impact statement) will make that determination," Space Florida said. (Editing by Cynthia Osterman)

Before You Go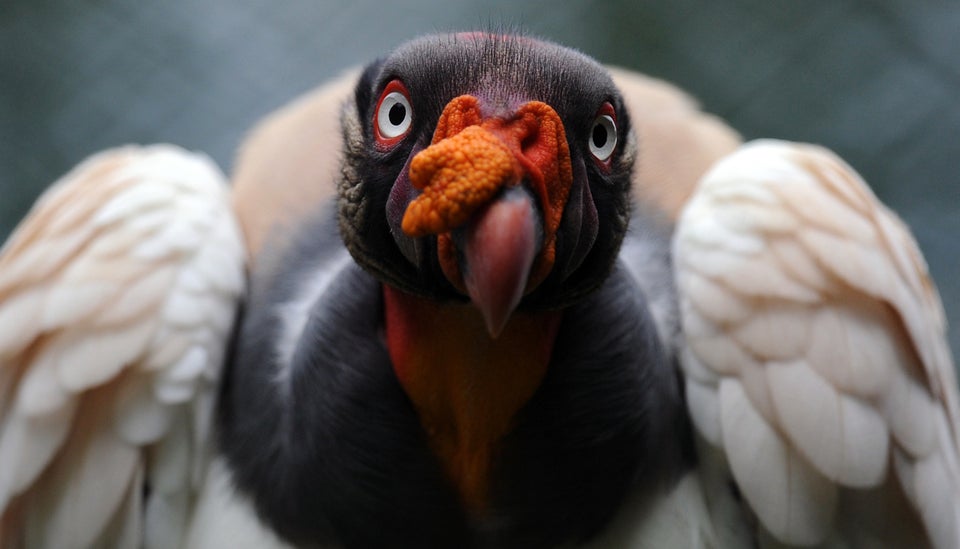 Beautiful Birds
Popular in the Community