 Will a March election in a Florida House race be your bellwether for how the 2014 midterms will play out? Be wary!
If last night's special election in Florida's 13th district -- where Democratic candidate Alex Sink went down in defeat to her GOP rival, David Jolly -- is a harbinger of bad news for Democrats ahead of the 2014 midterms, well ... at least the Democrats are putting on a brave face.
It's all too clever by half. While outside groups did dump their ducats into the race on behalf of Jolly, it was the GOP candidate who spent the bulk of the race at a significant financial disadvantage. As the National Journal's Scott Bland reports, "Sink outspent Jolly about 4-to-1 on the airwaves," leaving it to "outside groups including the National Republican Congressional Committee, the U.S. Chamber of Commerce, American Action Network, and American Crossroads" to help "close the financial gap."
More importantly, however, is that the DCCC is glossing over the part where "President Obama won a majority of the vote across the district in 2008 (51.9 percent of the vote) and again in 2012 (50.7 percent)," and how in 2010 "Sink received 51.1 percent of the vote in FL-13 despite losing statewide to Rick Scott." That's from a 2013 DCCC memo in which these facts were not overlooked, which was surfaced in timely fashion by Dave Weigel, who also provides some handy-dandy maps that put the erosion in rather stark relief.
In short, this is one of the districts that Democrats had more than a dim hope of winning. That they couldn't -- and keep in mind that mere months ago, Sink had commanding leads in the polls -- should be more than a little unnerving ahead of a midterm election in which none of the underlying fundamentals present themselves as advantageous. Jolly's journey from afterthought to victor probably gives a boost to any GOP candidate running far behind their Democratic contender at this point in the race. And it will sap the Democrats of what optimism they may have had. And prior to last night's result, the Democrats' task in 2014 was already, essentially a daunting triage operation to minimize the coming bloodletting as best they can.
Last night's results suggest that there will be no cakewalks, and that Democrats will have to run some very agile campaigns, spend money intelligently, and minimize mistakes just to have a shot at holding serve. (That DCCC Chairman Steve Israel is encouraging Sink to try this again suggests that they are still in the "denial" stage of grief.)
Of course, the sexier narrative to be spun from this special election is whether or not it's an early sign of how Obamacare will play in the midterms. I find it hard to implicate Sink, who never actually cast a vote for Obamacare, for the law's successes or failures. But that likely won't stop some from spinning a Grand Narrative. Over at The Plum Line, Greg Sargent predicts that "the GOP victory will only deepen Republican certainty that their anti-Obamacare message is a sure winner, meaning hundreds and hundreds of millions of anti-Obamacare ads over the next eight months, with the escalation to begin any day now."
Probably! Of course, the truth is that, had Sink prevailed, it's not as if it would have dented the GOP's fondness for using the Affordable Care Act as a midterm election line of attack, either.
If it matters, Jolly himself is of a different mind on the matter, telling Fox News, "This was a local race. I know the national pundits will draw from it what they want, I think we saw some message testing from the national parties, particularly by the Democrats ... but this is about more than Obamacare." Frankly, the fact that Jolly essentially rejected the broad political narrative probably tells you much more about why he succeeded in the special election.
Meanwhile, Florida GOP consultant Rick Wilson urges some real-keeping:
If this "magical thinking" could lead the GOP down some blind alleys in the midterms, then by the same token any fretting about the issue is a waste of energy for Democrats. After all, what's to be done now about having cast a vote for the Affordable Care Act? Nothing, that's what. Right now, the policy's success or failure depends heavily on getting the right mix of people enrolled on the healthcare exchanges. Either it does and the law succeeds, or it doesn't and the plan collapses.
Even if by some stroke of luck Obamacare is running perfectly come October and a majority of voters heartily approve of it, it may not make any difference. The fundamentals of the coming election just surpass any clever Beltway messaging. When I consider the headwinds Democrats are facing, I think about things like the historical tendency of midterm elections to run against the party holding the White House, the Democrats' typical inability to achieve high turnout in midterms, the way that Democratic voters are massed together in a few urban districts, and then I think, "Wow, isn't that enough?"
To be honest, I'm not even sure Obamacare is going to rate as a factor. I'm sorry I can't co-sign any clever mysticism for you today, but that's me -- being all insistent that electoral fundamentals matter. And if last night's election demonstrates anything, it's that these fundamentals are grim indeed for Democrats, and that issues like turnout and the bunkering of voters in a limited number of districts will persist long after the shouting over Obamacare subsides.
This story appears in Issue 92 of our weekly iPad magazine, Huffington, available Friday, March 14 in the iTunes App store.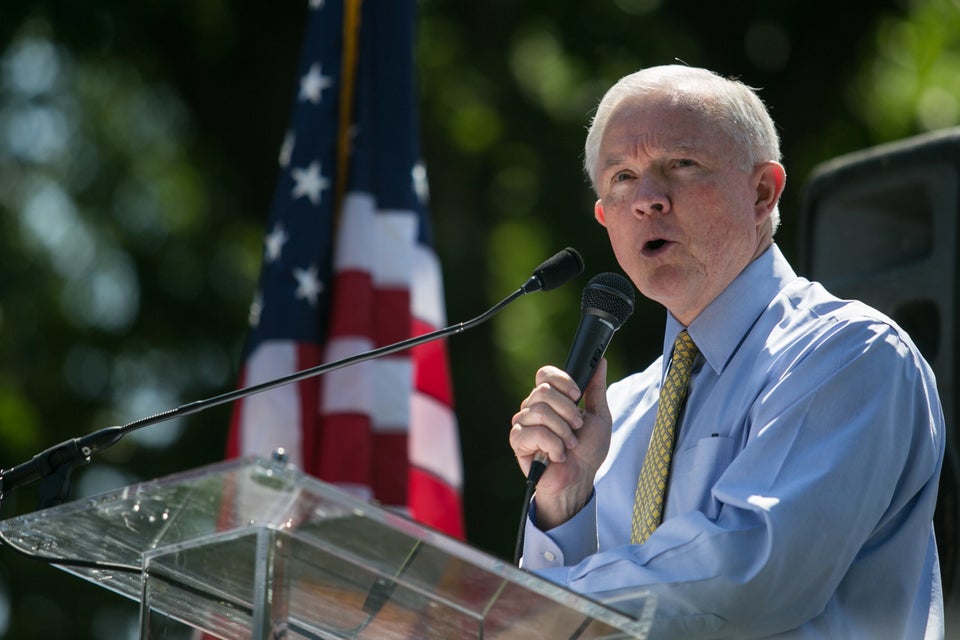 Senate Seats Up For Grabs In 2014