Florida State University quarterback Jameis Winston will not be allowed to play during the first half of Saturday's game against Clemson. The coaches made their decision after witnesses said Winston jumped on a table in the student union Tuesday and yelled an obscene phrase.
The phrase in question -- "F**k her right in the p***y!" -- was popularized by a fake viral video, which turned into a meme and has become popular on college campuses. It's unclear what prompted Winston to act as he did, but we're pretty sure he wasn't calling an audible.
"You can't make certain statements that are derogatory or inflammatory to any person, race or gender. You have to understand that," Fisher told USA Today. "You have to be very intelligent about what you say, (because) it matters."
Before You Go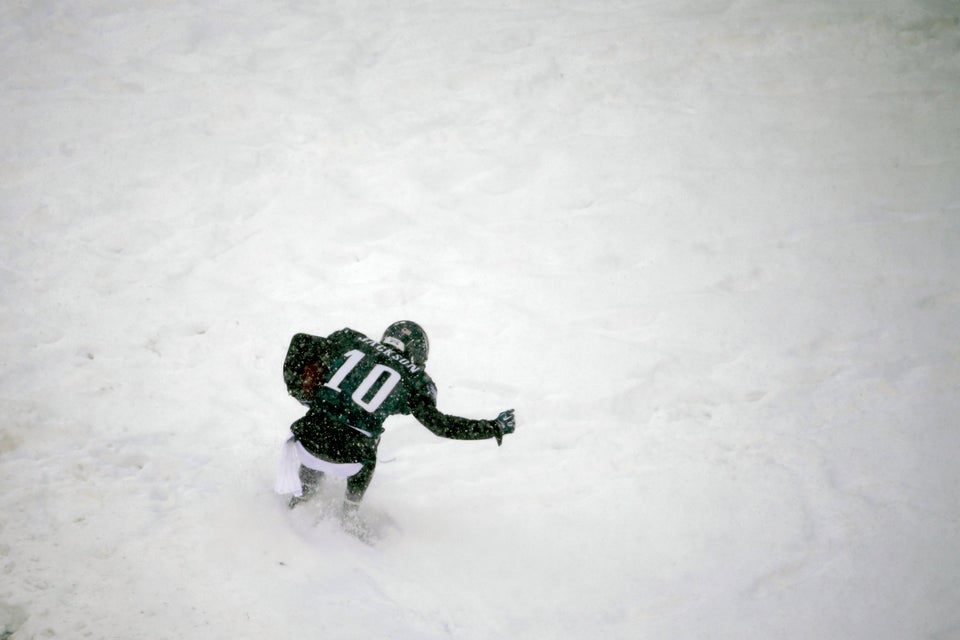 Best 2013 Sports Photos
Popular in the Community