Florida Gov. Rick Scott (R) declared a state of emergency on Monday in preparation for a speech in the state by white nationalist Richard Spencer.
Spencer is set to speak at the University of Florida in Gainesville on Thursday, an event that has already sparked protests on campus. Scott warned a "threat of a potential emergency is imminent" in Alachua County, the Associated Press reports.
Alachua County Sheriff Sadie Darnell requested the state of emergency, according to a university email sent to students and obtained by HuffPost.
"This measure, which came at the request of Alachua County Sheriff Sadie Darnell, is not in response to any specific heightened threat," the email states. "It is a process that enables various law enforcement agencies to work together more efficiently. For example, agencies from multiple jurisdictions can be mobilized, if necessary, without bureaucratic delays. We appreciate Gov. Scott's support and commitment to UF's campus safety."
Spencer was originally slated to speak on the campus in September, but the university canceled the event as a result of the violent clashes in August between white supremacists and counter-protesters at a rally in Charlottesville, Virginia. The university rescheduled Spencer for a later date, but UF President Kent Fuchs warned students to stay away from his speech.
In a letter to students, Fuchs said no one at the university had invited or sponsored Spencer. Fuchs also denounced Spencer's hate speech and asked the UF community to do two things.
"First, do not provide Mr. Spencer and his followers the spotlight they are seeking," Fuchs' letter read. "They are intending to attract crowds and provoke a reaction in order to draw the media ... Second, although I urge you to avoid the Spencer event, I ask that you not let Mr. Spencer's message of hate and racism go unchallenged. Speak up for your values and the values of our university."
The university expects to spend $500,000 in security costs surrounding Thursday's speech, according to the AP.
Related
Before You Go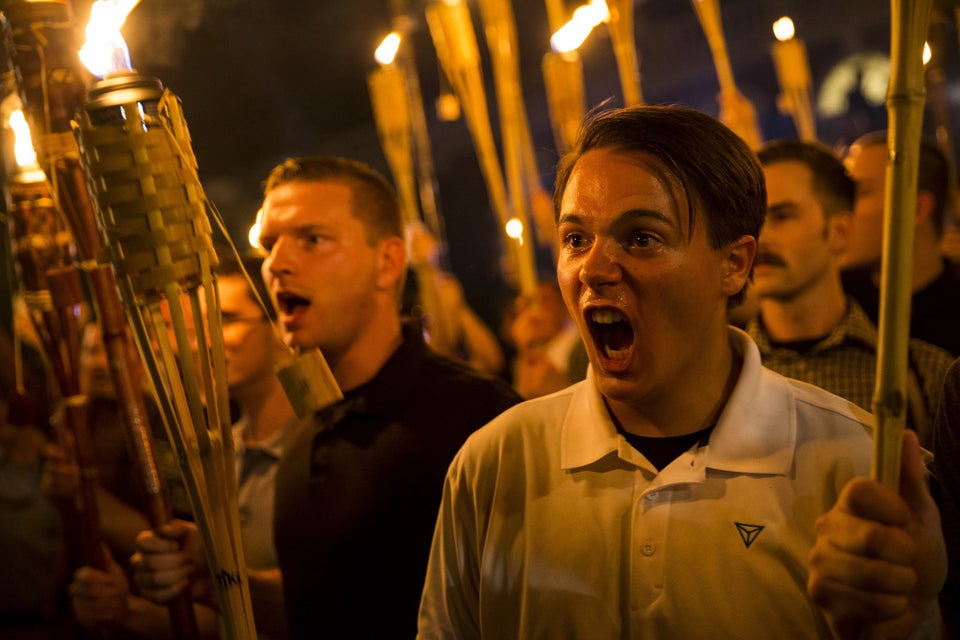 Clashes In Charlottesville
Popular in the Community