A proposed bill in Florida would make it illegal for a person to enter a public facility designated as single-sex if the person was not born a biological member of that sex. The measure would apply to bathrooms, dressing rooms, fitting rooms, locker rooms and showers, or wherever there is a "reasonable expectation of privacy."
If a person assigned "male" at birth entered a women's bathroom, for example, that person could be charged with a misdemeanor and fined up to $1,000 or sentenced to one year in prison.
The Single-Sex Public Facilities Act, filed by state Rep. Frank Artiles (R) of Miami, would disproportionately target Florida's transgender community, which won legal protection from discrimination with a Human Rights Ordinance passed in December. The victory came after years of fighting and long after laws were enacted prohibiting discrimination against people who identified as gay or lesbian. The bill also comes shortly after a circuit judge lifted a stay on gay marriage in Miami-Dade County.
Artiles explained that his bill is a response to the transgender rights ordinance.
"My No. 1 concern is public safety," the Republican lawmaker told the Miami Herald on Friday. "It's not that the transgender or the gender identity community is dangerous by any means, but [the ordinance] creates a giant loophole for criminals, sexual deviants and sexual predators to walk into a shower, a woman's locker room under the cover of law."
"A man such as myself can walk into the bathroom at LA Fitness while women are taking showers, changing, and simply walk in there. Someone can say, 'What are you doing there?' Under the ordinance, I don't have to respond. It's subjective. If I feel like a woman that day, I can be allowed to be in that locker room. I don't know about you, but I find that disturbing."
Artiles' proposed law does not acknowledge people in the process of transitioning from one gender to another, nor those whose gender is no longer the one assigned at birth or those born intersex.
"This 'show your papers to pee' bill denigrates both transgender and non-transgender people alike," said Daniel Tilley, a staff attorney at the American Civil Liberties Union of Florida. "In addition to dehumanizing transgender people in particular, it invites humiliation and harassment of anyone who is not considered sufficiently feminine or masculine in the eyes of the beholder.
Other states have considered -- and dismissed -- measures limiting transgender people's access to public facilities.
In Arizona, a state lawmaker proposed a "bathroom bill" in 2013 that would have restricted transgender people to restrooms for people of their birth sex. The lawmaker later withdrew the bill following an outcry from advocates.
Utah legislators failed to pass a measure in 2014 that would have blocked transgender students from using bathrooms for either men or women and instead required schools to provide them with separate facilities. There is no requirement in the Florida law for businesses, schools and other public places to offer transgender people separate facilities.
The issue of public bathrooms has surfaced before in Florida, such as when Gainesville voted for a ballot measure that specifically allowed transgender people to use public bathrooms, prompting conservative outrage and a creepy ad campaign.
Support HuffPost
The Stakes Have Never Been Higher
Before You Go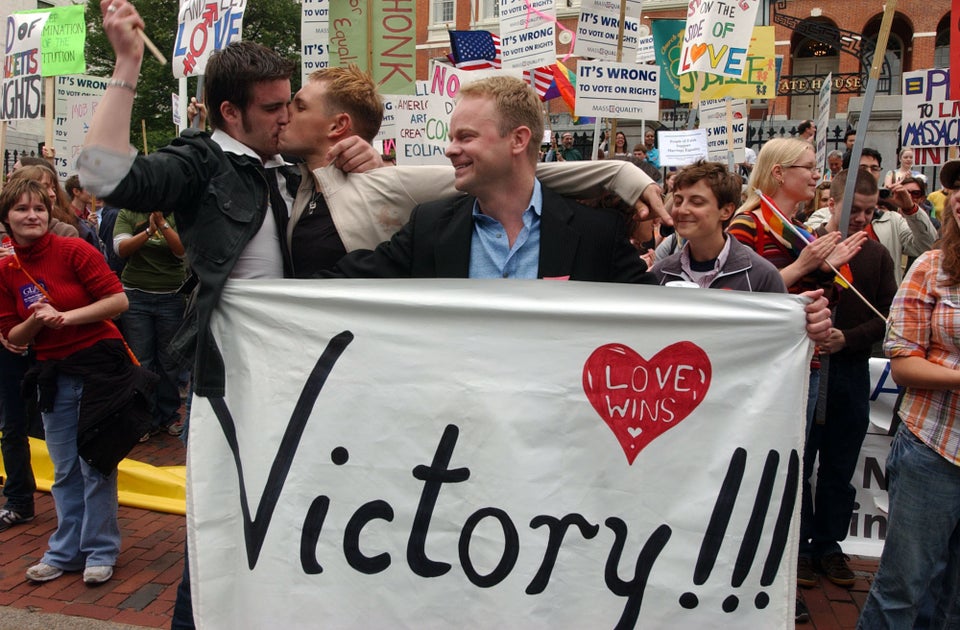 10 Incredible Improvements For LGBT People Since The First State Legalized Gay Marriage
Popular in the Community