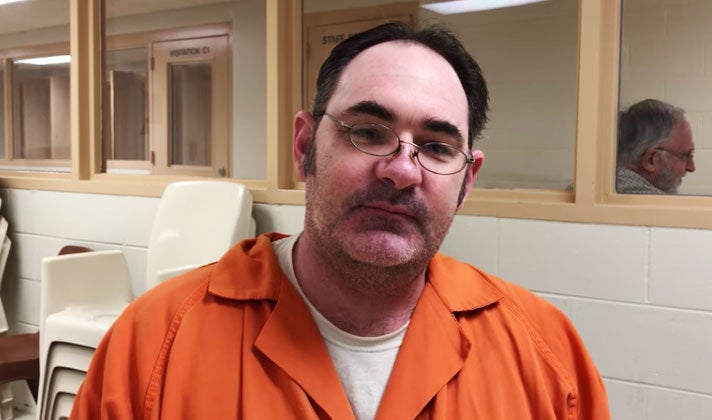 A man who was initially sentenced to life behind bars for his role in central Florida's infamous Vampire Cult Killings in 1996, when he was a teenager, has had his sentence reduced to 40 years and is set to be freed when he's 51, a judge has ordered.
Howard Scott Anderson, 38, was resentenced by Don Briggs, the Lake County administrative judge in Florida's 5th Judicial Circuit, according to the Daily Commercial. Anderson was given credit for the 22 years he's already served.
"I'm definitely ready for this whole fiasco to be over with," Anderson told the Daily Commercial. "I've talked to my brothers and they tell me … at least you'll be able to come home."
Until Monday, Anderson was serving a sentence of life without parole for his part in the savage murders of 49-year-old Richard Wendorf and his wife, 54-year-old Ruth Wendorf.
Because he was 17 when the crimes were committed, Anderson became eligible for resentencing when the U.S. Supreme Court decided in 2016 that juveniles who had been sentenced to life without the possibility of parole were entitled to new sentencing hearings.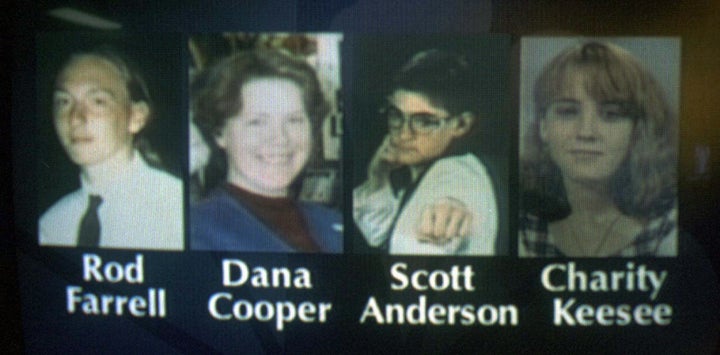 In 1996, Anderson was a member of the so-called Vampire Clan in the rural town of Murray, Kentucky. The group was led by Anderson's co-defendant, Rod Ferrell, who was 16 at the time of the slayings.
Ruth Wendorf's relatives attended Anderson's re-sentencing hearing and did not oppose his early release. Speaking with the Daily Commercial, they said they are more concerned about Ferrell, who will face his own re-sentencing hearing in July.
"We just want Ferrell," said Ruth Wendorf's daughter, Paula Queen Lohse.
"That's the one we're waiting for," added her sister, Lillian Rapp. "He's very arrogant. He's never apologized."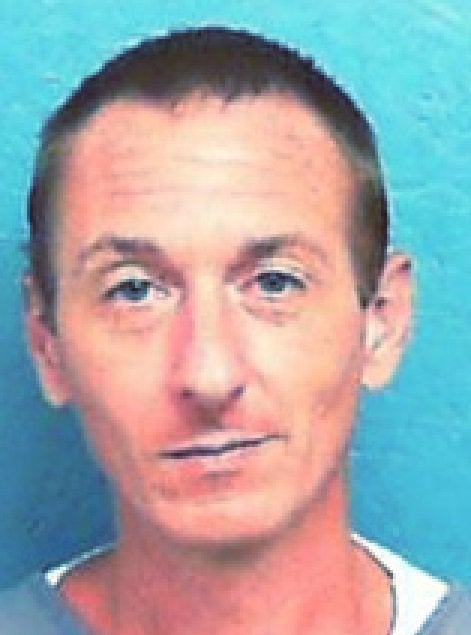 In November 1996, Ferrell, Anderson and two girls, Charity Keesee, 16, and Dana Cooper, 19, traveled from western Kentucky to Eustis, Florida, about 35 miles northwest of Orlando, to pick up 15-year-old Heather Wendorf. Ferrell had met Wendorf a year earlier and wanted to induct her into his cult, police said.
When the group arrived in Florida, they met with Wendorf, whom Ferrell later claimed was initiated into the cult by participating in "crossing over" ceremony.
Ferrell and Anderson planned to break into Wendorf's parents' house and steal the keys to their 1993 Ford Explorer. However, the plan apparently changed along the way to include killing Richard and Ruth Wendorf. Ferrell and Anderson, police said, entered the Wendorf home alone on Nov. 25, 1996.
Richard and Ruth Wendorf's other daughter, Jennifer, then 17, discovered the bodies later that night and called police.
Al Gussler, then a detective with the Lake County Sheriff's Office, was the first officer on the scene.
"I've never seen anything worse," Gussler told Crime Watch Daily. "It was a very gruesome situation. That was probably the worst case I've had."
The cult fled Florida in the Wendorfs' vehicle but didn't stay on the run long. On Thanksgiving Day 1996, they were picked up by police in Baton Rouge, Louisiana. Ferrell waived his Miranda rights and admitted killing the couple with a crowbar.
"I went to her dad and smacked the fuck out of him until he finally quit breathing, so, yes, I'm admitting to murder," police said Ferrell told them. "Actually, it took him about 20 fucking minutes to stop. I swear, I thought he was immortal or something."
Ferrell told detectives he used a crowbar because a "machete or chainsaw" would've been "too messy."
Ruth Wendorf, the self-proclaimed cult leader explained, walked out of a bathroom after her husband was killed and saw him holding the bloody murder weapon. She was holding a hot cup of coffee and threw the liquid in Ferrell's face.
"That's when she lunged at me, 'cause I was actually going to let her live, but after she lunged at me, I just took the bottom of the crowbar and kept stabbing it through her skull," Ferrell said.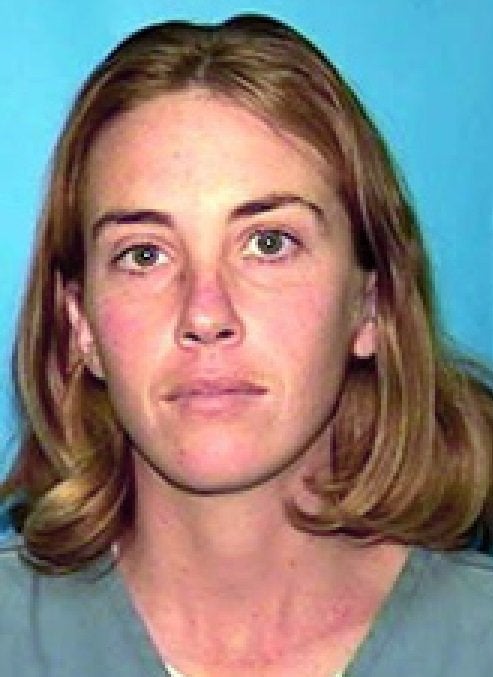 Anderson also spoke with police. He admitted being at the crime scene and suggested the homicides had been premeditated.
"I was going to go for the father, and he was going to go for the mother, but when I saw him make the first blow, I couldn't," Anderson said.
When details of the horrific murders were made public, the media dubbed them the Vampire Cult Killings. The nickname was widely reported, much to the consternation of the defense attorneys, who failed to persuade reporters to refer to it as "the Wendorf case," the Orlando Sentinel reported.
In February 1998, Ferrell, then 17, pleaded guilty to two counts of felony murder and was sentenced to death. At the time, he was the youngest person on death row in the United States.
Anderson was given his life sentence after pleading guilty to being a principal to first-degree murder.
Keesee was convicted of two counts of third-degree murder and sentenced to 10 years behind bars. Cooper, who was convicted of the same charges, received a 17-year sentence. Both women have since been released.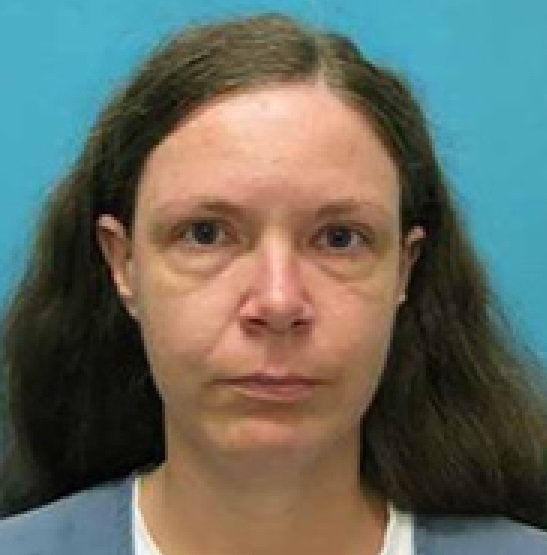 Ferrell remained on death row until 2000, when the Florida Supreme Court reduced his sentence to life in prison.
During his interview with Crime Watch Daily, Ferrell said he expects his sentence will be commuted to either time served or a specific number of years.
"I have a woman [and] I have a job waiting on me," Ferrell said. "I even have a cat and dog waiting."
The Florida State Attorney's Office ― the agency representing the state in the resentencing hearings ― did not respond to a HuffPost request for comment.
Retired detective Gussler said he does not believe Ferrell should ever be released.
"He didn't give a second chance to the brutal murder of the mother and father, so, no, as far as I'm concerned, he could stay there for life," Gussler told Crime Watch Daily. "And if I lived in the area he was getting out in, I would definitely keep an eye out on him."
Support HuffPost
The Stakes Have Never Been Higher
Popular in the Community