 * Florida law that limited registration was struck down
* Civic groups scramble to beat deadline for Nov. 6 election
* Although rejected, Florida law already may have damaged Democrats
WASHINGTON, Sept 16 (Reuters) - Voting-rights groups that virtually stopped registering voters in Florida for a year as they challenged the state's new restrictions on elections now are scrambling to get people there registered for the Nov. 6 election.
The effort in Florida - a large, politically divided state that is crucial in the nationwide race between Democratic President Barack Obama and Republican Mitt Romney - comes two weeks after a federal judge rejected strict limits on voter-registration drives that have led to a big drop in Floridians signing up to vote.
The Florida law was so limiting that groups such as Rock the Vote and the League of Women Voters, which have helped to register millions of voters in the last two presidential elections, essentially halted their registration drives in the state.
Now, with the restrictions lifted and Florida's Oct. 9 deadline for registering to vote in the November election looming, such groups are fanning out across the state to find new voters.
Massive voter drives across the country in 2008 helped put millions of people aged 18 to 29 on voting rolls. That age group - which makes up roughly one-quarter of the U.S. electorate - voted 2-to-1 for Democratic President Barack Obama then, helping to propel him to victory over Republican John McCain.
This year, campaigns and civic groups have faced challenges in signing up voters because of laws passed largely by Republicans who took control of legislatures in 20 states after the 2010 elections.
Besides limits on voter registration, the laws also have included requirements that voters produce a photo ID and limits on early-voting periods aimed at helping working-class people cast ballots if they can't get to the polls on Election Day.
Dozens of legal battles are being waged over such voting laws in courts, and judges have tossed out a few - including registration limits in Florida and a photo ID requirement for voters in Wisconsin, another state that could be key in deciding the race for the White House.
Republicans say the laws are aimed at preventing voter fraud; Democrats and other critics say they are designed to reduce voter turnout among groups that typically back Democrats.
"Over the past two years we've seen this wave of tremendously creative and tremendously destructive laws ... that make it harder for people to vote," Michael Waldman, president of the Brennan Center for Justice at New York University law school, said on MSNBC.
"The scariest was the effort to stop voter registration," said Waldman, whose group represented the League of Women Voters and Rock the Vote in a lawsuit against the law in Florida, which had nearly 11.5 million registered voters at the end of July.
Heather Smith, president of Rock the Vote, said the nonpartisan group's efforts have been complicated by the legal wrangling over Florida's voting laws.
"It's more than just the numbers" of voters, she said. "It's the volunteers. Having put our volunteer programs on hold means we weren't able to engage and train and build these teams."

Rock the Vote and the League of Women Voters stopped registration drives in Florida last year when they went to court to challenge the state law.
The law required the groups to turn in voter registration forms within 48 hours after applicants completed them - a tough deadline to meet for groups involved in large registration efforts. Groups missing the deadline faced fines of $1,000 a day.
Two weeks ago, a federal judge issued an injunction preventing the state from enforcing the law. But because the law was in place for about a year, its impact was stark, especially among Democrats.
The Florida Times Union has said 11,365 people registered as Democratic voters in the 13 months that ended at the end of August, compared with an average of 209,425 for the same periods before the 2004 and 2008 presidential elections.
Meanwhile, 128,039 Republicans have registered in the state over the past 13 months, up from an average of 103,555 in the same period in 2004 and 2008, the newspaper said.
Though they do not make their numbers public in terms of party differences, Rock the Vote and the League of Women Voters register people who vote mainly for Democrats or independents.
Democrats tend to focus much more heavily than Republicans on recruiting new voters, and groups such as the League of Women Voters and Rock the Vote aim at low-income and minority citizens who may not know how to register or young people who have never voted.
Republicans, on the other hand, traditionally rely on their supporters to register on their own. Party activists work mostly on getting registered Republicans to show up at the polls.
Elisabeth MacNamara, president of the League of Women Voters, said 30 local chapters are registering voters in Florida, trying to make up for lost time.
"They are targeting under-served communities," she said. "They're working at bus stops, community colleges, baseball games, naturalization ceremonies and other events."
Analysts say the lost year of registration is significant.
"Democratic registration is way down," said election law specialist Rick Hasen. "You might count the court victory as a win for Democrats. In fact, it should be seen as ... perhaps a loss."

MacNamara said her group, formed 92 years ago by women who fought for the right to vote, faces challenges in other states.
"We are concerned that because of the flurry of new laws, some of which have passed, some of which have (been overturned) ... that voters may be confused," MacNamara said.
In Pennsylvania, Rock the Vote is helping people register to vote and get the type of photo IDs a new law requires voters to show at the polls.
Under the law, which was passed by the state's Republican-controlled legislature and is being challenged in court, students can vote if they have a photo ID from their university but the ID must have an expiration date.
More than 80 percent of the colleges in Pennsylvania don't issue ID cards with expiration dates, so Rock the Vote has organized an effort to get expiration dates on student IDs.
"It's a total shame," Rock the Vote's Smith said of the new law, which requires voters to show a state driver's license, government employee ID or non-driver ID issued by the state.
In Pennsylvania, Obama has led Romney, a former Massachusetts governor, in opinion polls. But the state's voter ID law could hurt Obama.
A state estimate this year indicated that more than 758,000 Pennsylvania voters did not have the type of ID required by the law, and that many were lower-income, young or minority voters who tend to vote for Democrats.
Republican Mike Turzai, majority leader of Pennsylvania's state House, seemed to dispel the idea that the voter ID law was not rooted by politics when he said in June that it "is going to allow Governor Romney to win the state of Pennsylvania."
Smith said that voter registration rates have been down this year nationwide, but that the pace has picked up.
"The last few weeks people have started to pay attention" to the election, said Smith, whose group registered a record 2.25 million young voters nationally in 2008 and has a lower target this year, 1.5 million. "W e have a lot of ground to make up."

Before You Go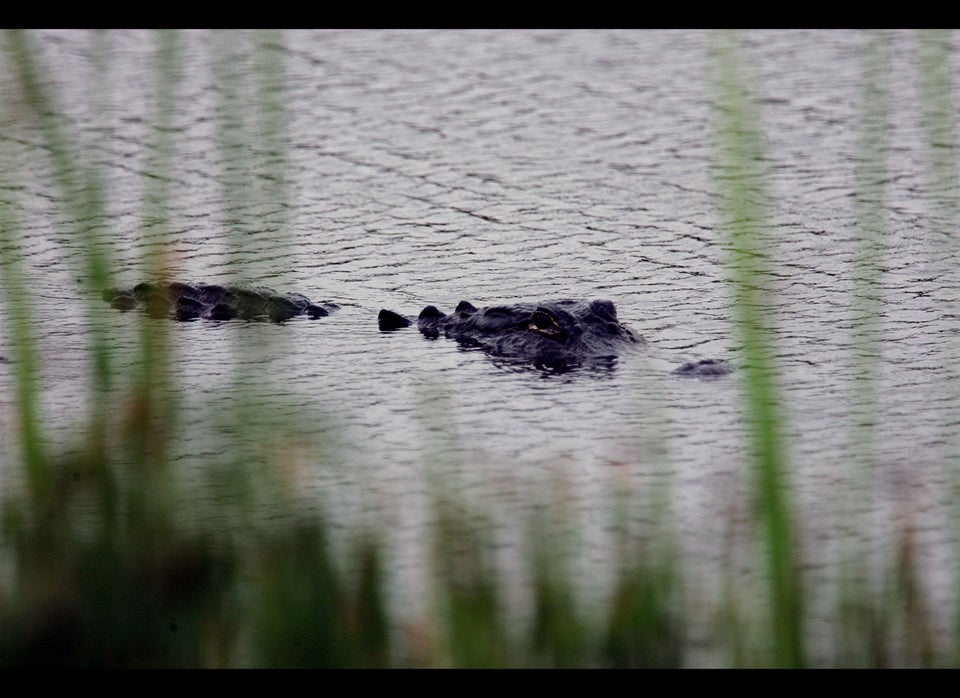 Voting Laws That Make People Angry
Popular in the Community