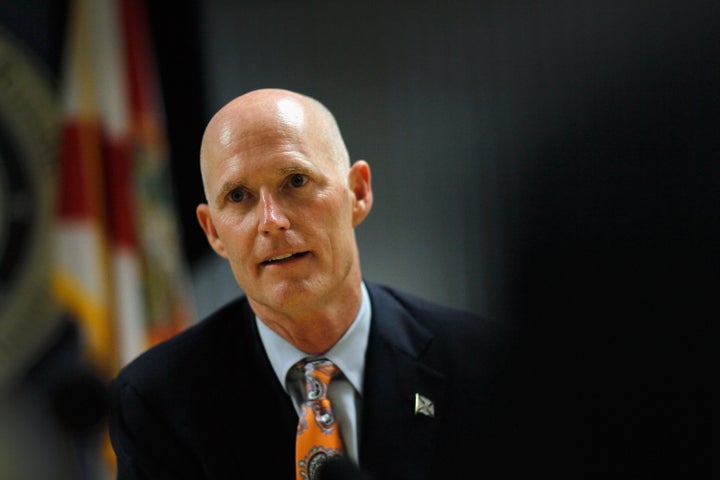 In a letter sent to Florida Secretary of State Ken Detzner, the Justice Department ordered the state to end the practice because it has not been approved under the Voting Rights Act. Additionally, the DOJ said the purge violated the National Voter Registration Act, which requires states to complete changes to their registration rolls 90 days in advance of an election. Since Florida's primary is on August 14, all maintenance should have been completed by May 14.
In recent weeks, the state has identified as many as 180,000 potential noncitizens that will be vetted and possibly removed from voter registration rolls. The practice sparked controversy when a Miami Herald analysis revealed that Hispanic, Democratic and Independent voters are more likely to be on the list. In fact, 58 percent of those identified as potential noncitizens are Hispanic, according to the Herald's review.
Florida Democrats pushed back on the practice earlier this week, calling on Gov. Rick Scott to end the purge.
"Given that this process fails to meet basic standards of accountability, and that the legal authority for automatic removal of registered voters is currently being challenged in both state and federal court, it is irresponsible to proceed so quickly and with so little room for oversight," the letter said.
CORRECTION: An earlier version of this article incorrectly stated that Florida's primary would be held on August 16.
Popular in the Community