After his friend Devon Arthurs apparently killed two of their roommates, 21-year-old white supremacist Brandon Russell was pulled into the investigation, which led police to arrest him Sunday on suspicion of possessing bomb-making materials, a claim his lawyer denies.
The materials were found in Russell's Tampa apartment Friday after police discovered the bodies of 18-year-old Andrew Oneschuk and 22-year-old Jeremy Himmelman. Police say Arthurs, the fourth roommate, confessed to killing the two men, claiming they were neo-Nazis who disrespected his recent conversion to Islam.
"[Police] allege that among the chemicals located was 'more than a pound of ammonium nitrate,'" Ian J. Goldstein, Russell's attorney, told HuffPost on Wednesday. "According to experts I've consulted with, this is a relatively minuscule amount of ammonium nitrate."
Russell, a Florida National Guardsman, is accused of possessing not only ammonium nitrate but also other bomb-making materials and chemicals. Ammonium nitrate was one of the ingredients used by Timothy McVeigh in the 1995 bombing of the federal building in Oklahoma City, which claimed the lives of more than 150 people. That bomb required about half a ton of ammonium nitrate.
Police said Arthurs told them he shot his roommates also because "he wanted to prevent them from committing planned acts of domestic terrorism," Assistant State Attorney Ronald Gale wrote in a pretrial motion filed in Florida's Hillsborough County Circuit Court.
Arthurs told police "his two deceased roommates, along with … Russell, were neo-Nazis," authorities said.
Questioned by police about the explosives, Russell told investigators they belonged to him. He said he was part of a college engineering club in 2013 and that he'd used hexamethylene triperoxide diamine (HMTD) to boost homemade rockets and to send balloons into the atmosphere, police said.
A bomb squad technician disagreed and said the chemical is "too energetic and volatile" for the types of uses described by Russell, according to court documents. Other chemicals found at the apartment included potassium chlorate, potassium nitrate, nitro methane, hexamine and citric acid.
The Tampa Bay Times on Tuesday interviewed Anthony May, a retired Army bomb squad member who now runs Arizona-based ALM Security and Explosives Consultant. May agreed with the technician's assessment and said the amount of materials found at the apartment "could do significant damage."
However, Goldstein says experts he's consulted say his client had "nowhere near enough" chemicals to "create a device of the nature and magnitude that has been speculated about by the media."
HuffPost on Wednesday interviewed Rick Lind, an associate professor at the University of Florida's department of mechanical and aerospace engineering, and Jim Redyke, a demolitions expert at Dykon Demolition in Bixby, Oklahoma.
Lind said that, while some of the chemicals found at the apartment could potentially be used for launching rockets, they would be unlikely choices.
"I don't think they would be a logical choice because there are much safer compounds," Lind said. "I don't know why you would choose to use those. It seems doubtful."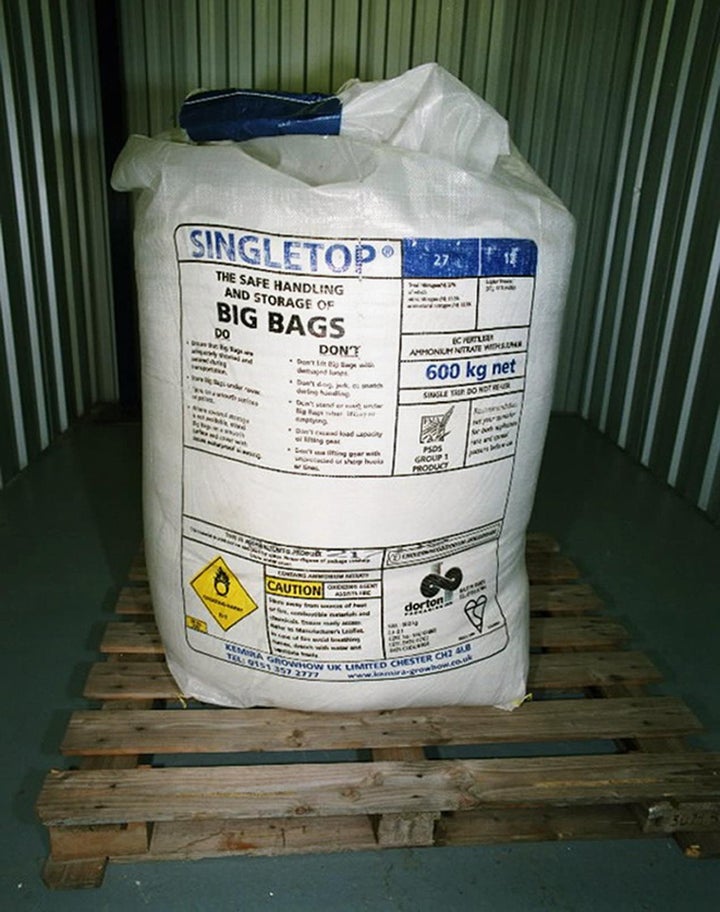 Redyke said the chemicals and components found at the apartment are "all the stuff you need to make the bad stuff."
"Ammonium nitrate itself is fertilizer, but when combined with that stuff it can be nasty," Redyke said. "You can certainly make an explosive device out of that stuff, and while a pound or two is not that much, it's still enough [to be destructive] in the right place and under the right circumstances."
In response to Arthurs' statement that his three roommates planned to use the explosives in terrorist plots, authorities say they have other evidence that points to Russell's intent.
Prior to his arrest, Russell "admitted to his neo-Nazi beliefs," and authorities found "Nazi/white supremacist propaganda" and a "framed photograph" of McVeigh, court documents state.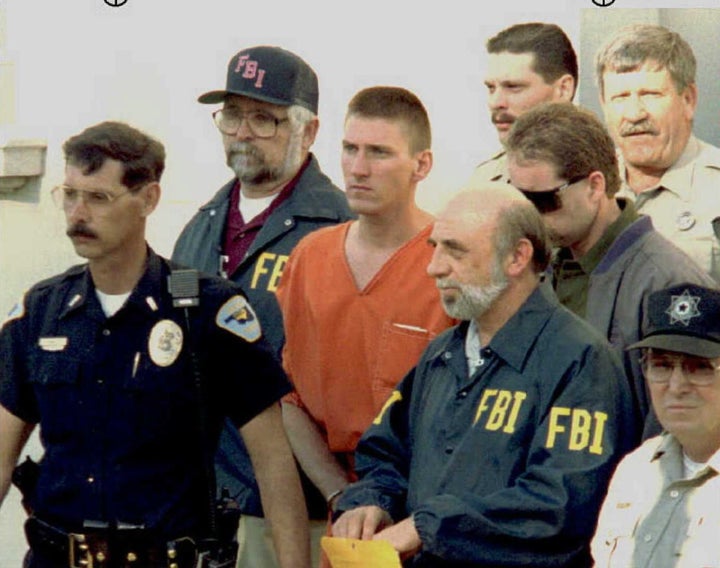 Investigators also claim that monitors worn by bomb technicians identified radiation sources, including thorium and americium, in the apartment. No additional details on those chemicals were available Thursday. Court documents do not elaborate on the discovery, and the U.S. Attorney's Office in Florida did not respond to a request for comment.
Russell was charged with possessing an unregistered destructive device and unlawful storage of explosive material. He is being held at a federal detention center in Miami.
Arthurs faces a number of charges, including two counts of first-degree murder. He is being held without bond at the Hillsborough County Jail.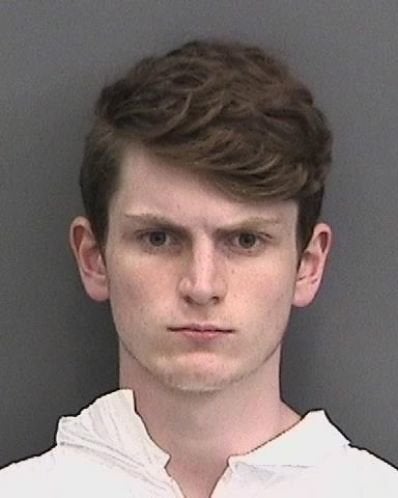 Authorities have not accused Oneschuk and Himmelman of being involved in any illicit activities. It's also unclear whether they were neo-Nazis, as claimed by Arthurs. Himmelman's sister, Lyssa Himmelman, told Miami's NBC 6 that her brother disagreed with Arthurs' views.
"Jeremy was just too kindhearted to think people like Devon and Brandon could do something like this," she said. "He never saw that."
David Lohr covers crime and missing persons. Tips? Feedback? Send an email or follow him on Twitter.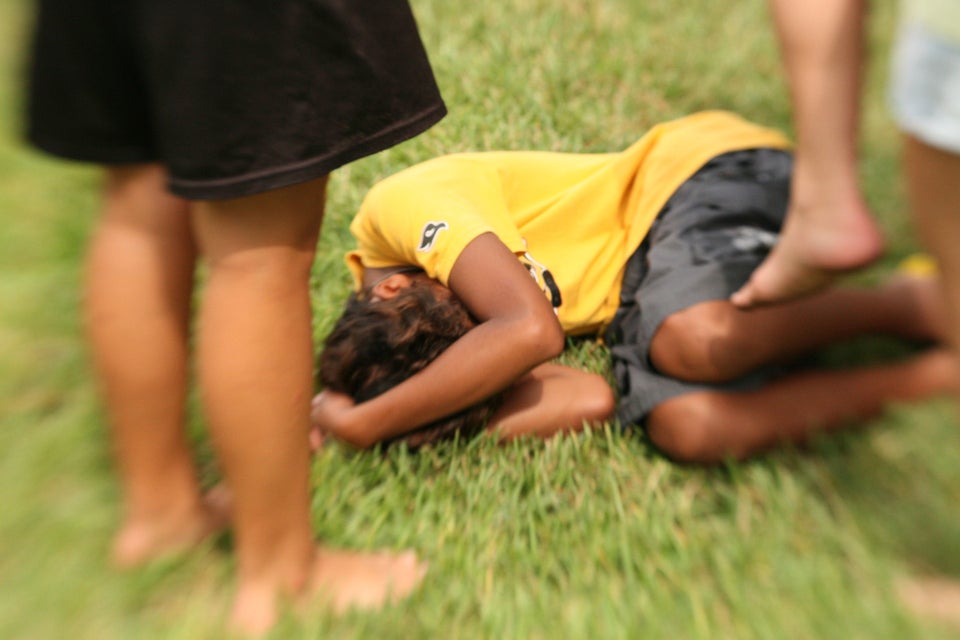 Fighting Racism And Discrimination Everyday