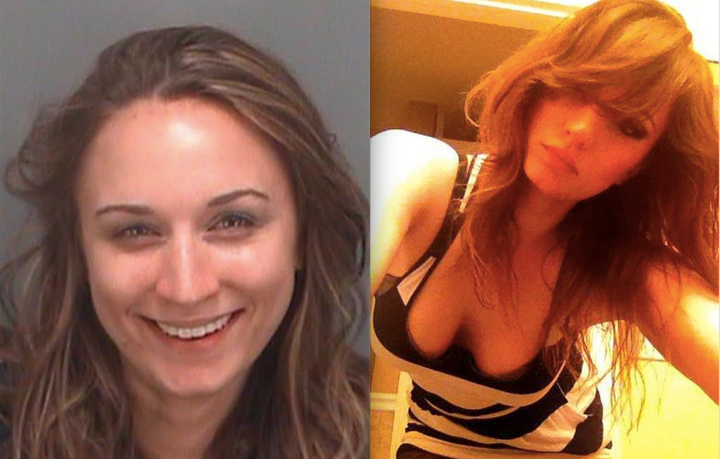 A Florida woman was slapped with bribery charges after she allegedly offered to perform sexual favors on three deputies in exchange for dropping her DUI and drug charges.
Arielle Engert, 24, was drunk when she was pulled over at 2:48 a.m. on Monday in Pinellas County, according to police reports obtained by The Smoking Gun. Police say she failed a series of sobriety tests. To avoid being arrested, she allegedly offered to perform oral sex on deputy Brian Sudbrink if he looked the other way.
The deputy declined and she was transported to Pinellas County Jail. There, two more officers searched her, and found a bag of cocaine in her bra and a bag of weed in her purse, according to the New York Daily News. Once again, Engert allegedly offered to trade sex acts for freedom with deputies Obed Munoz and Eric Biddle.
Instead they charged her with drug possession, driving under the influence, introducing contraband into a detention facility and three counts of bribery. Her blood alcohol level was allegedly twice the legal limit.
Engert, who had prior drunk driving charges on her rap sheet, eventually posted $5,150 bond and was released. Her Facebook page -- which has since been taken down -- listed her as a philosophy student at the University of Florida.