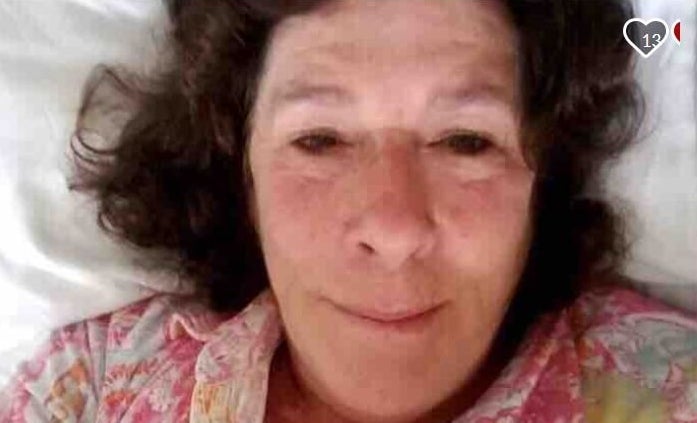 They say you can't put a price on love, but a woman in Florida did and shelled out $1 million to an overseas suitor. Worse yet, she has nothing to show for the two years she invested in the faux relationship, aside from a broken heart and an empty bank account.
Pamela Viles of Sarasota told WWSB News she was looking for companionship and she thought she met a nice man online but eventually discovered she had been scammed.
The 69-year-old Viles said the man wooed her on Match while posing as an Australian-born business owner with citizenship in Canada. She said he texted daily and called twice a week.
"This was intimate, love, details, dreaming, so so deep," she said during an interview with WWSB News on Friday. "I felt like I really knew him closer than anybody that I had known."
The man began asking Viles to lend him money to run his business. From 2016 through this year, she withdrew money from her bank accounts and took cash advances on her credit cards. It's estimated she wired him roughly $1 million. She said she's now approximately $350,000 in debt.
The FBI says romance scams, which are commonly referred to as catfishing, have been around for years and are responsible for millions of dollars in thefts.
The pictures in the personals ads are "likely phony" and the profiles fake, typically crafted to cater to the individuals they are targeting, according to the FBI.
Viles said she has a "little bit of dementia," which contributed to her falling victim to the scam. She's expecting to lose her home. Her daughter started a campaign on GoFundMe last week in hopes of getting some money for her mom.
The campaign reads, in part:
She does not understand social media and other technology, including smartphones and has made a lot of mistakes. These people have scammed and coerced my mother to drain everything she had in savings and IRA's, maxed out credit cards and taken loans against her own house to send to a man she was convinced was real and she was in love with. She wanted to have a relationship with someone and a happy life like her peers. They took advantage of how caring my mother is and she sent all her money to help him.
Viles told WWSB News she came forward because she wants others to be skeptical if a story sounds too good to be true.
"Now I don't think anything's true, anything at all," she said.
Support HuffPost
The Stakes Have Never Been Higher
Popular in the Community