Three Cup O' Noodle soup servings were at the heart of a riot at a Polk County juvenile detention facility Saturday night. The melee needed 150 law enforcement officers from several state and local agencies to quell. Seven juveniles were taken to a nearby hospital for treatment.
And then, there was the damage. Polk County sheriff's deputies said that 18 of the 20 buildings at the Avon Park Youth Academy were destroyed and nearly half the juveniles had to be taken to a jail.
The riot grew out of a scuffle that began around 8:30 p.m. Saturday at the Florida Department of Juvenile Justice facility.
Deputies said all 138 juvenile prisoners there are male, supervised by G4S, a private security company contracted by the state.
Saturday night a fight broke out on the basketball court after a game between five juveniles from St. Petersburg and five from Orlando. The teams had wagered three Cup O' Noodles soups on the outcome and the losing team, from St. Petersburg, refused to pay up.
The fight broke out between the two teams and other juveniles who weren't on the basketball courts joined in, deputies said.
The security company called 911 and sheriff's deputies arrived to form a perimeter around the facility, assisted by officers from three state agencies and other emergency responders.
Every juvenile in the riot area was secured and handcuffed before being removed from the riot area, deputies said. No staff members or law enforcement officers were injured.
Seven youths were taken to Florida Hospital in Sebring with minor injuries, the most serious of which was a broken leg. Other injuries included bruises, lacerations and one concussion.
Sixty-four juveniles were removed from the academy and taken to the sheriff's South County Jail in Frostproof, where they were being kept in a location away from the adult inmates.
The rest remained at the academy, deputies said.
During the riot, none of the juveniles escaped from the secured compound.
Damage to the academy was extensive, deputies said. With all but two of the buildings destroyed, the price tab could range into the hundreds of thousands of dollars. One office building that containing the juveniles' records was set on fire as was one dumpster on fire. Polk County firefighters extinguished both fires without incident.
Deputies plan to file charges against those juveniles who participated in the riot. Some could face multiple felony counts. ___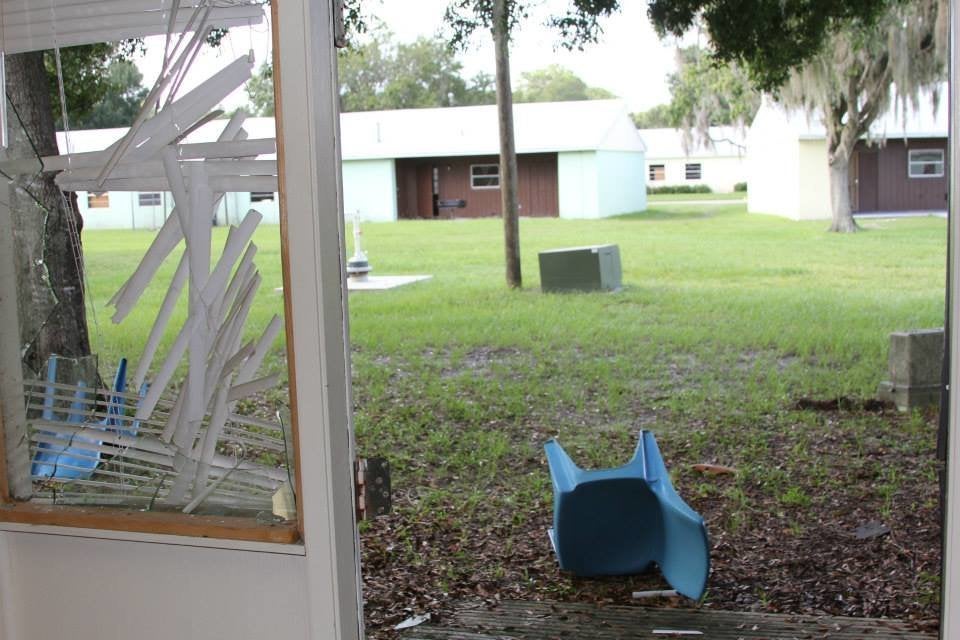 Florida Youth Prison Riot
(c)2013 the Tampa Tribune (Tampa, Fla.)
Distributed by MCT Information Services
Popular in the Community