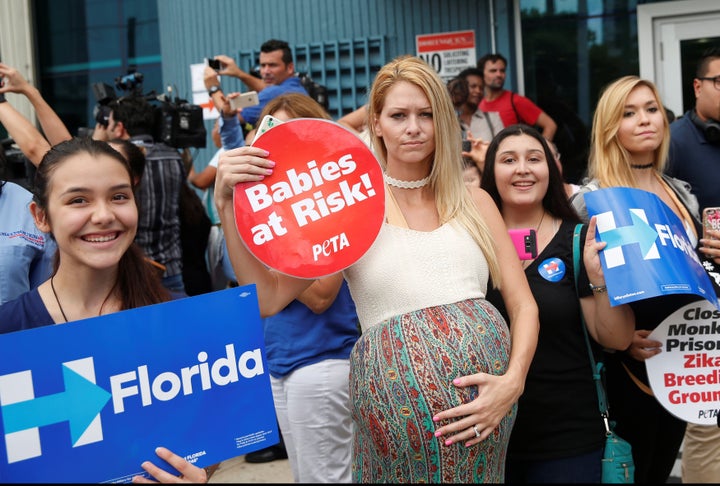 Florida Sen. Marco Rubio (R) doesn't think pregnant women who contract Zika virus should have the option of abortion, even in cases where the virus has likely led to microcephaly, a severe birth defect that can have lifelong complications.
The senator's anti-abortion stance is just one example of Florida's regressive legislative culture, which has consistently sought to restrict women's access to health services in the name of conservative ideology.
Conservative politicians, constantly changing abortion laws, and now the local spread of Zika virus could make Florida the worst state in the nation right now for pregnant women. Here's how:
1. Florida is a GOP playground for restrictive abortion laws
For women in Florida, the threat of Zika virus is compounded by politicians' efforts to restrict women's abortion access through a series of initiatives that have been batted back and forth between the Republican legislature and the court system.
In July, a federal judge blocked parts of a new Florida law that would halt funding for preventative health services at clinics that also provide abortions. Directly funding abortions with tax dollars is already prohibited in Florida; the law would target other services like cancer screenings and birth control. And in April, the Florida Supreme Court struck down another new state law requiring women to go through in-person counseling and wait 24 hours before being allowed to have an abortion.
In a less obvious way, restrictive abortion laws also factor into the lack of funding available to help Florida fight Zika virus, a mosquito-borne and sexually transmitted disease that can have devastating consequences for babies.
2. Zika is a very real threat in Florida
Congress' Zika funding stalemate could have specific consequences for Floridians, who have already seen cuts to programs that could help. Last week, Florida Gov. Rick Scott (R) demanded Congress return to session to forge an agreement on the nation's response to Zika virus, but it was under his watch that Florida's own mosquito control programs were slashed by some 40 percent back in 2011, according to Politico, effectively closing the state's "mosquito lab."
In July, the U.S. Centers for Disease Control and Prevention announced the nation's first locally transmitted Zika cases were confirmed in Miami-Dade County. The agency also issued a travel warning advising pregnant women not to travel to Wynwood, a popular one-square-mile area north of downtown Miami that's known for its street murals, restaurants and galleries.
As of last count, Florida had 55 cases of Zika in pregnant women, 17 locally acquired cases and 357 travel-related cases, according to the Florida Department of Health. Some experts believe the CDC's warning underestimates the danger-zone.
Health officials predicted small local outbreaks in southern Florida and Texas earlier this year, though they said they did not expect those outbreaks to be widespread. Still, for pregnant women in Florida, especially those in or near the active transmission area, Zika is a major concern.
"I used to go for these long walks at night with my first [pregnancy], and now I'm stuck inside," Dr. Karla Maguire, a Miami-based OBGYN who is pregnant with her second child, previously told HuffPost. "I think in an ideal world, if I were independently wealthy, I'd get out of Florida right now."
3. State politicians are out of step with Americans on this issue
Rubio's stance on abortion in the case of Zika infection is distinctly out of step with the opinion of American voters.
A STAT-Harvard poll from July found that 59 percent of Americans believe that a woman infected with Zika should be allowed to receive an abortion after 24 weeks of pregnancy, a so-called "late-term abortion," if health professionals believe the baby may be born with a severe birth defect including microcephaly.
In comparison, only 23 percent of U.S. adults believed in a woman's right to access abortion after 24 weeks under general circumstances.
There is, however, a partisan divide on the issue: 72 percent of Democrats supported abortion access after 24 weeks for fetal microcephaly cases, compared to only 48 percent of Republicans who supported a microcephaly exception.
4. State politicians are also out of step with doctors
The U.S. Centers for Disease Control and Prevention maintained its status quo abortion stance ― that women should consult with their doctors about Zika during pregnancy ― while the American Congress of Obstetricians and Gynecologists stressed the need for safe and legal abortion.
"All women must have the legal right to abortion, unconstrained by harassment, unavailability of care, procedure bans, or other legislative or regulatory barriers," ACOG President Dr. Thomas Gellhaus said in June. "The Zika crisis makes it impossible to ignore that women around the world do not have access to this basic health care need."
Children born with microcephaly have smaller than normal heads and can have developmental disabilities, including seizures, movement and balance difficulty, feeding problems, learning issues, hearing and vision loss. The March of Dimes estimates that the lifetime cost of care for one child born with the birth defect is about $10 million.
Dr. Amy Bryant, an assistant professor of obstetrics and gynecology at the University of North Carolina, noted that fetuses severely affected by Zika might not be compatible with life or viable in the first place.
"In these cases, the safest and most compassionate act may be to end the pregnancy early, to avoid suffering and possible complications for both the mother and the fetus," Bryant told The Huffington Post.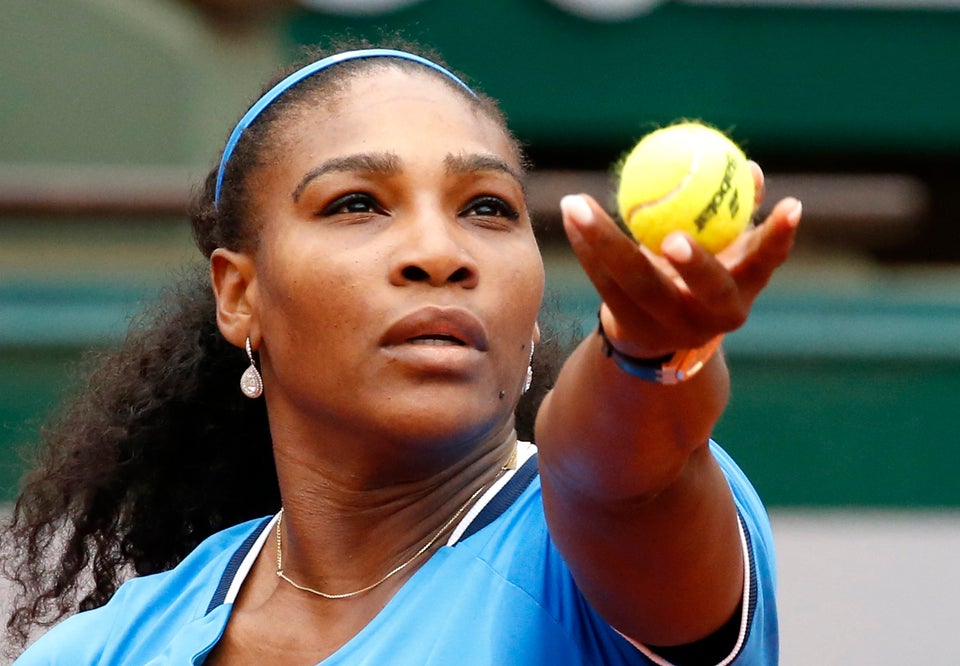 Athletes Who've Spoken Out About Zika And The Olympics