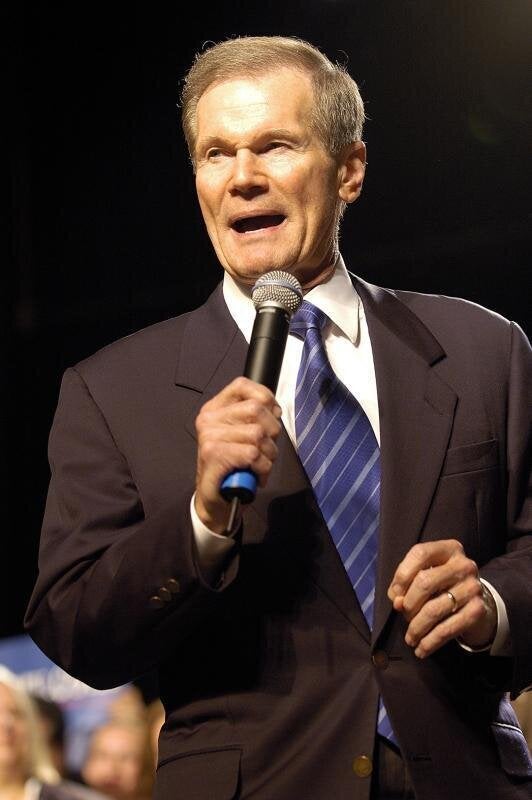 "I'm always a flop at a top-notch affair,
but I've still got my health, so what do I care?
My best ring, alas, is a glass solitaire,
but I still got my health, so what do I care?"

From the Cole Porter musical Panama Hattie, 1940
These 1940 lyrics by the great songwriter Cole Porter seem to have a prophetic quality about them. A few years before he wrote Panama Hattie, Porter suffered devastating injuries as the result of a fall fromn his horse that left him permanently crippled and in constant pain for the rest of his life. He steadfastly refused to have his legs amputated, against all of his doctors' advice, and over the next several years he suffered through many painful operations just in order to walk with the aid of a cane. He even had a piano suspended above his hospital bed so that he could continue to work.
Porter didn't have to worry about paying the bills; he was, by any standard, rich. He was rich before he wrote his first hit, and he married a woman who was three times richer than he was. So, by the time of the accident he was filthy rich. Health care didn't matter to him; health did and he could afford to have the best health and health care that his money could buy. In fact, his net worth actually increased during this time due to the royalties he received from his hit shows, hit movies and hit songs.
Today most people worry about illness or injuries that could bankrupt them with today's health care costs. Staying healthy is not a preference -- it's an absolute necessity. During a lengthy hospital stay it is possible for business professionals to work using a laptop computer and cell phone, but blue collar working people normally have to be on location, so a carpenter can't build you new countertops from a hospital bed, nor can an electrician wire a house. Most working people lose productivity in addition to time and money when they are in the hospital or recovering at home. Add to that the varying quality of many of their insurance plans and the ever-increasing premium rates, and working people may or may not be adequately insured. What most Americans do agree on is that our health care delivery and payment system is in drastic need of an overhaul.

Hey, Bill Nelson, Whose Side Are You On?
People in Florida have been asking for a long time, "Where does our US Senator stand on health care reform? Does Bill Nelson support a public option or doesn't he?" According to several union members, "Not even his hairdresser knows." Jennifer Kenny, an organizer for the Florida Alliance for Retired Americans (FLARA) had met with Nelson's Orlando office staff in late June with several FLARA members. They were told by Nelson's Orlando District Director, Celeste Brown, that employer-based health insurance was "outdated." Kenny said she and her fellow members were taken aback by that statement.
On July 1, about 150 supporters of health care reform, led by organized labor leaders from AFL-CIO, SEIU, JWJ (Jobs With Justice), FLARA and the community activist groups, ACORN, Health Care for America Now (HCAN) and Florida Change that Works, held a press conference and rally in front of Senator Bill Nelson's (D-FL) Orlando office in the pouring rain. Celeste Brown met again with eight members of the different organizations. The purpose of the meeting was to hand deliver collections of stories about those who have struggled with illness or injury, and how they were treated by their doctors or their insurance companies under the current health care system.
The groups and unions that gathered represent memberships which number in untold thousands. The AFL-CIO and its local affiliates alone represent more than 500,000 workers in Florida. The unions are overwhelmingly in support of a single-payer system or the public option. The AFL-CIO has recently conducted a health care survey that shows the public to also support a public option. Joshua Anijar of the AFL-CIO stated, "We are urging Senator Nelson, who has proven to be a good friend to Florida's working families, to stand strong with them and do everything he can to bring meaningful health care reform to America. He has a chance to make history and we are here today to show him that his constituents support him in this major undertaking."
Representatives from IUPAT, IBEW, several teacher unions and other unions were not sponsors of the rally, but were there to offer their support. Senator Nelson's staff surprised the delegates by stating that the Senator likes the public option (however he has not publicly spoken in support of it). The Alliance members were pleasantly surprised since it was completely different from the last meeting -- however, in the back of their minds they were wondering if they were being told what he thought they wanted to hear. Since July 1, there have been many demonstrations on both sides of the issue outside of Senator Nelson's and Senator Martinez's offices throughout the state and the result is always similar.
Two disparate groups demanding health care reform held rallies outside of Senator Bill Nelson's office in downtown Orlando on Wednesday, July 23 at 3:00 PM. One group, sponsored by Organizing for America, numbered approximately 70, many holding OFA placards and signs with slogans such as "We Need Health Care Now!" OFA is an arm of the Democratic National Committee and as explained by organizer Mitch Emerson, they "are a direct line of communication to The White House." The other group had no clear leader and only numbered nine people with signs that said "No Public Option," "Obamacare=Socialism" and "Socialized Medicine will ruin the US."
Rhonda Welsch, a self-appointed spokesperson for the anti-public option people remarked that she didn't want her tax dollars paying for a "free lunch" for the loafers and idlers in society. She also stated that there were people in her crowd who had fled Great Britain in order to avoid socialism. This remark caused political consultant James Callahan, formerly an analyst with Chase Econometrics and Progress Energy, to opine that the British economic system was solidly capitalist.
When asked to verify her statements regarding the British system she started name calling and remarked, "He's not my President and he's leading us down a socialist path," among other negative epithets. At that point, the anti-public option crowd started to call out racial slurs that also alluded to the questionable citizenship of President Obama. Emerson directed his OFA forces to keep calm and not react to the crowd across the street. The crowd kept quiet and the interviews went on.
Scenes like this have been playing out all over the state with similar results. Occasionally in the more rural, conservative areas of the state, the anti-public option forces are larger, but in general, the crowds heavily favor the progressive agendas. Doug DeClew, another political activist, says, "Don't they understand that each one of us represents hundreds or even thousands of others through our club and union affiliations? Those people over there only represent themselves."
He Appears To Be A Model Citizen
So, why is Bill Nelson not committed either way? A simple check into his background and finances may provide some clues. On the plus side it appears that there are no scandals in his life either personally or professionally -- not even the proverbial unpaid parking ticket. He is as close to the embodiment of the All-American boy that you can be. Clarence William Nelson was born in Miami on September 29, 1942 and grew up in the Melbourne, Florida area. While in high school he served as International President of Key Club, a youth service organization sponsored by Kiwanis Clubs. He earned a Bachelor of Arts degree from Yale University in 1965 and a law degree from the University of Virginia, School of Law in 1968. He worked briefly as a fire marshal and then a lawyer prior to his entering politics in 1972. In 1972 he wed Grace Cavert. They have a son and a daughter, Bill Jr. and Nan Ellen.
Nelson served in the Florida House from 1972 to 1979, and in 1978 won election to the US House of Representatives where he served six terms until 1991. He unsuccessfully ran in the primary for Governor of Florida against Lawton Chiles. In 1995 Nelson became Treasurer and Insurance Commissioner of Florida, a post he held until 2000 when he successfully won election to the US Senate, replacing Connie Mack. According to Wikipedia, Nelson is also the second sitting member of the Congress to go into outer space. Nelson was a Payload Specialist on Space Shuttle Columbia's STS-61-C mission from January 12-18 in 1986.
During his 2000 Senate campaign, Nelson was noted for criticizing the existing health care system. OnTheIssues.org reports that on his 2000 campaign website, Nelson was quoted as saying:
In the past six years as insurance commissioner, I've seen firsthand what insurance companies will do if you let them, and it's time to stop the practice of denying care, denying claims, and putting profits ahead of patients! We need a real patient's bill of rights to let people choose their own doctors and know about all available medical treatments, not just the cheapest. I've had a lot of practice lately taking on powerful interests.
Nelson's voting record and policy positions are mixed. He opposes off-shore drilling off Florida's coast. He voted in favor of tighter bankruptcy regulations. He is one of the few Democrats to have voted in favor of CAFTA. He supports negotiating with pharmaceutical companies to establish lower prices for Medicare prescription plans. He is in favor of abolishing the Estate Tax. His record on women's issues is progressive and he is highly regarded by NARAL. In 2007 Nelson was the swing vote and the only Democrat on the Senate Intelligence Committee to vote no (as did all Republicans) on de-funding torture by the CIA. "Dire emergencies" was cited as the lone exception. The measure lost and never came to the floor.

There Are Some Things Here That Just Don't Seem To Fit...
Senator Nelson's net worth is listed between $1,678,000.00 and $6,645,000.00, and his rank among senators is #38. This is a relatively modest figure compared to some of the richer senators. Most of his wealth appears to be in land ownership in Brevard County. He and his wife own few publicly traded securities; however, their largest negotiable holding was (at minimum value) about $300,000.00 worth of stock in a Florida insurance brokerage, Brown and Brown, which they sold off over two days in October, 2008 according to his financial disclosure report submitted in May of this current year. Other than the Brown and Brown stock sale, there appears to be nothing of note in his financial disclosure. The Brown and Brown stock is notable only because of the Senator's previous position as Insurance Commissioner and his strong position against excessive profits in that industry, as referenced earlier in this article. Brown and Brown claims to be the sixth largest insurance business of its type, and according to their website , their services include a managed health care department. Other than Nelson's Florida state pension there are no investments that produce large income.
A further inspection of the Senator's campaign finances reveals that Brown and Brown figures prominently in his donors list with past contributions of $37,300 in 2006 and 2008. This cycle they have already donated $38,300 (see the numbers here). The insurance industry in this cycle has already contributed $214,430.00. In previous cycles their contributions were close to or slightly over $250,000.00. Other large contributors are lawyers, ($2,900,000.00) and health care professionals (over $350,000.00) (see the numbershere). There is nothing illegal or immoral with fundraising of this type, however, Florida taxpayers and voters need to be reassured that their elected officials are not being unduly influenced by these industry contributions. Nineteen million Floridians need affordable, accessible health care -- not python skins or snake oil.
SHHH...Listen...Do You Want To Know A Secret? Do You Promise Not To Tell?
Author Jeff Sharlet wrote an exposé last year on an organization known, among other names, as "The Family." Titled The Family: Secret Fundamentalism at the Heart of American Power, it chronicles the organization from its beginnings in 1935 to the present day, and the influence it wields over many of our politicians and other world leaders. According to Sharlett's Harper's Magazine article about the Family, Bill Nelson is a member. Recently, many Republican politicians who are members of The Family have been exposed for their marital infidelity, notably Governor Mark Sanford of South Carolina and Senator John Ensign of Nevada. According to Sharlet (who lived in the organization's C Street building for a month), The Family demands loyalty over and above loyalty to either one's own family or state constituency. The Family's present leader, Doug Coe, preaches that his members were chosen by God to lead and that his members don't need to obey ordinary morality and restrictions. Available records show that the majority of members are conservative Republicans such as Tom Coburn of Oklahoma, James DeMint of South Carolina, Charles Grassley of Iowa, Sam Brownback of Kansas and James Inhofe of Oklahoma, yet their ranks include a few Democratic senators -- not only Bill Nelson, but Mark Pryor of Arkansas and Ben Nelson of Nebraska.
The Family has become so secretly influential that every president since Dwight D. Eisenhower has attended its prayer breakfasts. A significant number of Washington politicians have been guests, and many have acknowledged that they are "friends" of the organization, but membership is something else. Sharlet appeared on Real Time with Bill Maher on Friday evening July 31. The interview lasts about eight minutes. Sharlet has recently been on the airwaves with Thom Hartmann, Alex Jones and Rachel Maddow discussing the lobbying influence among other things that The Family does. There is no direct evidence of any influence on Bill Nelson, but given the nature of membership in The Family and what it allegedly expects from its members, almost all of the Republicans are passionately fighting against the public option, as is Ben Nelson, who has been all over the headlines recently.
It is very disturbing to think that any senator, duly elected by the voters and taxpayers in his or her state, places more importance on a non-elected spiritual organization than the needs and desires of the millions of people that senator is supposed to be serving. Senator Nelson needs to explain to his constituency what his connection is to The Family and how it influences his votes including health care.
The Enigma machine was how the German U-Boats sent and received encoded messages. Once the Allied forces captured a machine in 1943, the German code was broken and the once feared U-Boats no longer enjoyed superiority on the high seas. Senator Nelson, along with many other senators and congresspersons needs to stop talking in code and start talking straight with his constituents.
"By fashion and foppery, I'm never discussed.

Attending the opry, my box would be a bust.

I never shall have that Park Avenue air,

but I'm in such health, why should I care?"
Related
Popular in the Community