Aramis Ayala is no stranger to hate.
As the first African-American elected to state attorney in Florida and a controversial prosecutor ― known for her refusal to seek the death penalty in an aggressive capital punishment state ― she's had to field plenty of racist and ugly rhetoric from her neighbors.
But Ayala, who serves Osceola and Orange counties, doesn't back down when she's the victim of a crime. In March, she received two racist letters over two weeks, one of which contained a noose made of twine, her office confirmed to The Huffington Post.
Calling the package a hate crime, Ayala forwarded the letters to the Orange County Sheriff's Office, which launched an investigation, according to the Orlando Sentinel.
An incident report obtained by the paper stated that Ayala "believes the hangman's noose was meant as a threat to her as a public official."
Deputies are reportedly working with the U.S. Postal Service to find a suspect. A spokesperson in Ayala's office said the author of the letters didn't leave a name.
"She should pick cotton for the rest of her life and be whipped."
Ayala has received both praise and backlash for her decision last month to forgo seeking the death penalty altogether. The decision meant she wouldn't seek death for Markeith Loyd, who is accused of killing both his pregnant ex-girlfriend and Orlando police Lt. Debra Clayton in 2016.
She also filed a federal lawsuit earlier this month after Gov. Rick Scott (R) signed a series of executive orders that kicked her off of 23 murder cases in which she wouldn't be seeking the death penalty.
Her office says she now regularly receives hate mail, likely due to her decision not to seek the death penalty and her battle with the governor. A spokesperson sent Huffington Post three racist and threatening correspondence she received, one of which was a racist, expletive-laced tirade left in the comments section of her YouTube page:
"Fucking n***rs. n***rs everywhere. the black woman is sticking up for a convicted COP killer. She should be on trial for her job and fired and thrown to the streets. She should pick cotton for the rest of her life and be whipped."
Another two were Facebook posts, embedded below. None of these three are part of the investigation, but give a clear picture of what Ayala is dealing with. HuffPost has withheld their identities because they are not a part of a criminal investigation.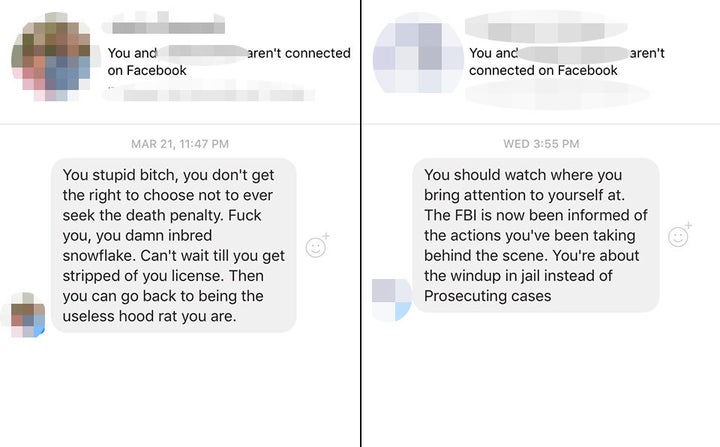 She's not completely alone, however. Some groups continue to support her, including members of the Florida Legislative Black Caucus, the Sentinel reports.
Ayala won election in 2016 in a race that, like all but three state judicial circuit races, was uncontested.
Before You Go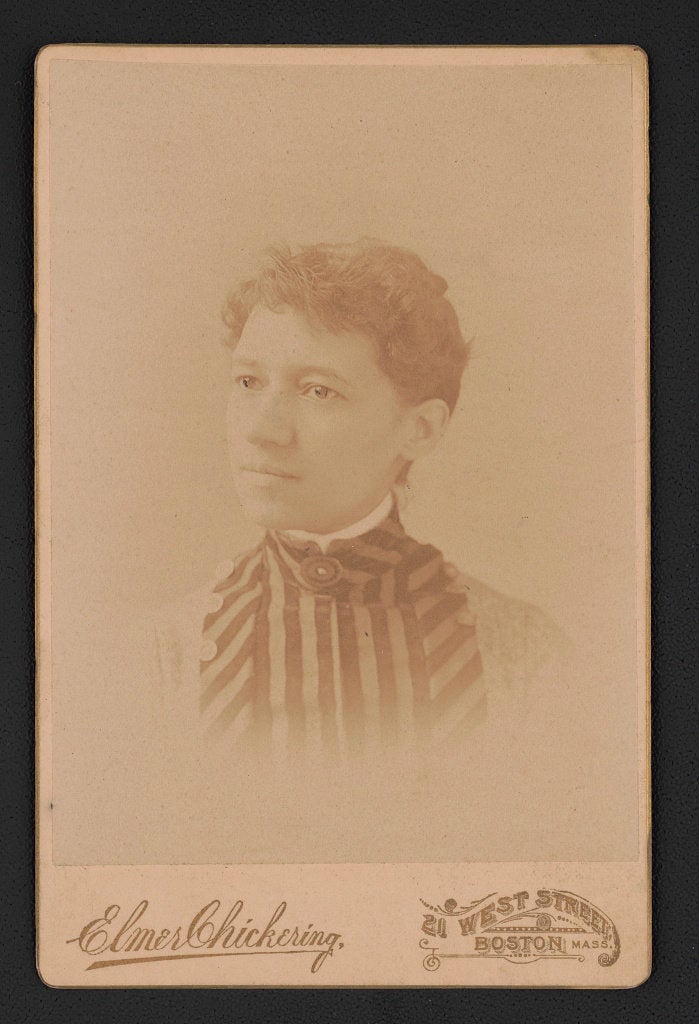 19th Century Black Women Activists
Popular in the Community