Florida's first black elected state attorney, Aramis Ayala, was pulled over by police last month in a moment that was recorded on video, showing her visibly confused over the officer's reasons for stopping her.
The video, which was recorded on the officer's body camera on June 19, has been shared widely on social media, with users pointing to it as yet another example of racial bias in policing. It shows Ayala, who was returning from teaching a class at Florida A&M University College of Law, in her car and speaking to at least two cops ― who approached the vehicle from both sides.
"What agency are you with?" the officer nearest Ayala asks her as he reviews her license.
"I'm the state attorney" she responds.
"Thank you, your tag didn't come back. Never seen that before," the officer quickly responds, explaining that her tag did not come back registered to a vehicle.
Ayala then asks for clarification on why her tag was run in the first place. The same officer explains that it's a procedure that is done "all the time." The Orlando Police Department later told CNN in a statement that the practice of running tags is completed "for official business only" and is "done routinely on patrol."
"That's how we figure out if cars are stolen and that sort of thing," the officer tells Ayala. "Also the windows are really dark, I don't have a tint measure, but that's another reason for the stop."
Ayala gives a quick smile before asking the officer for his business card. The officer says he doesn't have any on him but opts to write his name on a piece of paper and leave without issuing her a citation. In a follow-up statement, Ayala said she did not break any laws and that she intends to meet with the city's police chief in coming weeks to discuss their procedures around policing.
"To be clear, I violated no laws," Ayala said in a statement, according to CNN. "The license plate, while confidential, was and remains properly registered. The tint was in no way a violation of Florida law."
"Although the traffic stop appears to be consistent with Florida law [my] goal is to have a constructive and mutually respectful relationship between law enforcement and the community," she added. "I look forward to sitting down to have an open dialogue with the chief of Orlando Police Department regarding how this incident impacts that goal."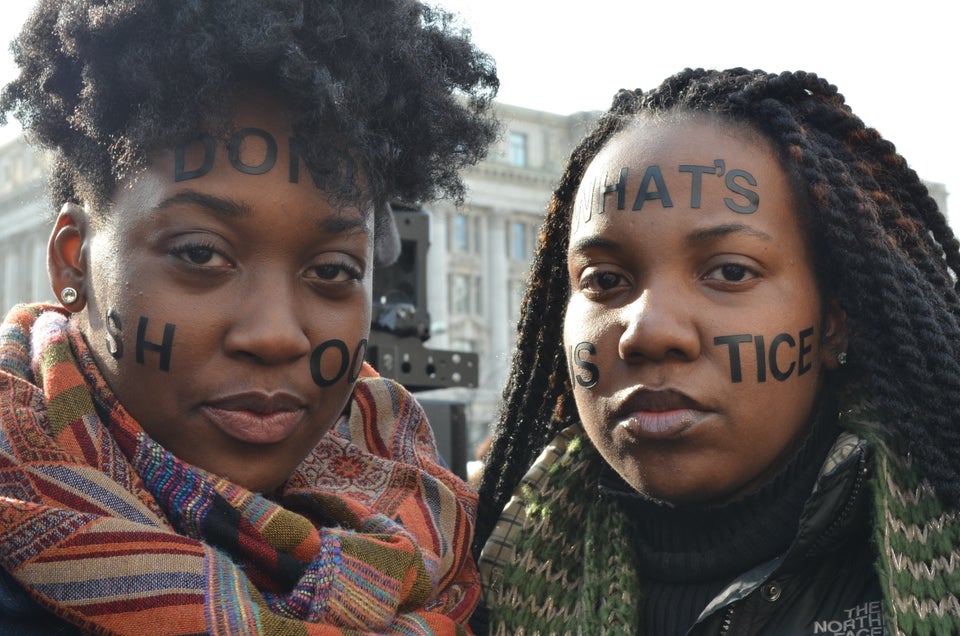 "Black Lives Matter" March
Popular in the Community