Michelle Obama did not get to where she is today without a ton of hard work.
In a new video from MAKERS published Tuesday afternoon, FLOTUS describes how she's worked her way from South Side Chicago to the White House. MAKERS is a media platform that empowers women around the world.
In the video, Obama says she didn't have a lot of money growing up with her brother, mother and father, but from a very early age her parents instilled in her the importance of education.
"We didn't have a lot of money, but my brother and I were blessed with something far more valuable because our parents truly gave us unconditional love and encouragement to go places they never imagined for themselves," Obama says.
After FLOTUS met POTUS during her first job at a Chicago law firm, Obama said she felt something missing in her career. "I started to ask myself more important questions like what do I really care about and how do I give something back? I wanted to be in a position to help folks from neighborhoods like mine, especially young people, have the opportunities that I had."
So, Obama quit her job and pursued work that truly fulfilled her. From that day forward, FLOTUS says she's been truly passionate about her work.
"I've had the opportunity to travel the world and everywhere I go I meet these amazing young women," Obama says of her current work with her initiative Let Girls Learn as First Lady. "They impress me with how bright and how hungry they are — no matter what their circumstances are. They'd risk their lives for an education and they have so much promise that we can't afford to waste."
For her, Obama said, the issue of girls getting an education is "personal," adding towards the end of the video: "I feel honored and blessed to have served this role for my country."
Obama also announced Tuesday afternoon that she joined Snapchat. She's already shared few adorable clips on her story where she hinted that she'll be on late night host James Corden's carpool karaoke.
Adding @michelleobama on Snapchat immediately.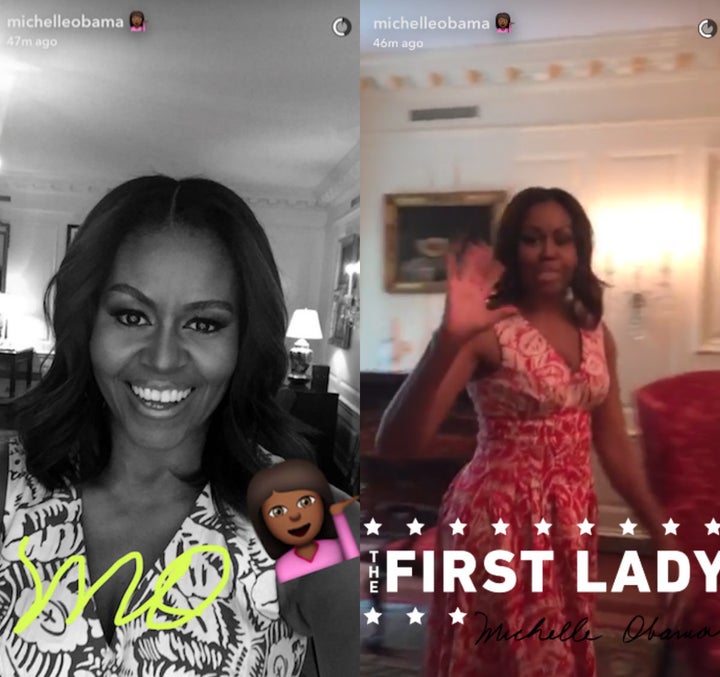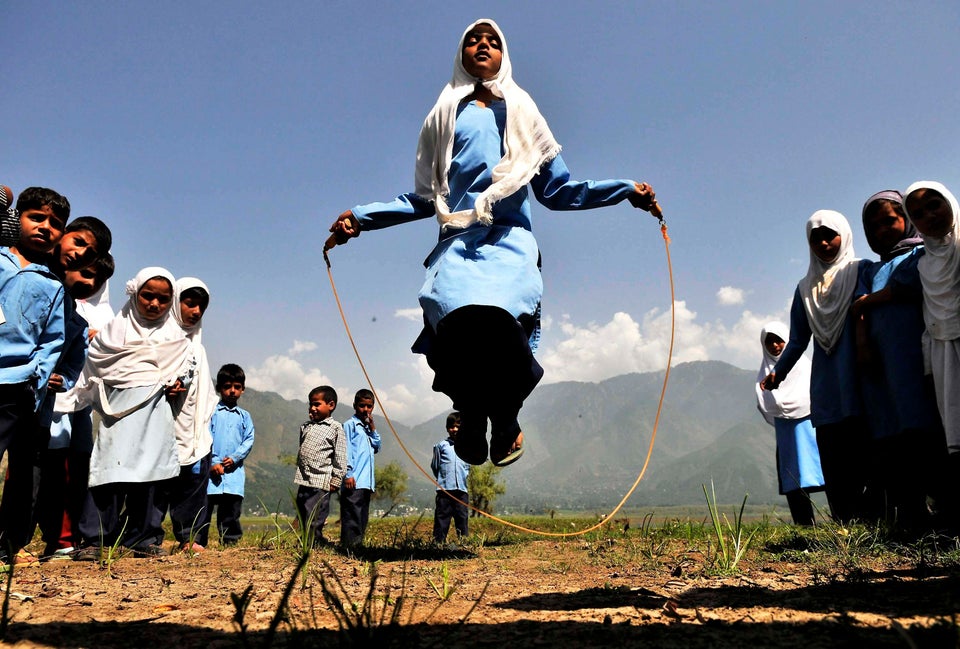 Photos Of Girls Going To School Around The World