As the nation wakes up eagerly each morning to strike another day off the "how long until the election is over" calendar, it seems few can contain their excitement at the prospect of Nov. 9.
There is, however, one sad reality that accompanies this momentous event: our eventual farewell to the political powerhouse that has occupied the White House since 2008. And, while we'll miss you Barack, we're really talking about Michelle Obama and how difficult it will be to say goodbye to the First Lady of our dreams come January 2017.
Thankfully, an artist by the name of J. Muse just summed up all our happy-sad feelings with this stunner of a portrait of the one and only FLOTUS.
The image, based off Obama's recent spread in The New York Times Style Magazine, captures Michelle looking all kinds of stunning. But of course, it's about much more than that.
"I selected FLOTUS as an artistic subject because Michelle Obama represents a woman of empowerment for the black community," J. Muse explained in an email to The Huffington Post. "In a world where odds are against us, she rises to the platform and takes a stand for each and every black woman or little black girl. She promotes health, wellness, and strength. Those qualities inspire me to keep pushing forward in my art career."
J. Muse's wife, Adrienne (Madam) Muse, taught the budding artist how to paint just a year ago. Inspired by her partner's use of color to bring her subjects to life, J. Muse felt she wanted her first large piece to capture something, or someone, important.
"When I saw the T Magazine's spread, I instantly thought, 'Wow can she be president please?'" J. Muse said. "I just feel sad that the Obamas are leaving office. I wanted to immortalize the First Lady and the leadership she possesses. The expression in her face just oozes black girl magic!"
These last couple of weeks leading up to election day are sure to come with lots of nail biting, eye rolling, Twitter ranting, and stress eating. But we're counting on J. Muse's portrait to remind us that, even in these darkest of times, when we have a leader as thoughtful, strong, compassionate and all around queenly as Michelle, we're doing OK.
"I want viewers of this piece to feel my own artistic style that I chose to express Michelle Obama," J. Muse said. "In the many ways that she has changed the world as the First Lady of the United States, she has definitely impacted my life to follow my dreams and accomplish all that I desire to achieve."
#MichelleForPresident already.
Related
Before You Go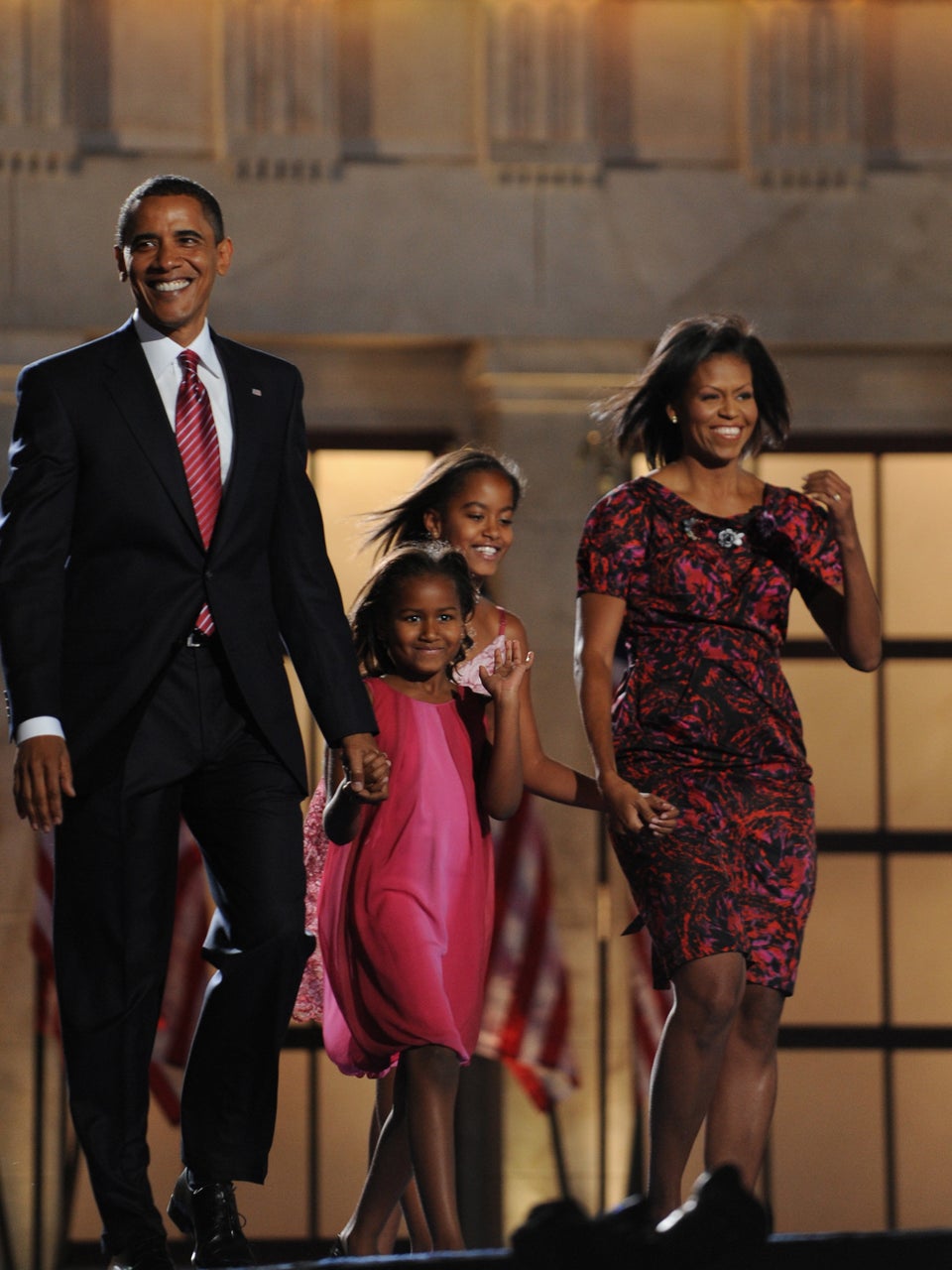 Michelle Obama's 52 Best Outfits
Popular in the Community