You might never have thought of visiting a grain mill when putting together an itinerary for you and your family.
But that's because you've never heard of the Mill City Museum in Minneapolis, Minnesota.
From 1880 until 1965, General Mills operated what was, for a time, the biggest grain mill in the world.
Wheat came from as far as Montana and the Dakotas, and it left the plant in 5 and 10-pound bags of white flour, ready for baking in your home.
The availability of inexpensive white flour transformed nutrition in America—now, even the least affluent could afford bread on their tables.
Some ate as much as a loaf a day, triggering the expected health problems, which in turn triggered a revolution in how we eat.
All this might not sound too sexy if you've got kids and you're trying to figure out where to take them on vacation.
That's where the Mill City Museum will surprise you.
The museum is baked into—okay, built into—the former General Mills plant, which closed suddenly in 1965, putting 60 out of work.
General Mills shut the plant in response to two phenomena.
First, people were baking less, as convenience foods began to assert themselves in the marketplace.
Second, on Wall Street, the mania was for moving out of your lane and turning your business into a conglomerate composed of many parts.
That's exactly what General Mills did, buying restaurant chains and all sorts of other businesses, trying to figure out where America was headed next.
And those twin forces took down many of the mills in the Twin Cities, including this one – which is now a museum dedicated to a lost world.
So what was it like to work in a flour mill, from the dawn of the Gilded Age until the early years of the Space Age?
The Mill City Museum masterfully captures a slice of American history by seating you in a large elevator/viewing hall, which takes you past recreations of the various aspects of the business and offers commentary by actual mill workers.
One talked about how happy he was to get a job at the mill during the depression, "When there wasn't a nickel to be spared."
He says on his first day he rode home on the trolley car proudly covered in flour dust, a signal to his fellow riders that he had a job.
Another worker talked about how if he could just make $25 a week, he would be living "like a king."
"I made the $25 a week, but I still wasn't living like a king!"
On the tour, you learn that news of the plant's closing came suddenly—in fact, it was first reported on the news and not to the employees.
One says that he found out from his wife when he came home from work that day.
Another reported having dreams centered on his mill job, years after the plant closed.
The abandoned mill had become a homeless encampment after it closed; its unwanted residents apparently set off a fire in 1991 that gutted the building.
Now there was a clean slate, and the museum resides in the resurrected mill building.
If you're headed to the Twin Cities, you can't miss the Mill City Museum.
It's a fascinating introduction to how our world worked, what seemed like an awfully long time ago.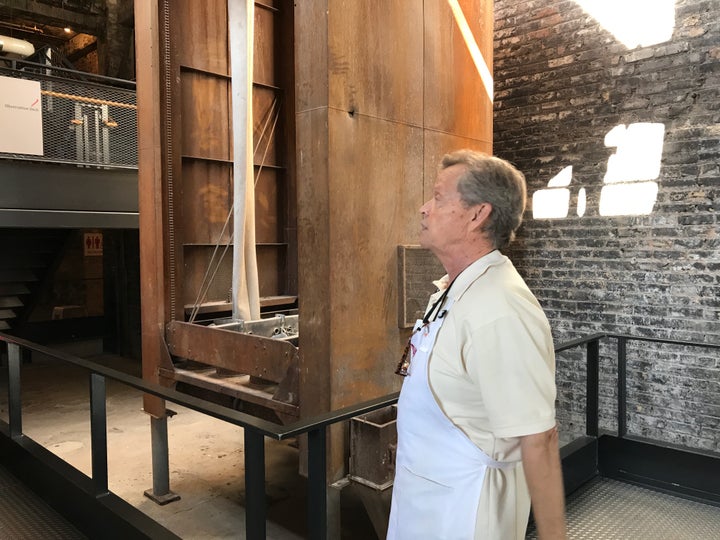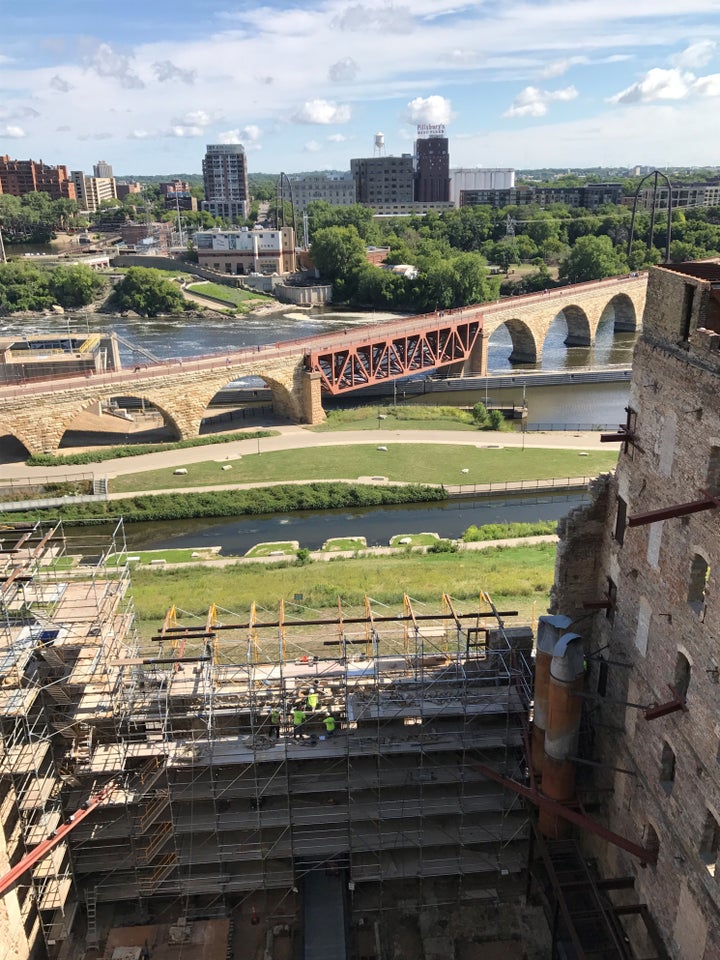 Related
Popular in the Community