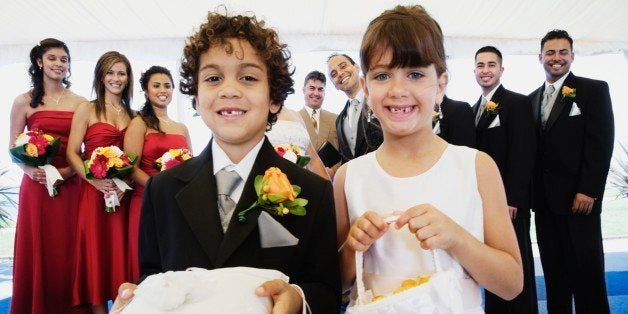 The rules of wedding etiquette are constantly changing, making it difficult for modern brides, grooms and guests to find up-to-date and correct information. That's why we launched #MannersMondays, a series in which we ask our followers on Twitter and Facebook to submit their most burning etiquette-related questions. Then, with the help of our team of etiquette experts, we get you the right answers to your biggest Big Day dilemmas. Check out this week's question below!
"What is the appropriate age range for the ring bearer and flower girl?" - @CaudillAsh/Twitter
Anna Post -- great-great-granddaughter of etiquette guru Emily Post and author of Emily Post's Wedding Etiquette -- is here to help us answer this week's question. Find out what she had to say below:
Flower girls and ring bearers are usually between the ages of three and seven. They are often chosen from the children of close friends or family, or the children of the couple if they have any that age. It's okay to have more than one flower girl or ring bearer, or to have only flower girl(s) or ring bearer(s). The ring bearer usually processes after the maid or matron of honor and before the flower girl, but if they are young they might walk together. In fact, the younger the children involved, the more likely they may get shy when the time comes to walk down the aisle. They may also get more restless during a long ceremony. In both cases, it's a good idea to seat their parents near the front by the aisle, and let the little ones know it's okay if they need to take a break to be with mom and dad. Just remember to have the best man take the ring from the ring bearer first. If the child's parent is in the wedding party too, it's okay for him or her to stand with mom or dad, or to have mom or dad hold him or her if need be.
You can submit your wedding etiquette questions via Facebook or tweet them to us @HuffPostWedding with the hashtag #MannersMondays.
Related
Before You Go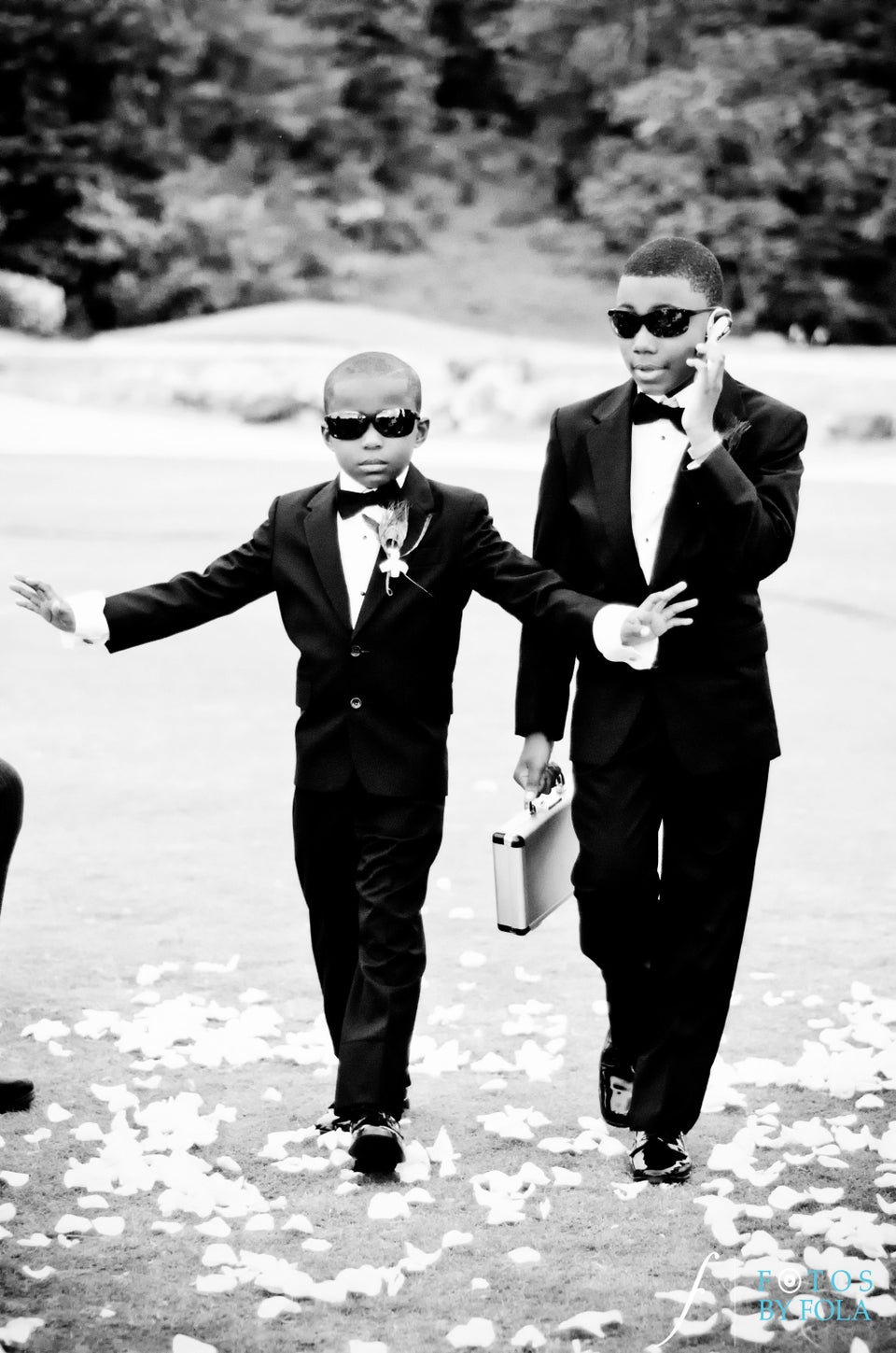 The Cutest Ring Bearer Outfits