UPDATE: Jan. 22 -- A zinnia that recently blossomed on the International Space Station is an incredible scientific accomplishment. But it is not the first flower grown in space, as was announced by astronaut Scott Kelly in a tweet, and as was reported here and elsewhere.
The Washington Post notes that while the latest blooms are "the first grown from start-to-finish in an official NASA mission," flowers have bloomed on the ISS before. Astronaut Don Petit, conducting an unofficial experiment in 2012, documented a "space zucchini" that bloomed in the company of a sunflower on the space station.
Before that, in the early 1980s, a Soviet cosmonaut managed to get blossoms from a batch of rockcress, Gizmodo notes, an accomplishment that's listed in the Guinness Book of World Records as the "first species of plant to flower in space." Space.com, however, tracked down an account of a unmanned 1966 Russian space probe that carried a crop of haricot beans that sprouted and flowered.
This flower is out of this world.
The 13-petaled orange zinnia is the first ever to be grown in the zero gravity of space.
And after a rocky start to its life on board the International Space Station, it appears to finally be blooming.
U.S. astronaut Scott Kelly proudly tweeted a snap of the plant on Sunday. "#SpaceFlower out in the sun for the first time! #YearInSpace," he wrote.
"Yes, there are other life forms in space!" he added in a later post.
Kelly is right to be pleased. The zinnia's flowering is a landmark moment in science and also testament to his hard work in saving the specimen after it nearly died.
On Dec. 27 he tweeted a sad image showing the plants leaves' curled and covered in mold. "Our plants aren't looking too good. Would be a problem on Mars," he wrote.
After vowing to channel his "inner Mark Watney" -- the stranded NASA astronaut Matt Damon plays in "The Martian" -- Kelly quickly set about reviving them.
He changed the watering of the plants and instead of following a strict schedule just topped them up when he felt they needed it, according to Engadget.
"If we're going to Mars, and we were growing stuff, we would be responsible for deciding when the stuff needed water," he said at the time.
After a hairy few days when some of the plants ended up dying, he succeeded in nurturing a couple until one flowered.
The dead flowers will be taken back to Earth and analyzed, per the NASA blog.
NASA astronaut Shannon Lucid grew wheat stalks on the Russian Mir space station in 1996 and others have successfully grown lettuce in June 2014 on the ISS. But this is the first time a flower has bloomed.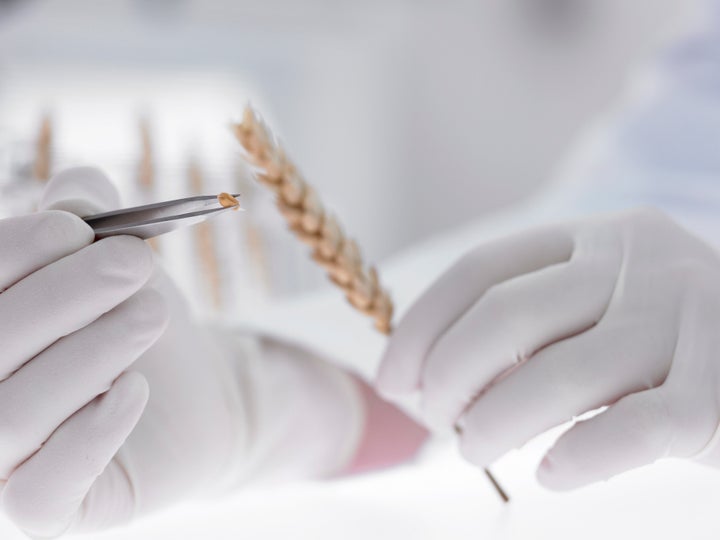 "The zinnia plant is very different from lettuce," said Trent Smith, project manager of the ISS Veggie facility. Smith said they were "more sensitive" to light characteristics and had a longer growth duration of 60 to 80 days.
"Thus, it is a more difficult plant to grow, and allowing it to flower, along with the longer growth duration, makes it a good precursor to a tomato plant," Smith added, according to NASA's blog.
Alexandra Whitmire, of the NASA Human Research Program, said growing plants in space could raise crew morale. "Plants can indeed enhance long-duration missions in isolated, confined and extreme environments -- environments that are artificial and deprived of nature."
Scientists will continue to monitor the zinnia crop. And, according to Engadget, the next step in producing organic space food could be sending tomato seeds to the ISS in 2018.
Related
Popular in the Community