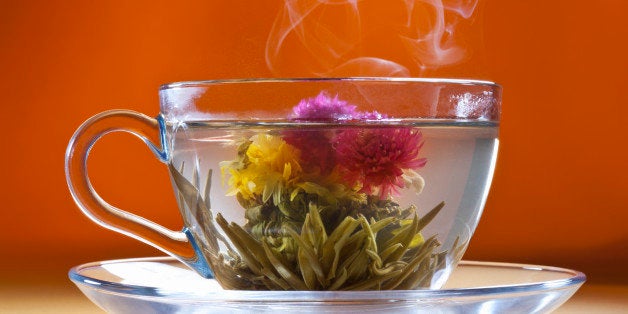 Here at HuffPost Taste HQ, we tend to be pretty like-minded. We all have a special place in our hearts for cheese, we know the majesty of a well-made and well-timed cocktail, and we can usually count on one another to like the sound of many of the same recipes. That's why when there is an infrequent yet formidable chasm between what one of us thinks is delicious and one of us thinks is disgusting, we feel like we have to investigate.
Our Senior Editor, Kristen Aiken and I work in close enough proximity to each other that we have now begun to anticipate each other's subtle idiosyncrasies -- I know when she'll hate or love the smell of something, and she knows when my wide-eyed facial expression across the desk is because of something amazing, hilarious or horrifying. The other day, we were both thrown for a loop when she let out the disgruntled sigh reserved for smelling something terrible and offered up a photo of flowering tea as the culprit.
I think flowering tea is one of the most amazing things I've ever seen. Made by tying bundles of tea leaves and flowers together in a meticulous pattern and then left to dry, the hot water you use to steep the tea rehydrates it causing it to unfurl like a blooming flower. Or, as Kristen said, "a spider giving birth to a character from 'Fraggle Rock.'" We decided to do a little experiment, to look at a few pictures of blooming flowering tea and describe it, from the dueling perspectives of someone who thinks it's revolting and someone who thinks it's amazing.
What do you think of flowering tea? Let us know in the comments!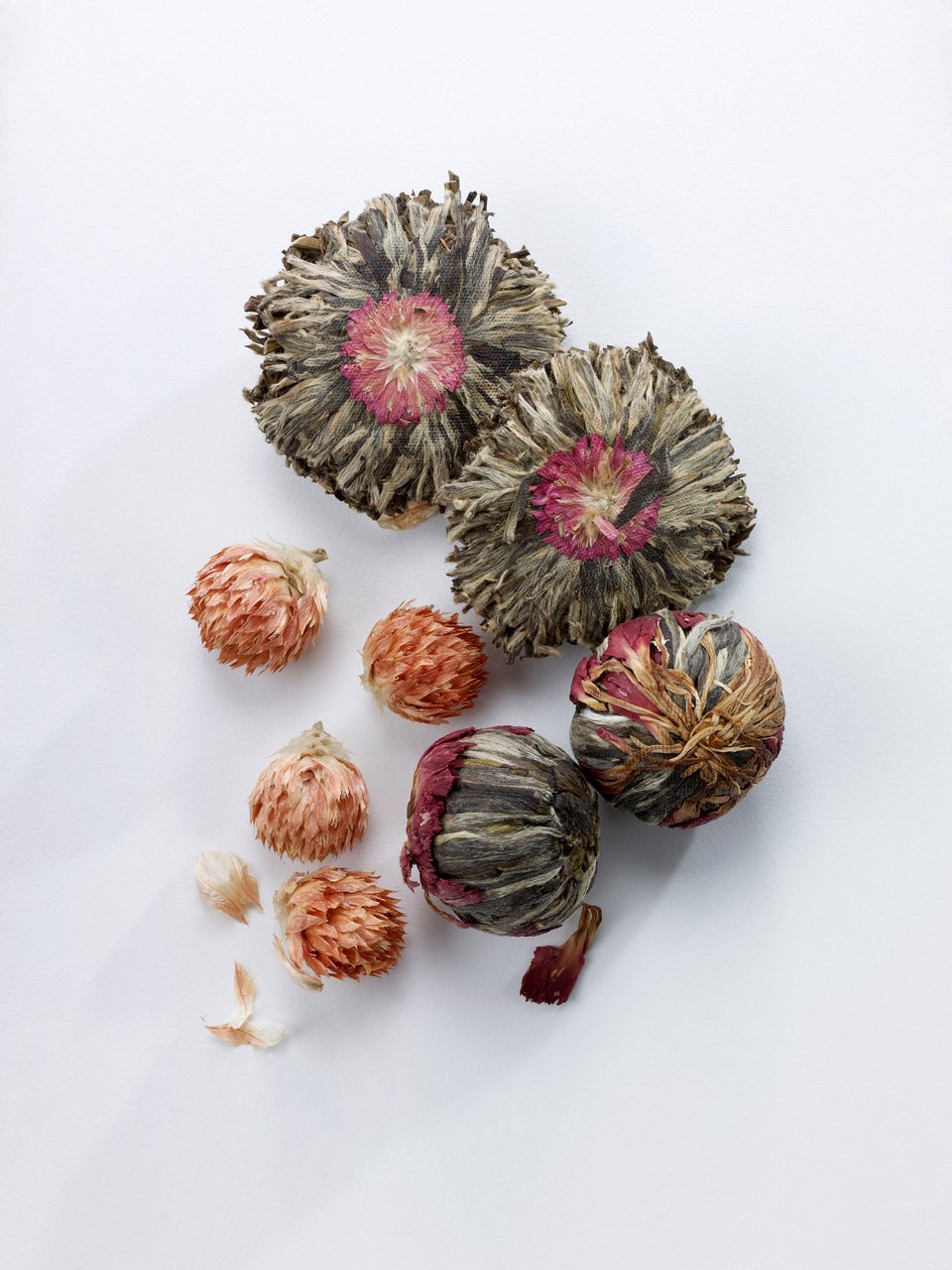 David Bishop Inc. via Getty Images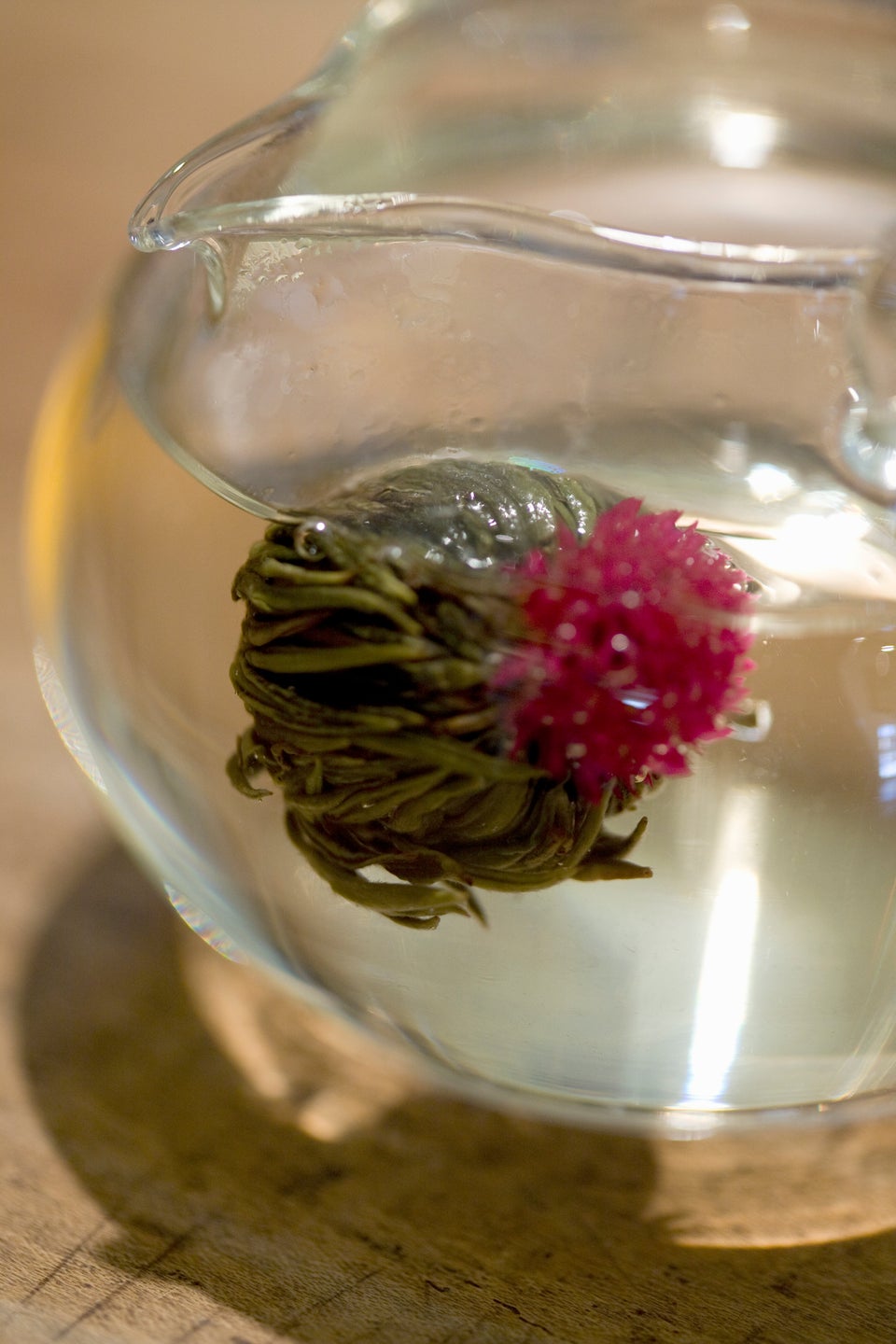 Meredith Heuer via Getty Images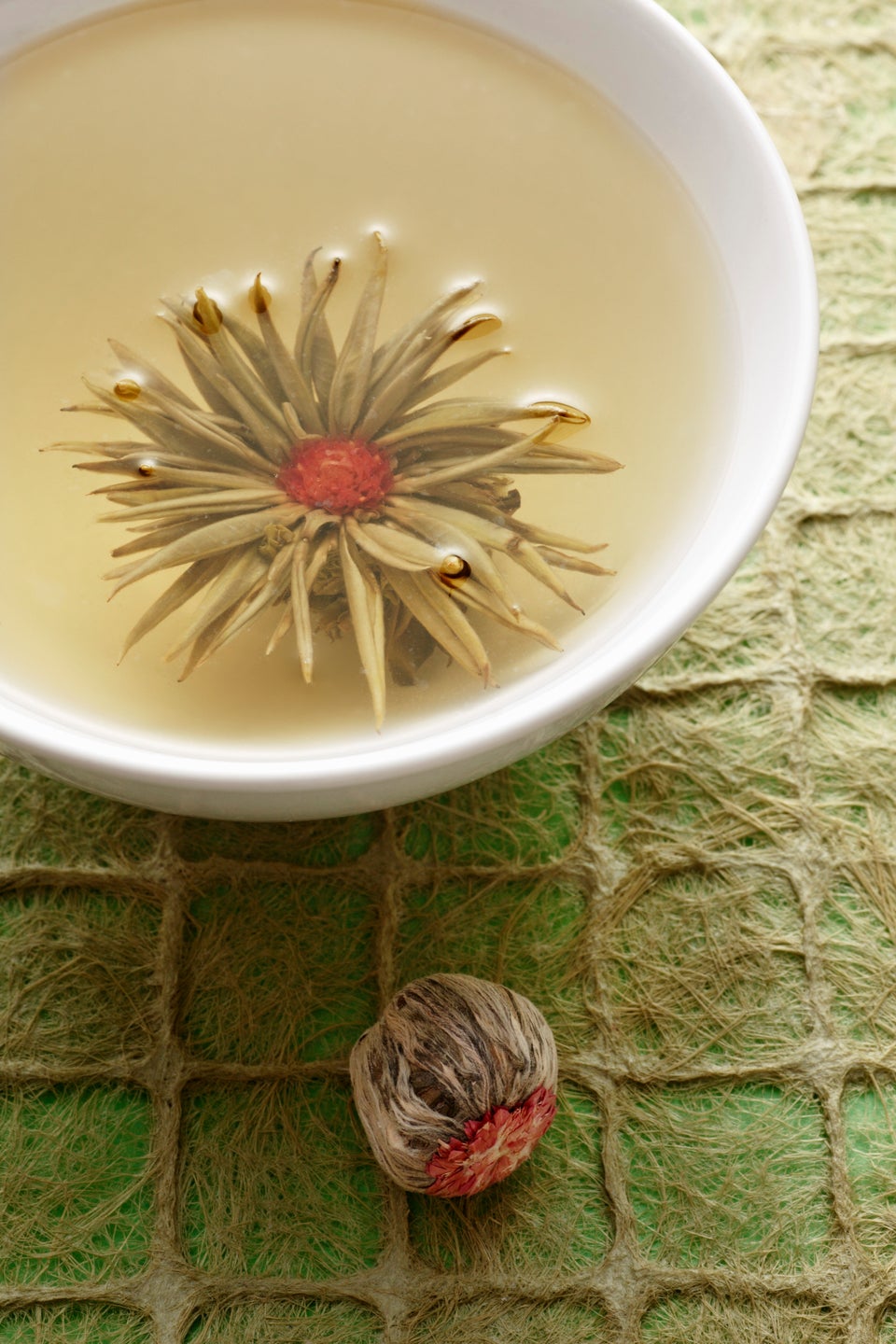 Petr Gross via Getty Images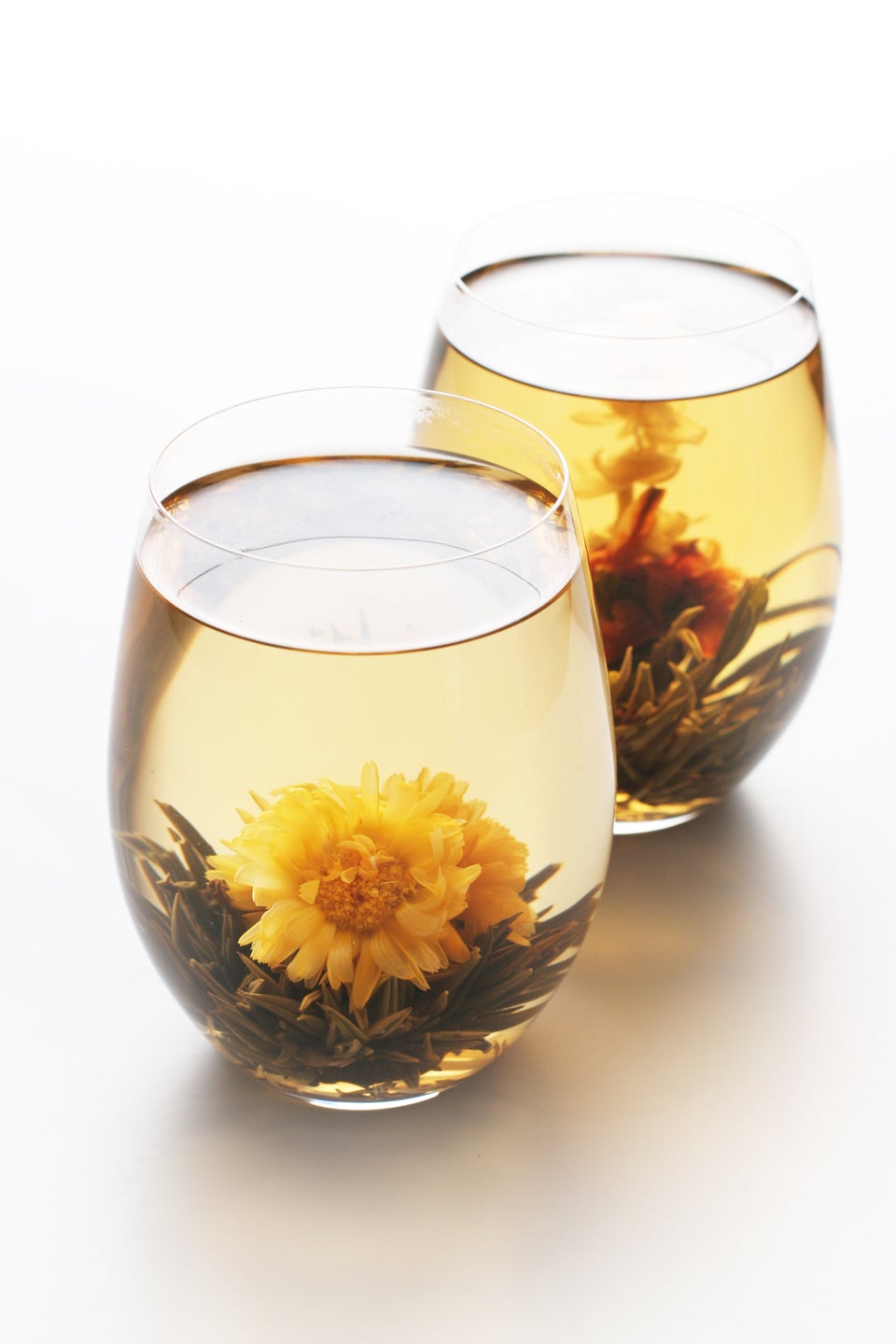 Rick Poon via Getty Images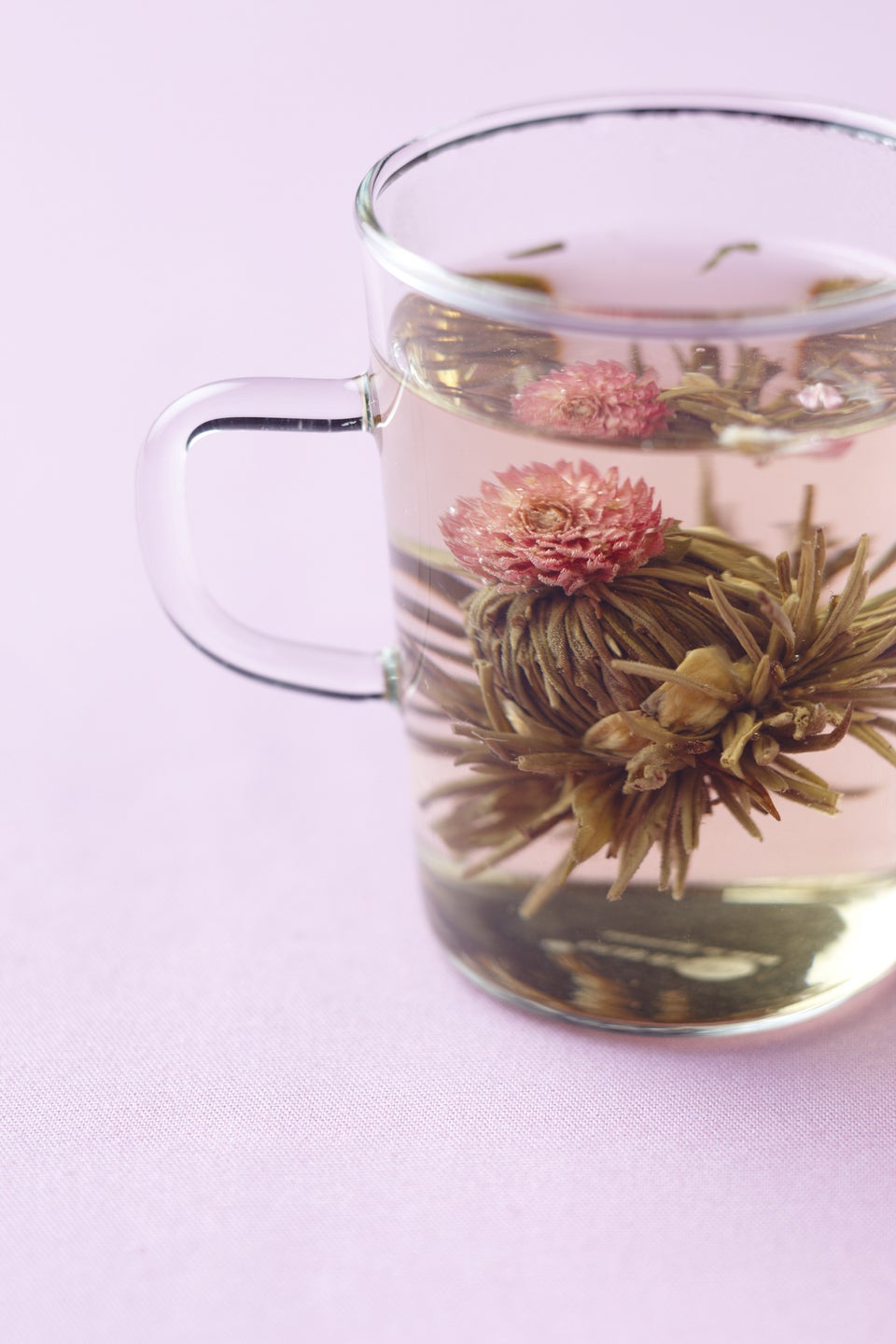 Steph Fowler via Getty Images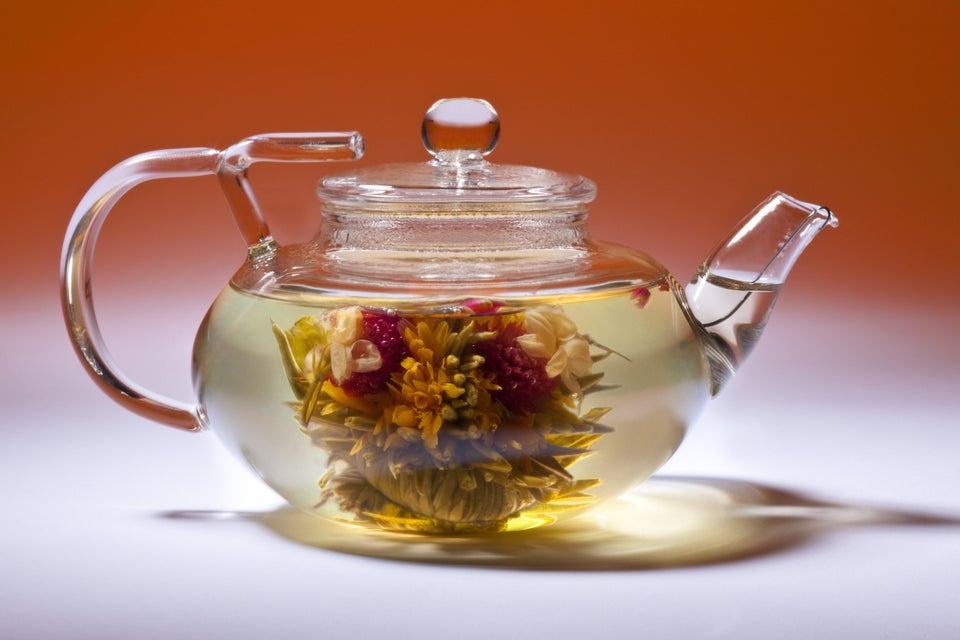 Steve Allen via Getty Images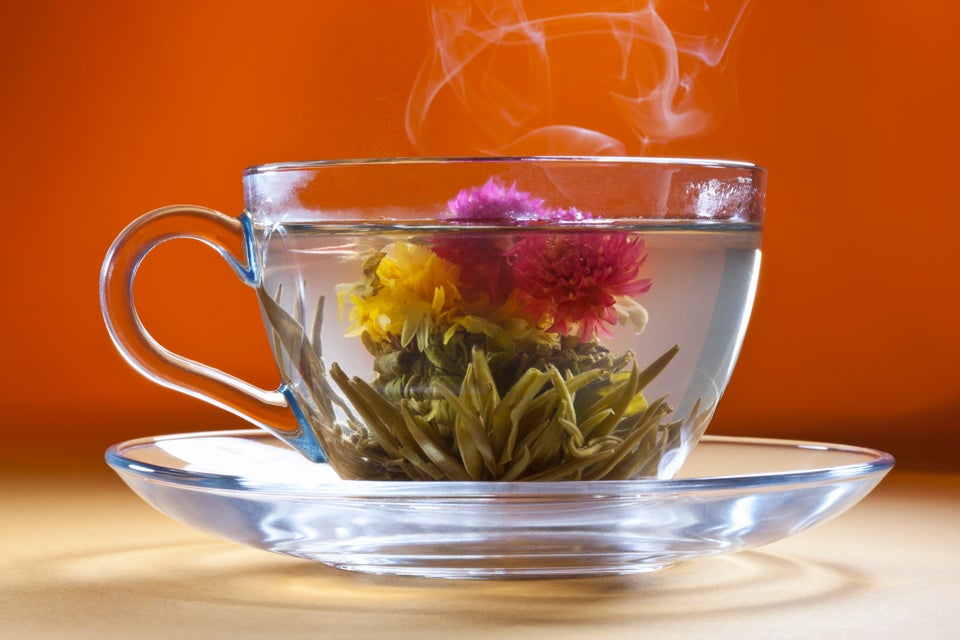 Steve Allen via Getty Images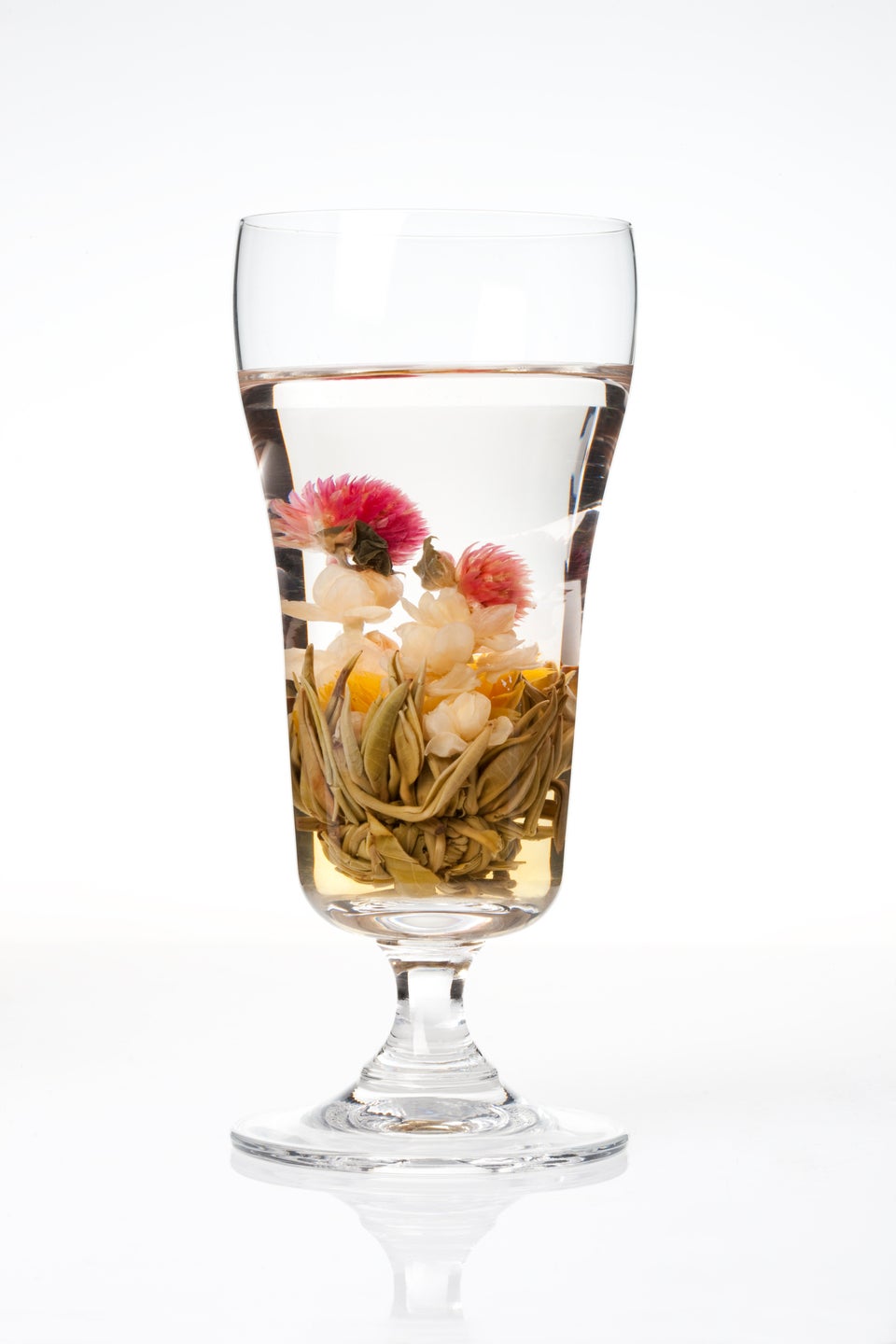 BJI/Blue Jean Images via Getty Images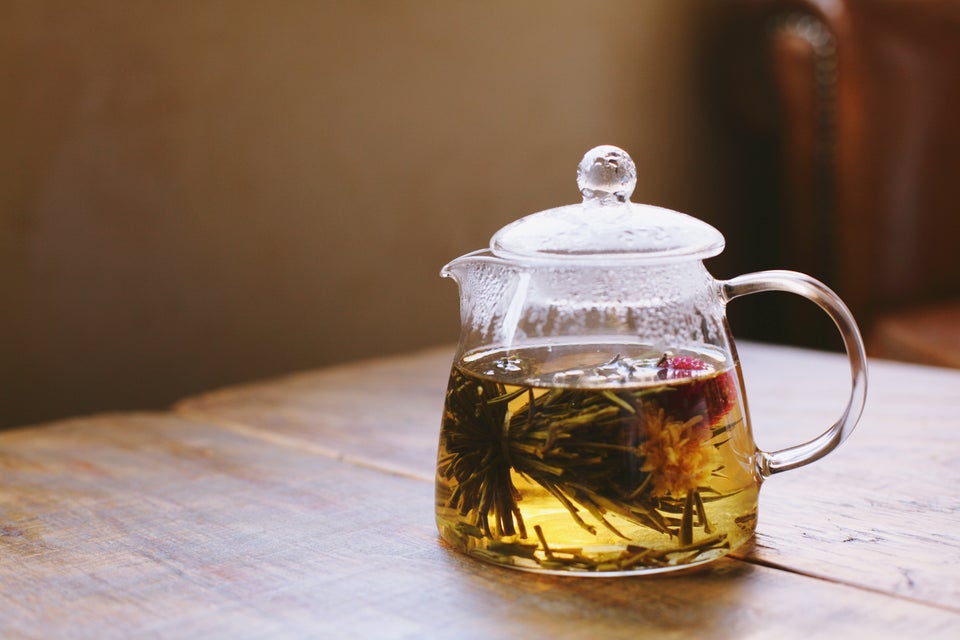 Yosuke Tanaka/Aflo via Getty Images