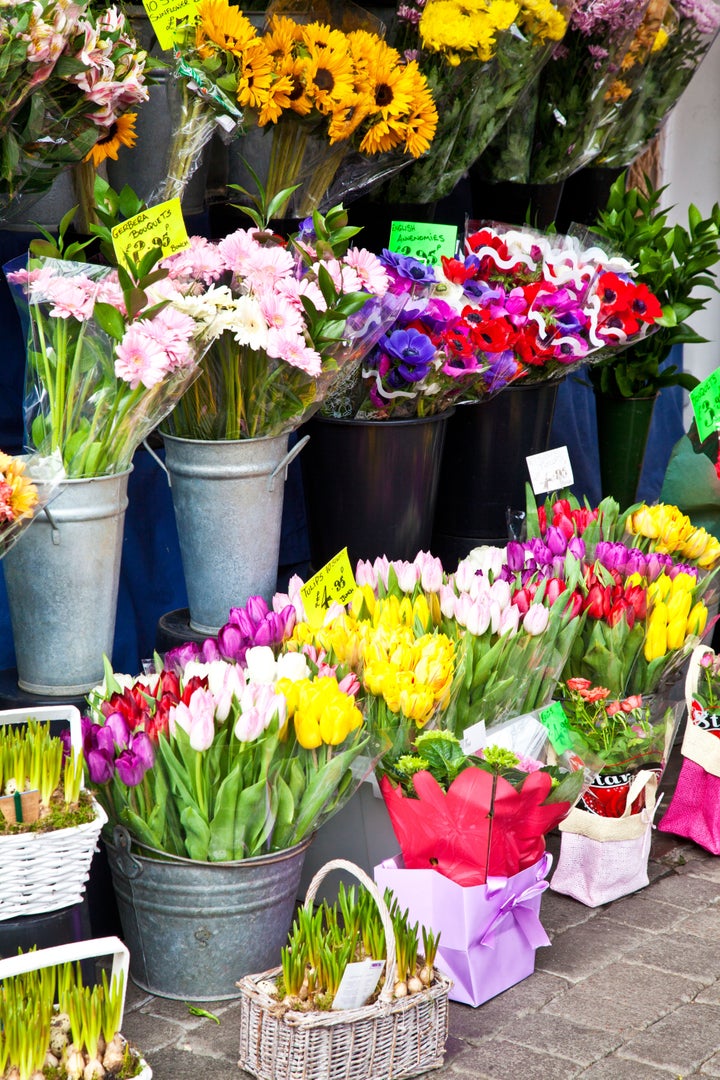 As I sit at home listening to Phantogram on my laptop on a Friday night, I start thinking about flowers and my next event. Who really cares about flowers? It is one of those subjects that people typically don't talk about: an untapped world most folks don't have an interest in -- that is, until they start planning for their wedding.
When I started my humble career, I didn't know where it would take me. I was more focused on the business aspect of starting up my new venture. After graduating college with a degree in biology, I knew I was not meant for the world of medicine. Right after college, knowing I only had a window of young adulthood to experience what was out there, I set out on what I called my "process of elimination" to determine what career I wanted to pursue. I worked in marketing, real estate, the World Cup, fitness, and finally fashion all by the age of 25. The last career move was at a fashion start-up company. I had a lot of energy and eyes wide open to take in the entire world of fashion. I was young and spry, and put in all of my energy to build this company from the ground up. Sadly, after a series of unfortunate events, the company went under and I lost my job. I could have stayed in the industry, but something told me to put the energy into something of my own. I looked at my resources around me and made a hard but definitive decision to go back to my mother's flower shop. I had a murky idea of of how to mesh creativity and beautiful things and could provide a service using flowers as a tool for creativity and business. The edge was having a high-quality look. At the time though, flowers were not cool in my book. I was only using it as a tool.
I was the youngest of three girls in an immigrant family, and my two older sisters and I were forced to work weekends and all holidays at the store while growing up. My mother, Sharon, self-taught in flower arranging, started a gift store that later became a small flower business in the Bronx. Needless to say, the socioeconomic level of the store's location only afforded her the opportunity to sell carnations, pompoms, and short-stem rose bouquets for $3 to $5 a bunch with leather leaves and baby's breath. The business sustained itself by being in a Latin community that loves beauty and romance, where even the cheapest bouquets represent these things. It was a chore for me, and inevitably in a young child's mind, touching cold water and handling dirty stems made me hate flowers. I didn't appreciate or see the true beauty in them. Not only was it tiresome work throughout the years of a young girl, I often dreaded holiday and school vacation time, knowing it was work-ridden, and included no time with friends. I also couldn't fathom why people spent money on something that was so short-lived. The Valentine's craze was truly mind-boggling.
Every time a customer would ask me what something was, I would shout out the same question to my mother in Korean, and she would patiently (and sometimes not) repeat the same "Button Poms," "Gerbera Daisies," or "Alstromerias." Time and time again.
Fast-forward to the present: Flowers are my passion and my life. I absolutely love being surrounded by them, the natural textures and colors, the fragrance, the eclectic varieties, breeds, personalities, natural tendencies. As a child, I could care less about the difference between a rose and a carnation, but once I tapped into the interest, something happened in my brain where every time a wholesaler at the 28th Street flower market would spew out the most obscure scientific flower nomenclature, it would be embedded into my everyday language. Perhaps my premed bio degree afforded me the cerebral capacity to remember long flower names. I also had to relearn the names I grew up hearing from my mother because of her Korean-riddled pronunciation.
Perhaps, I found a true passion in something that I now relish -- and from which I humbly make a living. To this day, I am intrigued by those who have a love for flowers. And for those who don't really give a thought, I'd like to tap into their unknown love for them.