In speaking with "The Boxing Voice" during a Oct. 8 Mayweather Promotions event in Las Vegas, Nevada, the retired boxer offered his two cents on race relations in America, in addition to sharing a boxing lesson that should be applied to such issues.
"I'm here to say all lives matter," he said. "A lot of times, we get stuck, and we are followers. When you hear one person say, 'black lives matter,' or 'blue lives matter' ― all lives matter. What I learned from boxing and what everyone can take in real life is follow directions, follow orders. Don't give nobody a hard time."
Mayweather went on to add, "It's not right what's going on within this world on both sides," and suggested that people need to "communicate better" and "follow directions," since there's "rules and regulations to everything."
The 36-year-old also took a slight jab at Colin Kaepernick's decision to not stand during the national anthem prior to his NFL games. For Mayweather, the backup San Francisco 49ers quarterback should shift his focus to regaining his starting position on the team's roster.
"Kaepernick needs to try and get the starting job. Stand up, and get the starting job. That's what he needs to focus on," he said.
"But I can't knock him. If that's what he believes in and the people stand behind him, so be it. He's got the number one selling jersey, so it's obvious he's doing something right."
Check out more of Floyd Mayweather's interview in the clip above.
Support HuffPost
Every Voice Matters
Before You Go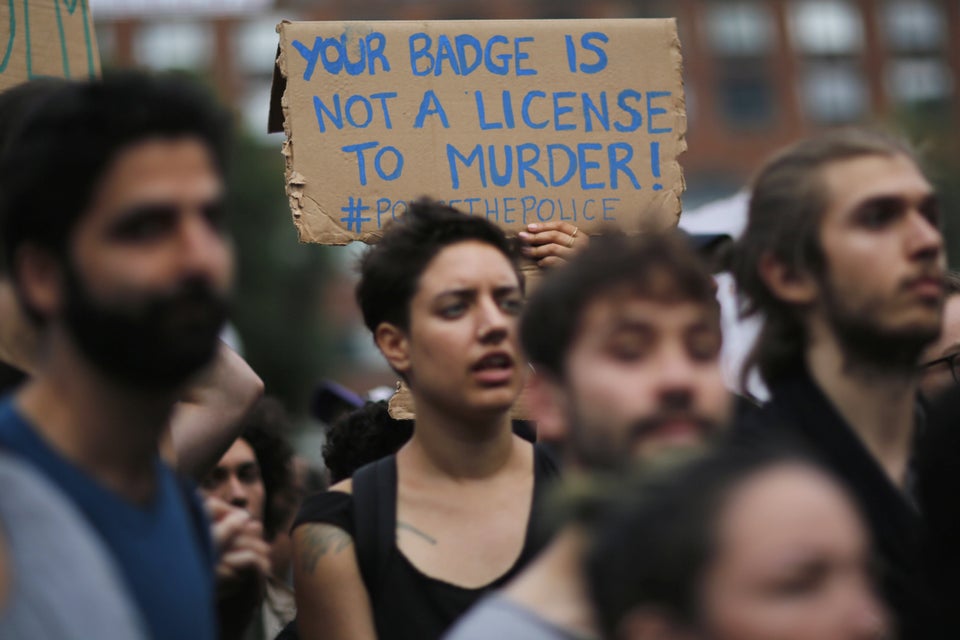 Shooting Protests
Popular in the Community