To the dismay of the crowd, the 40-year-old boxer blasted UFC fighter Conor McGregor as a "faggot" at the July 14 press event. The evening was part of the pair's four-city world tour, which was open to fans and intended to drum up excitement for their Aug. 26 boxing match in Las Vegas.
The tour certainly made headlines, as each appearance soon devolved into a blistering exchange of vicious insults between Mayweather and McGregor. Though some have questioned whether or not the verbal attacks were staged, CBS deemed the tour an "often bizarre spectacle" that was "every bit as flashy and crude as one might expect considering the size of the personalities (and egos) involved."
Watch footage of Mayweather's slur below, then scroll down to keep reading.
The internet, however, seemed to be most irked by the July 14 incident, with many Twitter users accusing Mayweather of being a homophobe.
A representative for Mayweather sounded off on the controversy Tuesday, telling TMZ that the boxer felt compelled to lash out at McGregor only after the UFC fighter addressed him with racial slurs offstage.
"The reason Floyd called Conor the F word is because Conor called Floyd a monkey," Mayweather's rep told TMZ. "Floyd has nothing against gays or lesbians at all... Floyd has them on his staff. Floyd has nothing but the utmost respect for gays and lesbians."
"He called black people monkeys. Then he spoke disrespectfully to my mother and my daughter," he said. "There are certain levels you don't stoop to and certain levels you just don't go to."
In spite of his choice of words, he said, "I love everybody from all walks of life."
Before You Go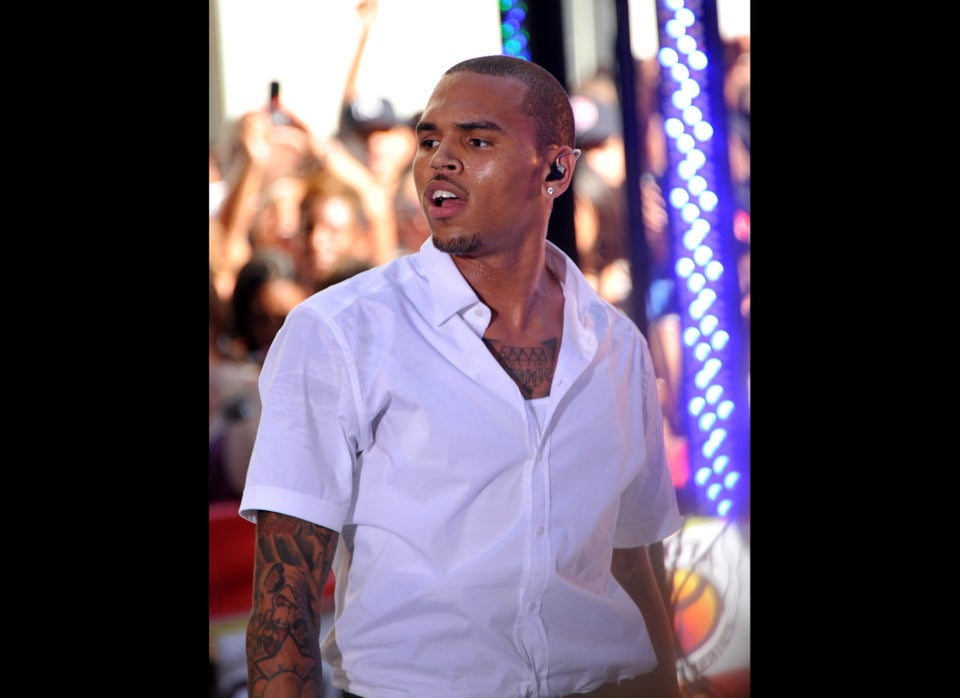 Homophobic Tweets By Celebs
Popular in the Community