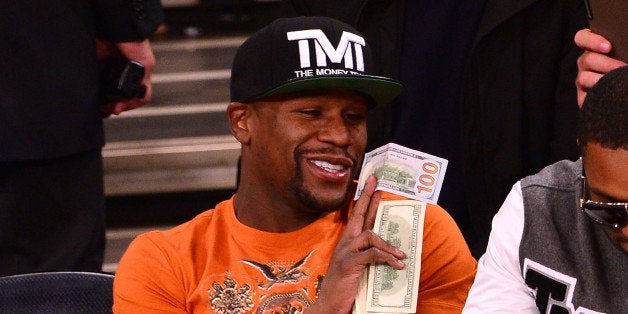 After No. 11 Oklahoma stunned No. 3 Alabama 45-31 in the Sugar Bowl, Mayweather tweeted a picture of his winning betting slip.
Mayweather's sweet Sugar Bowl payout came a day after he earned some green on Michigan State's triumph over Stanford in the Rose Bowl.
As is always the case with Mayweather, the public can never be sure how many bets he has placed on any given game. The 36-year-old boxer regularly bets on college football and has made a habit of touting his winning tickets.
Popular in the Community