After defeating UFC champ Conor McGregor during their much-hyped Saturday night fight in Las Vegas, undefeated boxer Floyd Mayweather Jr. said he was hanging up his gloves — "for sure" this time.
"This was my last fight tonight. For sure. Tonight was my last fight," Mayweather, 40, said at the conclusion of the unexpectedly competitive bout, according to Rolling Stone. "Tonight I chose the right dance partner to dance with. Conor, you are a hell of a champion."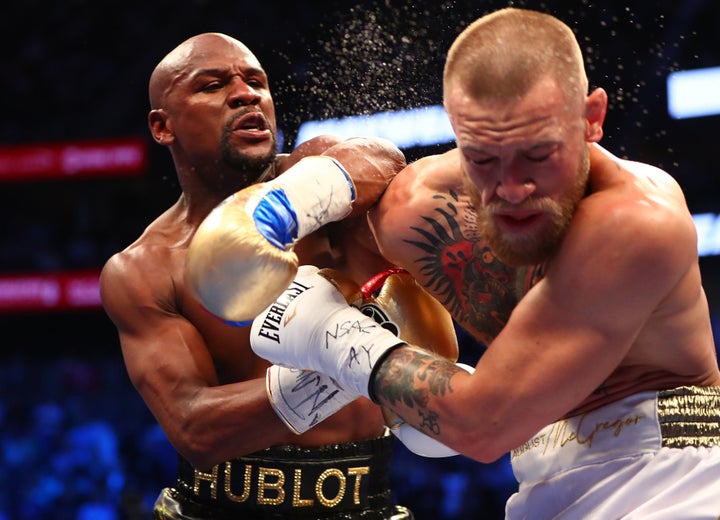 McGregor, who had never fought in a professional boxing match until Saturday, had surprised — and impressed — fans and pundits with his strong showing early on in the fight. The mixed martial arts fighter, however, started to languish as the bout drew on.
Mayweather won by technical knockout in the 10th round. The win means the boxer, who earned at least $100 million from Saturday's fight, will retire with a 50-0 professional record.
Mayweather insists this time's the real deal, but some fans aren't quite so convinced.
Before You Go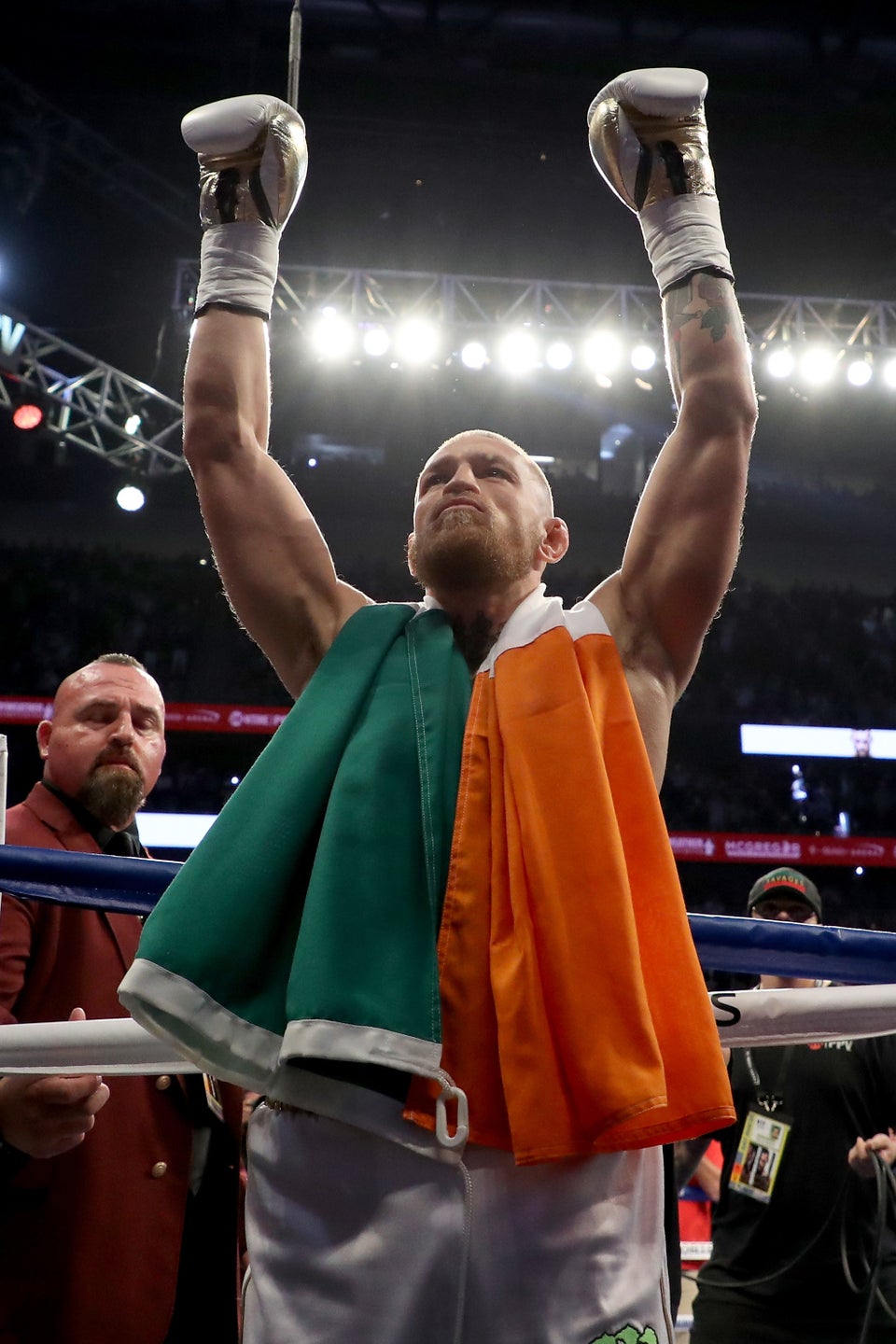 The Mayweather-McGregor Fight
Popular in the Community