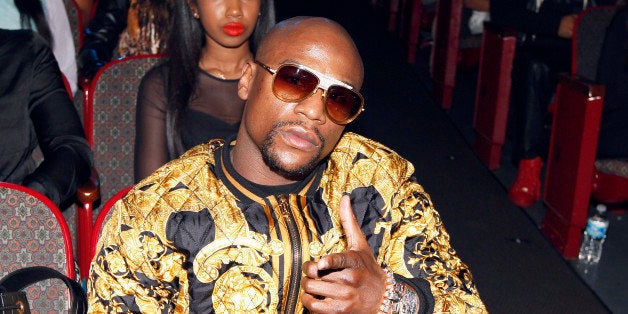 So just to prove that Floyd Mayweather really takes his "Money" nickname seriously, we've collected his 16 most braggadocios Instagram moments. Take a look!
1. When he met Warren Buffett and they discussed asset management together.
2. When he was all "Thanks God!" for $72 million dollars.
3. When he invented a new way to charge his iPhone.
4. When he was all "My luggage is worth more than a plane."
5. When he used towels worth more than our community swimming pool.
6. When he bought presents that are more like midlife crises.
7. When he took a bath after riding in his Rolls-Royce limo.
8. When he used a picstitch to illustrate his assets.
9. When he played a "counting game" with sets of $100,000.
10. When he was all "NBD breakfast as usual."
11. When he called his closets the "Mall of Mayweather" and "Mayweather's Locker."
12. When he made it known his other towels were Chanel.
13. When he showed off an insane amount of diamonds and watches.
13. When he wore all (or at least most of) his chains at once.
14. When Burberry brought clothes to HIM.
15. When he was like "Cristal helps me sleep" or "Cristal is my nightcap."
16. When he just Instagrammed straight... money (there were too many of these posts to count, so we grouped them as one "moment").
Related
Before You Go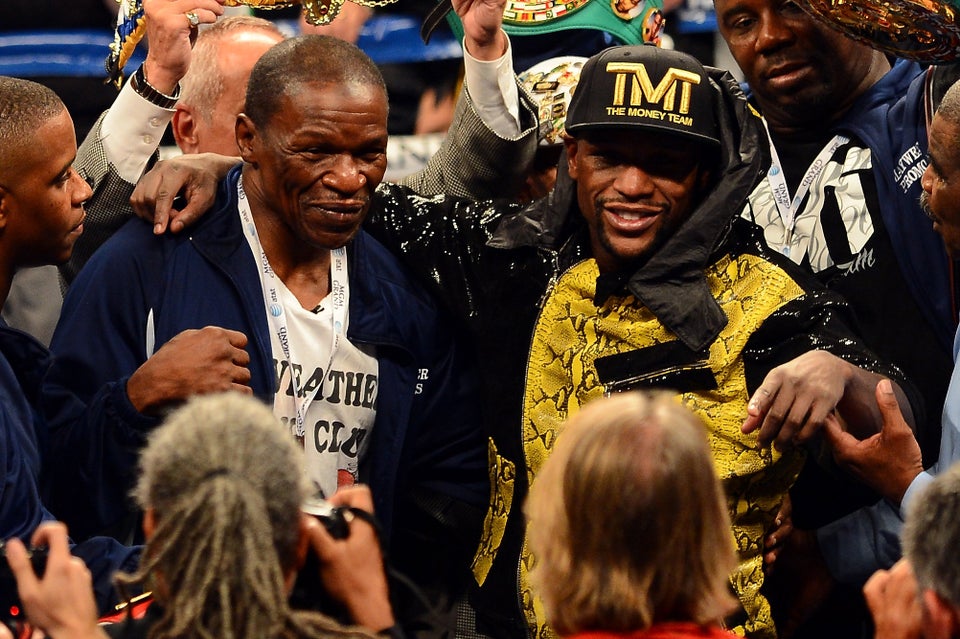 Floyd Mayweather Photos
Popular in the Community