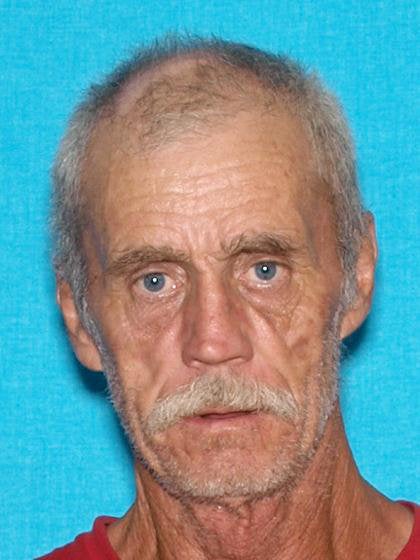 Floyd Ray Cook, 62, has been wanted since Saturday, when he allegedly shot and wounded a Tennessee officer at traffic stop. The officer reportedly survived because he'd been wearing a bulletproof vest. 
A man in a vehicle similar to one Cook was driving later on Saturday also fired on officers in Kentucky. That day, Cook crashed his car into police cruisers and fled on foot through the woods, reports said. 
Police stopped Katy McCarty, 35, and Troy Wayne, 50, for driving a car that they believed was linked to Cook. They crashed the car after authorities spotted it and unsuccessfully tried to run away.
Officers first began looking for Cook after they learned he had stopped living at his registered address. Because of his 1979 rape conviction, he was supposed to notify authorities if he moved. In July, Cook was indicted on charges of trafficking methamphetamine. 
Cook is a 6-foot, 160-pound white man with blue eyes, and is wanted for the attempted murder of a police officer, according to the Kentucky State Police.
Schools in parts of Kentucky have been canceled while the manhunt unfolds. 
The Tennessee Bureau of Investigation added Cook to its Top 10 Most Wanted list and offered a $1,000 reward for information leading to his arrest. 
Anyone with information is asked to call the Kentucky State Police at 1-800-222-5555. 
REAL LIFE. REAL NEWS. REAL VOICES.
Help us tell more of the stories that matter from voices that too often remain unheard.