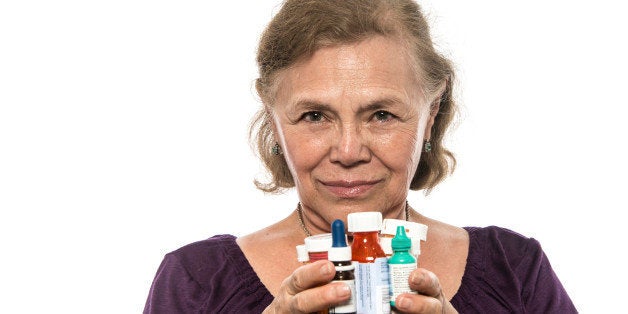 When my daughter was four months old, she got her first cold. I was a panicked new mom, 3000 miles away from my own family and didn't have a clue what to do. The American doctors all said, "it's just a cold or flu, give her tylenol and wait it out." Wait it out? I was a new and panicked mom, the thought of my baby in any sort of pain, even if it was just a cold, was terrifying.
Naturally, I called my abuelita. Over an hour or so she gave me a list of items to buy and directions on how to use them "para curar" my baby. Armed with a small list, I headed to the closest grocery store in my small Philadelphia suburb to buy my items. After combing the store from top to bottom, I found just one product out of my list of 10. It was then I realized just how different the remedies I grew up with were from traditional American medicine.
My daughter is 6 now, and much like other modern Latino families, we use a mix of traditional and modern remedies. My husband sometimes thinks I am insane, but I just tell him, "hey, it worked when I was a kid... ask my abuelita!" He knows better than to question my abuela....nobody questions abuelita.
Click through below for 7 Latin Remedies to prepare for flu season:
PHOTO GALLERY
7 Latino Remedies For The Flu From Abuelita
Calling all HuffPost superfans!
Sign up for membership to become a founding member and help shape HuffPost's next chapter