 There have been 314 confirmed deaths in Mexico from influenza during the first month of 2014, according to the Health Secretariat in the country, and of those, 290 were from what is known as the swine flu, or the AH1N1 strain of the influenza virus. One confirmed flu case was linked to the AH3N2 virus, one from type B influenza and the remaining 22 deaths from other strains of the virus.
Mexico joins the ranks of other countries hit hard by recent flu seasons, like Venezuela, where more than 200 were reported as early as May in 2013.
Thus far, 2,994 influenza cases have been confirmed in the laboratory since January 1, of which 2,544 were of the AH1N1 strain, 144 of the AH3N2 type, 47 of the type B influenza virus and 259 of other strains, the secretariat said. While the numbers may seem high for the first month of the new year, experts indicate the situation is considered normal at this point in time. Though more than 70 deaths were reported during the first week of January, reported cases have declined with each following week.
Though once a cause for alarm, AH1N1 is now considered the seasonal flu as opposed to in 2009 when it was first introduced to Mexico and classified as a pandemic. At that time, more than 70,000 individuals in the Latin American country were affected, and approximately 1,300 people died.
What you need to know about the swine flu
The swine flu hit the world hard in 2009, and since then it has become the most common form of influenza seen in many different countries. According to the Centers for Disease Control (CDC), swine flu is a respiratory disease of pigs caused by type A influenza viruses. Like human influenza viruses, there are different subtypes and strains of swine influenza viruses, and the main swine influenza viruses circulating in recent years are:
Swine triple reassortant (tr) H1N1 influenza virus.
TrH3N2 virus.
TrH1N2 virus.
The swine flu found in humans, regardless of the strain, is known as a variant virus, which means it is a virus originally found in another species (swine). Prior to the 2009 outbreak, variant flu viruses from swine were uncommon though they did still occur. Despite common assumption, there is no evidence supporting the theory eating raw or undercooked pork–or eating pork at all–can transmit the influenza virus.
That being said, however, the swine flu is transferable from pigs to humans and humans to pigs.
"These infections have been most likely to occur when people are in close proximity to infected pigs, such as in pig barns and livestock exhibits housing pigs at fairs," states the CDC. "This is thought to happen mainly when an infected pig coughs or sneezes and droplets with influenza virus in them spread through the air. If these droplets land in your nose or mouth, or are inhaled, you can be infected. There also is some evidence that you might get infected by touching something that has virus on it and then touching your own mouth or nose. A third way to possibly get infected is to inhale dust containing influenza virus."
The Mexican Health Secretariat encourages the public to take preventative measures like good hygiene to prevent the flu and also suggests individuals receive the flu vaccine. Those most at-risk in the Mexican population, according to a report from the Latin American Herald Tribune, are adults between the ages of 35 and 55 who suffer from chronic diseases, such as obesity and diabetes.
Before You Go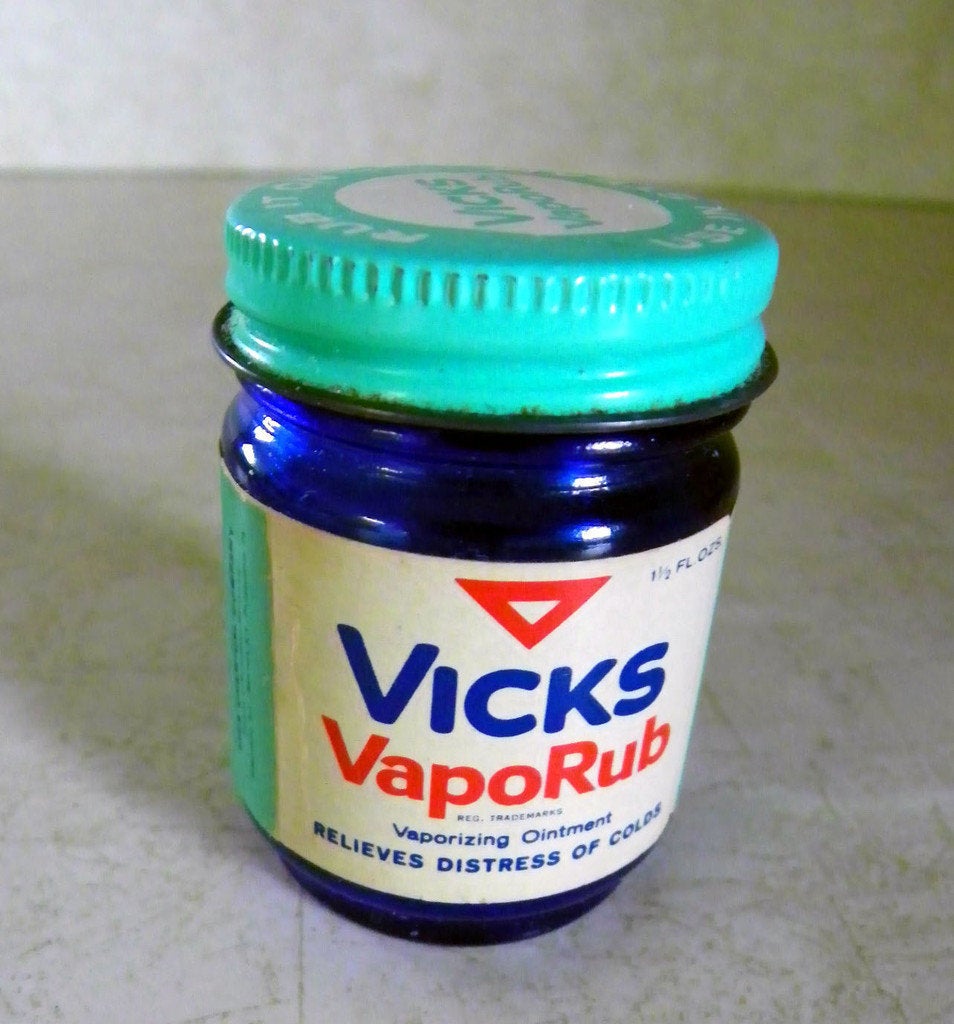 7 Latino Remedies For The Flu From Abuelita
Popular in the Community