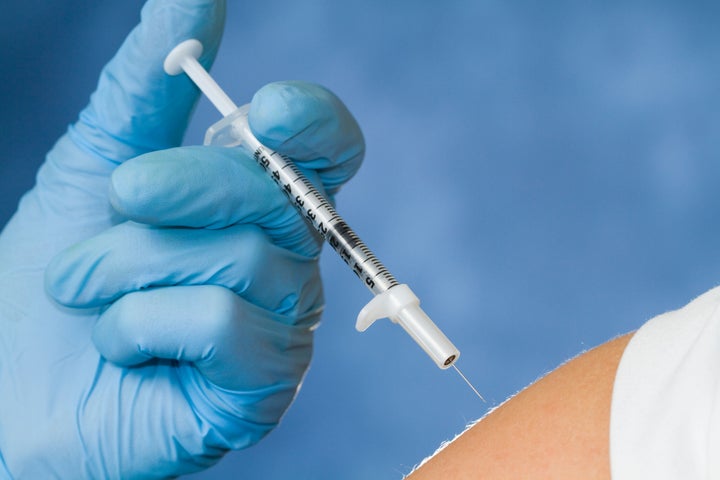 The review, published in the journal The Lancet, examined the efficacy of the most commonly used flu shot in the United States, the trivalent inactivated vaccine (TIV). The shot makes up 90 percent of all flu shots given in the U.S., WebMD reported.
Scientists from the University of Minnesota Center for Infectious Disease Research and Policy screened the findings of 31 studies to determine the percent effectiveness, according to the study.
A major difference between Osterholm's meta-analysis [the new review] and the Cochrane reviews is the type of studies they included. Osterholm's used only studies that confirmed the presence of influenza virus in sick people with either sophisticated polymerase chain reaction technology, or PCR, or laboratory cultures. PCR can take a single piece of DNA and generate thousands to millions of copies.
The Cochrane reviews, on the other hand, included studies that determined whether sick people had the flu by checking to see whether they had elevated levels of flu antibodies in their blood, not whether influenza virus was present.
"The studies we present are the very best studies that we have for the last 70 years," study researcher Michael Osterholm told MSNBC.
Researchers also examined the efficacy of the nasal spray vaccine (approved for people ages 2 to 49), and found that it is 83 percent effective for kids ages 6 months to 7 years, WebMD reported.
"The [nasal spray flu vaccine] works very well in children, but it has never been preferentially recommended," Osterholm told WebMD. "We could potentially have a much greater impact in preventing influenza if we were to encourage the use of [the nasal spray flu vaccine] in that group."
According to WebMD, the flu shot is 70 to 90 percent effective for healthy adults, though the effectiveness could also be impacted by your age, the timing of when you get the shot and other medical conditions you may have.
Recently, a study was published in the International Journal of Obesity, indicating that the flu shot may be less effective for people who are obese or overweight, Everyday Health reported.
Related