Flu season is just around the corner. During this season, 5-20% of our population will contract influenza. The widespread nature of the flu costs businesses 111 million workdays, or $7 billion worth of sick days and lost productivity.
Flu season can definitely be considered a corporate concern.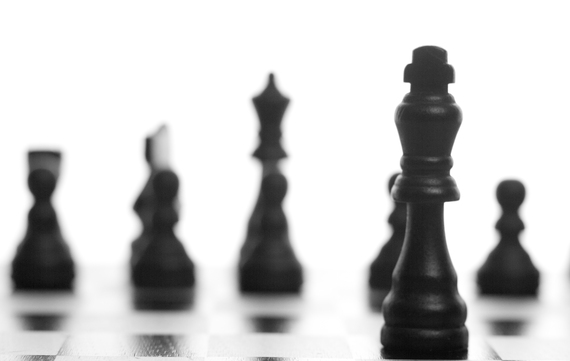 The CDC maintains that the best way to protect yourself from the flu is to get vaccinated each year. Many companies have brought the flu shot into the workplace to provide a convenient outlet for their employees to receive this protection.
Bringing the flu shot into the workplace is not only convenient and effective, but can be a valid strategy within a corporate wellness program.
The Flu Shot Keeps Employees Healthy
Company flu shots directly align with the ultimate goal of corporate wellness - prevention. Wellness programs are meant to instill behaviors and conduct screenings that prevent health conditions like heart disease, high blood pressure and diabetes.
Flu shot clinics hosted at the workplace borrow from these chronic condition prevention strategies to help protect against influenza, an infectious disease. When it comes to the stress flu season has on companies, worksite vaccinations are an easy solution with proven results.
Flu Shot Clinics Can Educate
There are countless misconceptions about vaccines in our society today. None of the anti-vax myths are backed by any sort of scientific evidence.
A worksite flu shot clinic provides an excellent setting in which to educate employees about not only the flu shot, but the way vaccines work in general. Aside from vaccination education, clinics also serve as a place to educate employees about proper hygiene.
Outside of the hygiene practices and vaccination education that are most important during flu season, employees can learn that healthier bodies have a better shot at avoiding influenza infection. This presents an opportunity to discuss healthy diets, exercise, stress management, hydration and so much more.
Flu Shot Clinics Provide Promotion Platforms
Offering flu shots in the workplace is a quick, easy wellness activity in which every employee can be involved. It's also one of the most inclusive wellness activities because literally everyone can be affected by the flu.
This means that:
A wide variety of employees will participate in this activity including employees who might be turned off by other types of wellness activities.
And, employees who participate in the worksite flu shot clinic likely have a generally positive attitude towards corporate wellness activities.
This gives your wellness team an excellent opportunity to promote other wellness activities that are being sponsored as part of the program. Providing them the necessary information to get involved at this specific time can definitely pay off.
Flu Shot Clinics Are Attractive
Corporate flu shots can be attractive to employees and used for recruitment on a couple different levels.
First, offering flu shots can be an effective strategy to recruit new wellness participants, even if they don't know much about your program. Everyone has heard of flu season, even if they haven't necessarily heard of corporate wellness. As they filter into the event, they can learn more about the program from the promotional and/or educational materials they come across.
Second, offering flu shots at work can be an effective talent acquisition strategy. Corporate flu shots play into a positive company culture, and illustrate that management teams care about employees at all levels, which draws talented employees to any company. This is especially true of millennials, who usually want more from a workplace than simply a place to work.
As flu season quickly approaches, it's important to consider your business's role. Not only do corporate flu shots and employee wellness complement one another, but a flu shot clinic can be an absolute asset to any corporate wellness program.
REAL LIFE. REAL NEWS. REAL VOICES.
Help us tell more of the stories that matter from voices that too often remain unheard.