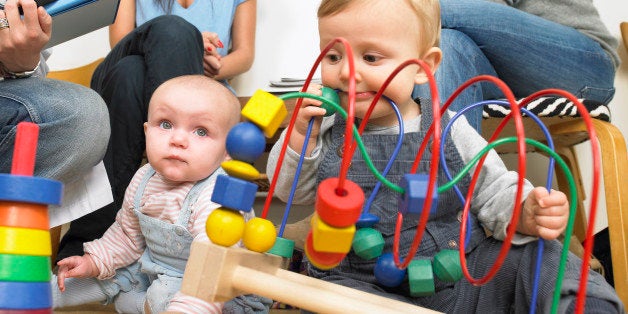 For all you parents who feel like your children come down with something after going to the doctor for a mere check-up, you're not just imagining it.
A new study in the journal Infection Control and Hospital Epidemiology shows that well-child doctor appointments -- whether it be to get a needed vaccination or for an annual exam -- are associated with a higher risk of experiencing flu-like symptoms within the next two weeks. And it's not just the kids -- family members seem to have the increased risk, too.
The increased risks mean 778,974 flu-like illnesses a year that could potentially be avoided (not to mention the associated $500 million in costs).
The findings don't mean that families should avoid well-child visits. Rather, they should be considered a wake-up call to doctor offices to keep waiting rooms clean, and for workers in doctor offices to continually wash their hands to avoid spreading infections.
"Even with interventions, such as the restricted use of communal toys or separate sick and well-child waiting areas, if hand-hygiene compliance is poor, and potentially infectious patients are not wearing masks, preventable infections will continue to occur," study researcher Dr. Phil Polgreen, M.D., MPH, an associate professor of internal medicine and epidemiology at the University of Iowa, said in a statement.
For the study, researchers looked at data from 84,595 families who participated in the Agency for Healthcare Research and Quality's Medical Expenditure Panel Survey between 1996 and 2008. Researchers controlled for other potential factors, like insurance and presence of other children, and found that having a child younger than age 6 going to the doctor for a well-child visit was associated with a 3.2 percent higher probability of the child or someone else in the family experiencing a flu-like illness in the next two weeks.
"Our results should encourage ambulatory clinics to strictly enforce infection control recommendations," the researchers wrote in the study. "In addition, clinics could consider time-shifting of well-child visits so as not to coincide with the peak of the influenza season."