Drinking plenty of fluids helps to keep us from becoming dehydrated -- and a new study suggests it might also help to protect men from bladder cancer.
The study, conducted by Brown University researchers, shows that men who drank large amounts of fluids (more than 10 1/2 cups) a day over a 22-year period had a 24 percent decreased risk of bladder cancer.
The study involved 47,909 men, who enrolled in the study between ages 40 and 75, and were surveyed every four years about the amount of fluids they drank. The study lasted 22 years, and the findings were presented at an annual conference of the American Association for Cancer Research.
Researchers found that the link between fluid intake and low bladder cancer risk was strongest in the younger men, and that as the men got older, the link weakened (possibly because older men drank fewer fluids than younger men).
The study author Jiachen Zhou, a doctoral candidate at Brown, said that the link might be due to fluids flushing out potential cancer-causing agents before they are able to actually damage tissues and cause cancer.
This isn't the first research to suggest a link between drinking fluids and a lowered risk of bladder cancer. BBC News reported on a study in 1999 that showed that men who drink 11 or more glasses of fluids a day halve the risk of some bladder cancers. That research was published in the New England Journal of Medicine.
Drinking water is known to flush away waste, as well as to carry oxygen and nutrients to the cells in your body, according to the Mayo Clinic.
Most health experts would recommend that you drink six to eight glasses of water a day, but recently Scotland-based doctor Margaret McCartney pointed out that there's no real scientific evidence for the recommendation.
"People still think that we're all going to die or our kidneys will shrivel up if we don't drink eight cups of water a day," McCartney had told Postmedia News. "From what I can see, there's never been any evidence in the medical literature about it."
For more water facts explained, click here, and be sure to check out this slideshow of seven hydration myths explained by HuffPost contributor Eating Well: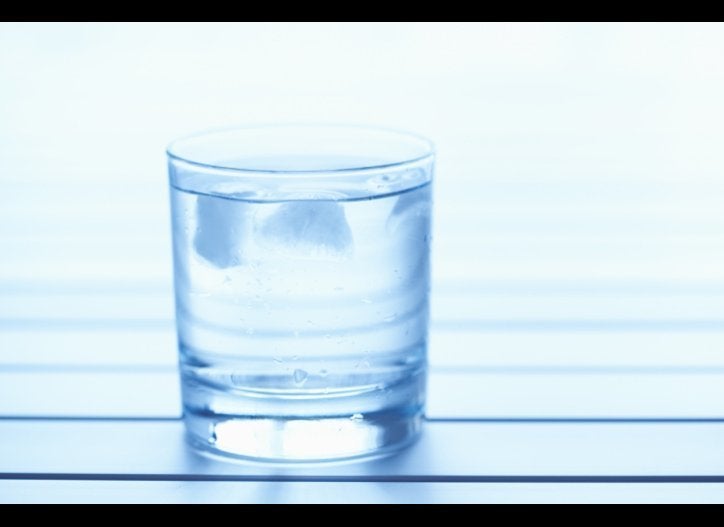 Related