WASHINGTON -- A North Carolina-based advertising agency has found one surefire way to send the state's anti-LGBT law down the drain.
"We think it's time to flush North Carolina's House Bill 2, and we think you probably agree with us," Durham-based agency McKinney said in a statement to The Huffington Post, accompanied by a customized roll of TP. "To make that safer for city plumbing, we've printed the entire bill on rolls of toilet paper."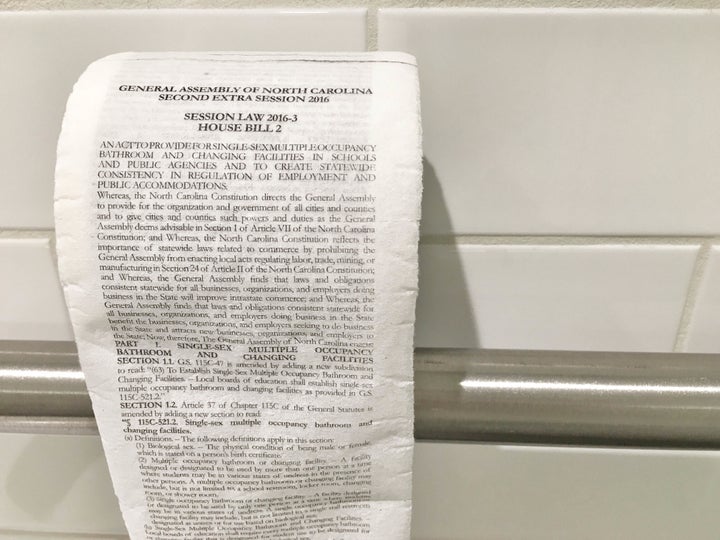 McKinney is using the hashtag #FlushHB2 to broadcast its discontent with the bill. The agency also provided some instructions for the 80 or so local businesses that received a roll.
1. Install it in a restroom

2. Use segments as cocktail napkins, bookmarks, shopping bag tissue paper or facial tissues prior to flushing

3. TP a section of your public space, such as your entryway or behind your bar, and flush at day's end
North Carolina's General Assembly set a statewide anti-discrimination policy last month that prevents employers and businesses from discriminating against employees or customers based on race, religion, color, country of origin, age or "biological sex." However, the law does not protect lesbian, gay, bisexual and transgender people, and additionally blocks cities and counties in North Carolina from passing LGBT-specific protections.
On April 25, just over a month after North Carolina Gov. Pat McCrory (R) signed the bill, lawmakers filed legislation to repeal it.
Before You Go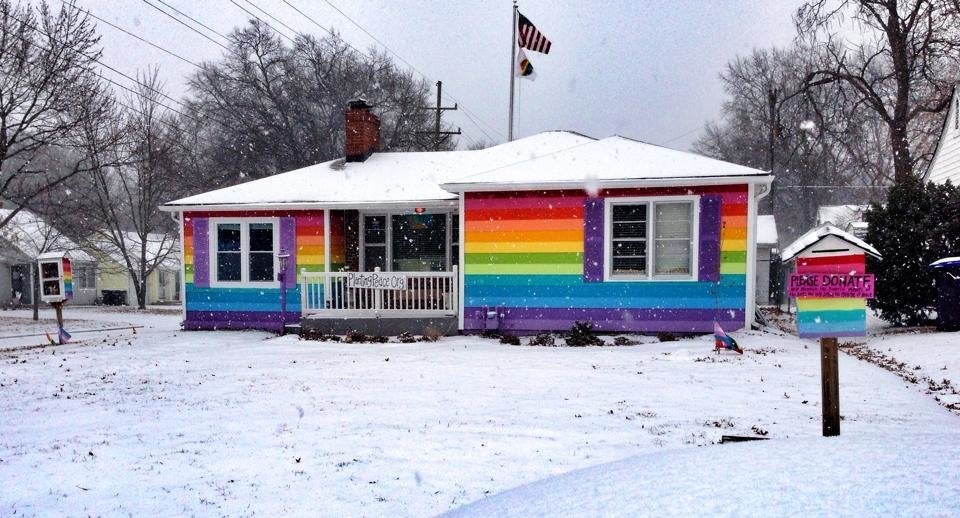 11 People Who Took On Anti-LGBT Bigots With Awesome Results
Popular in the Community