Most of us can't avoid staring at computer screens all day -- but there's a way to make doing so a bit less painful.
Now, the company is doubling down on its commitment to help computer-bound workaholics embrace better sleep health. A version of the f.lux app released last week includes a "backwards alarm clock," which will remind you to go to bed if you're still using your computer when you should be catching z's. The app sends an alert every half-hour in the nine hours leading to your wake-up time. For example, if you're on your computer at 10 p.m. and you're supposed to rise at 7 a.m., f.lux will tell you you're cutting into valuable sleep time.
We're major advocates of sleep at The Huffington Post -- so we're pretty into this idea. To learn more about f.lux and the backwards alarm clock, we spoke to Michael Herf, who developed the software with his wife.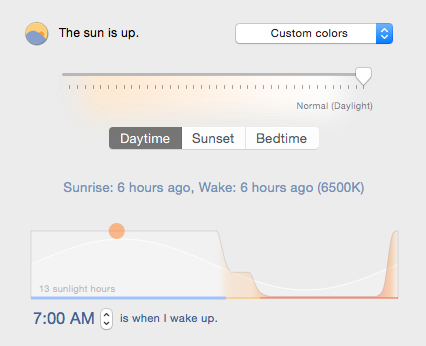 Tell us about the development of the backwards alarm clock.
Our devices could be more aware of our schedules and the actual demands on our time. They are this place where time doesn't happen. You get stuck doing a thing and you don't notice until your calendar pops up and you notice, "I have to do this other thing now." But the natural cycle we're in as people isn't really reflected in these screens.
We had two kids -- we have one now who's 4 and one who's 1. We went through this experience of being new parents and having all of the sleep interruptions. The thing was, we were always night owls. We'd stay up till 2 or 3 a.m. every night and sleep in as long as we wanted. The dog didn't care. When you have kids, they get up when they want and you have to get up with them. We were waking up every day at 6:30, 7:00 a.m. and we weren't going to bed that much earlier. We wanted to automate that.
This is a thing that's really easy to do. You can say, I woke up at this time, so I should go to bed at this time. But for some reason, we found that people were really irrational. People go to school, they have a different schedule from semester to semester. They might not change their bedtime, or they might get a new job with a longer commute. They might get up earlier, but they don't change their habits. So, we wanted to tie those two things together. We thought, hey, alarm clocks should go backwards, they should tell you how many minutes until you wake up.
It's pretty hard for people to change their habits, though. I've written about how bad for you it is to read on a screen before bed, but even I struggle to put the phone down sometimes and just chill out.
There are areas of your life where, if you just have a habit, at some point you have to change that. That's not a gradual thing. "I'm not going to have cake for dinner." At some point you have to change that behavior. I think life is a mix of gradual change and phase change. At some point, it's falling into better habits.
We've learned that people are in so many different situations. We have users who work three jobs and work the night shift. Every time you think you know someone, you can't run their life for them. We're trying to provide tools, not answers. A lot of wellness apps go too far.
What inspired you to create f.lux to begin with?
My wife was painting really late at night. We set up this loft above the apartment with these really perfect daylight lights to keep the perfect light all day. And she would come downstairs and say, "The computers are all the wrong color." We initially did it to match the screens to the room. Then after playing with it for a couple of months we realized we were more relaxed at night. We did the research about blue light and sleep. We said, "Maybe it could help people sleep better."
A lot of good product ideas come from listening to those small annoyances. It's not the big stuff. Everybody knows the big stuff. You listen to the little things -- I have a friend who says, "You pick one thing at random and say, 'What if this were 100 times more important? What would the product look like?'" That's a fun exercise to do.
This interview has been edited for clarity and length.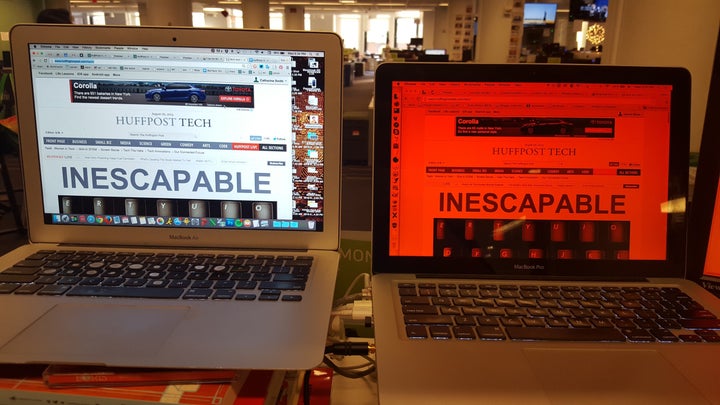 Related
Popular in the Community