In this Interview, I bring you an exclusive insider with Social Media Influencer, Mentor and Entrepreneur Cleveland "Fly As Day" Jones Jr.
About Cleveland Jones Jr aka "Fly As Day"
Cleveland Jones Jr. (born June 22, 1983) is an American entrepreneur, Social Media Influencer and Mentor who founded Fly As Day Management in 2014, a company that markets and promotes professional athletes, entertainers and brands on Social media.
Jones aka as Fly As Day, setup shop first on the social media platform MySpace where he created sources of income by designing and operating pages for clients.
With MySpace becoming "the thing of the past," Cleveland now runs his lucrative social media management operation on current platforms such as Instagram, Facebook, and Twitter.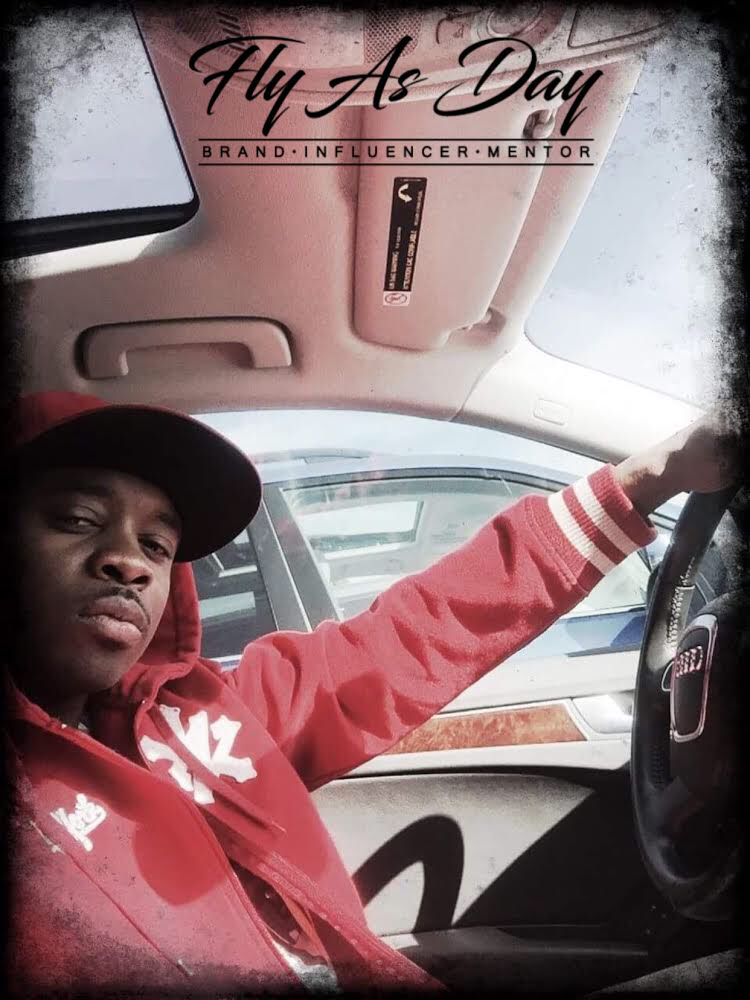 Vishal: To start off with Fly As Day, can you tell us about yourself.
I'm Cleveland Jones Jr, known by my industry name "Fly As Day" founder of Fly as Day Management, a social media management and marketing company. I started the management company in 2014 and we market and promote business entities, professional athletes and entertianers throughout social media outlets such as Instagram, Facebook, and Twitter. I did my schooling and studied Media and Entertainment Business at Full Sail University.
Vishal: Tell us about your social media management company?
Fly As Day Management is a marketing and promotion company that was founded in 2014. We provide a wide range of services; such as brand marketing, business planning and mentor-ship, and covering areas as simple as email marketing. I started with creating pages and managing profiles for clients on "MySpace". Now that MySpace is out of fashion and touch, I now promote & manage profiles on Facebook, Instagram and Twitter. Our goal is to establish a solid audience for our clients and partners through social media and the web for the purpose of converting "likes" and "comments" into dollars.
Vishal: How did all this start?
I started out building and creating MySpace pages for independent record companies during the time MySpace was popular and in demand. Indie labels would pay me $1,200 for standard pages and $2,800 for pages that contained motion graphics and musical intros. I charged an additional monthly fee of $450 for "ghosting" which is operating (fan engaging, music and photo updating) the page for the label's artist. Our operation had grown to over 120 accounts nationwide, in which we had a team of 7 to "ghost" monitoring multiple accounts per day.
Vishal: When did you decide to make a career out of social media?
Summer 2015, I decided to make a career out of social media. Once I reached a point where I made money on a monthly basis, it was at that moment it became a lucrative career move!
Vishal: How did you build your social media relationships?
The majority of my relationships comes from my motivational quotes, via Instagram. Businessmen & women, entertainers, and professional athletes have all direct messaged (DM) me to show support and further communication.
Vishal: So who have you partnered with so far?
I have partnered with entities like Agetare undefeated 5 Time World Champion Christina "Lady" Hammer, Golden Boy Promotions undefeated Travell "Black Magic" Mazion, NFL cornerback Kenneth Durden and language tech company Lang BridgeApp, Inc.
Vishal: How can people reach you for promotions?
People can reach me on FaceBook/Twitter/Instagram. My handles are:
Calling all HuffPost superfans!
Sign up for membership to become a founding member and help shape HuffPost's next chapter
This post was published on the now-closed HuffPost Contributor platform. Contributors control their own work and posted freely to our site. If you need to flag this entry as abusive,
send us an email
.