One tiny fly -- and its so-called "wing men" -- have caused a big buzz in the blogosphere.
Others believe the insect-like patterns on the wings may help scare off would-be predators, like spiders.
"The spider mistakes the black 'legs' on the wings for another spider and instead of killing and eating the fly, as it normally would, it dances to the fake spider," Dr. Mark W. Moffett, a biologist and photographer for National Geographic known as "Dr. Bugs," told The Huffington Post in an email. "This alerts the fly, which can escape."
Yet other scientists have taken a more skeptical stance.
"Much like how we see sharks in the clouds or Jesus in our toast (a psychological phenomenon called Pareidolia), I think we've become so conditioned to expect ornate patterns on wings to be mimicking something else that we're forcing objects to appear everywhere, even if there's no evolutionary or behavioural explanation for it," entomologist Morgan D. Jackson wrote in his blog, "Biodiversity In Focus."
Whether the markings are a product of evolution, or a fluke of nature, those are still some "fly" tats!
Support HuffPost
The Stakes Have Never Been Higher
Related
Before You Go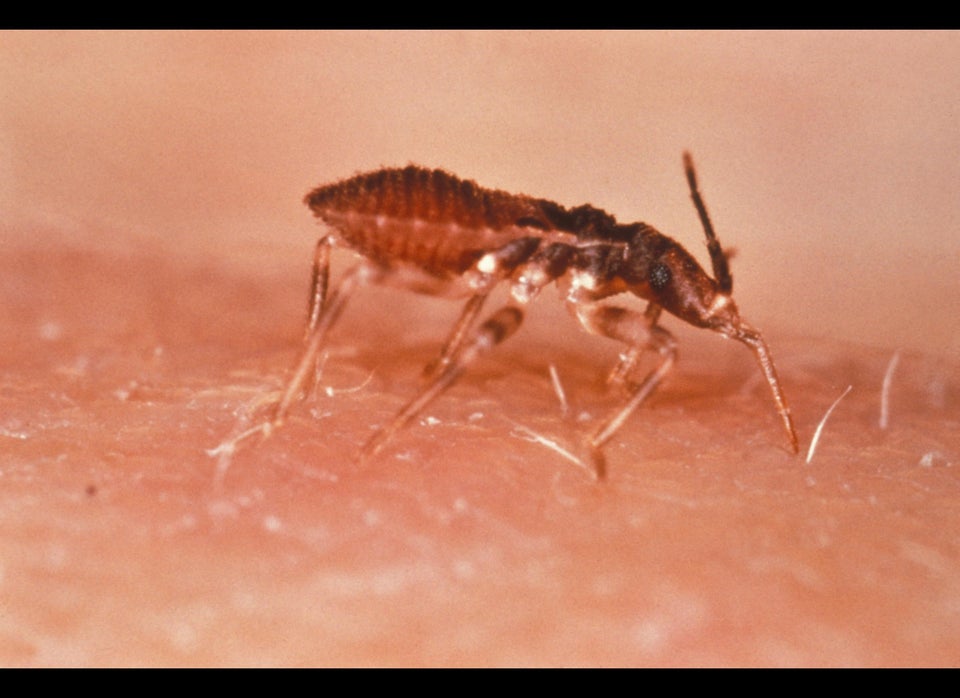 Most Fearsome Tiny Creatures
Popular in the Community